Jean McClure made a dream move to the Outer Hebrides in 2016 and now runs her own business designing and making Harris Tweed bags and accessories. Jean gives us her top tips for things to do on Bernera and Lewis.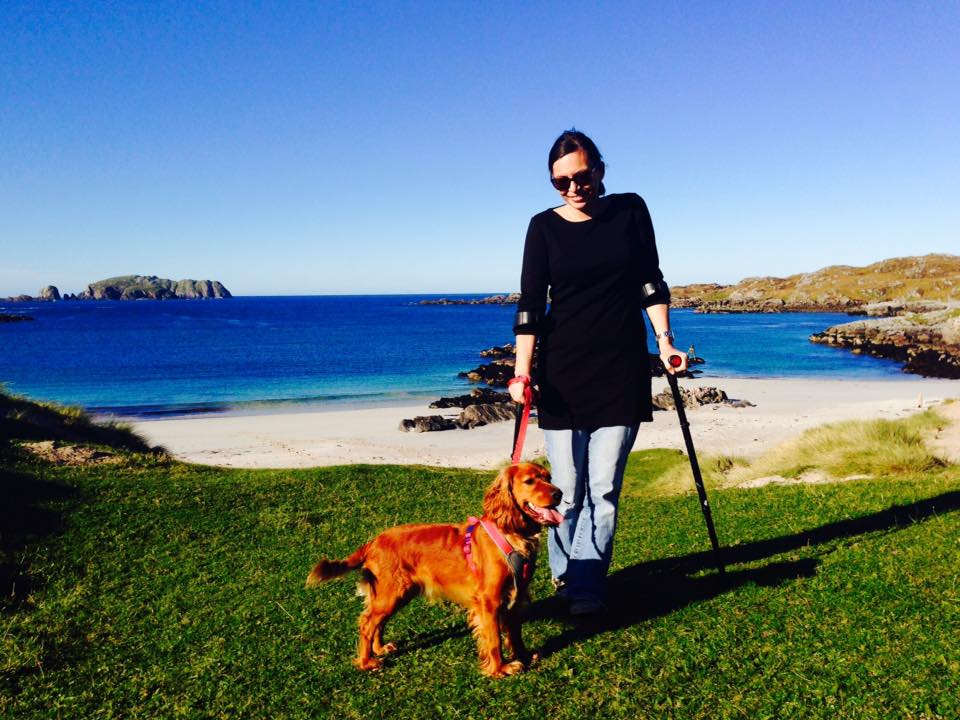 About me
Previously from Glasgow, I moved here in May 2016 after finding inspiration from our tour of the Western Isles. I live on Great Bernera with realist artist, Paul Cadden, and our two dogs, Bonnie and Brèagha; a Cocker Spaniel and Border Collie. I now work as a designer and creator of Harris Tweed Bags and Accessories under the name of "Handmade In Bernera". If you're visiting Lewis, you can find my bags in Tweedtastic in Stornoway and the Calanais (Callanish) Visitor Centre Gift Shop. In a previous life, I was singer-songwriter, Jean Honeymoon.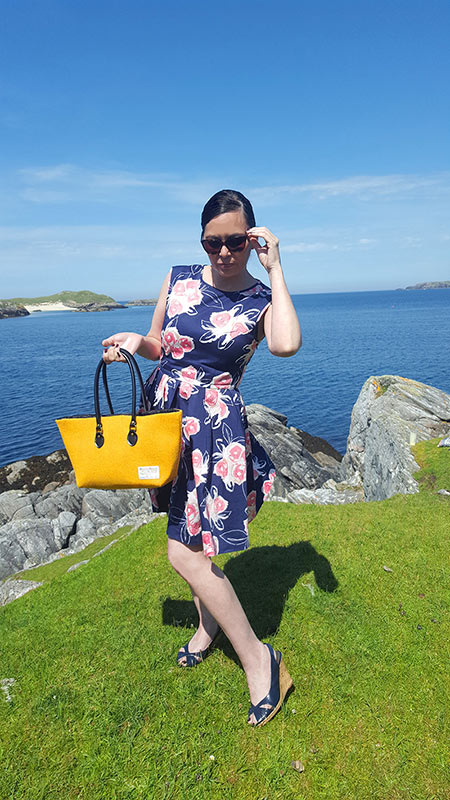 Interests
Music, Gaelic, Member of Còisir Ghàidhlig Chàrlabhaigh (Carloway Gaelic Choir).
Favourite beach
With its soft white sand, turquoise waters, surrounded by rugged landscapes, Bosta Beach (Traigh Bhostadh) on the Island of Great Bernera is a hidden gem and remains unspoiled. Bosta Beach is also home to a family of Highland cows!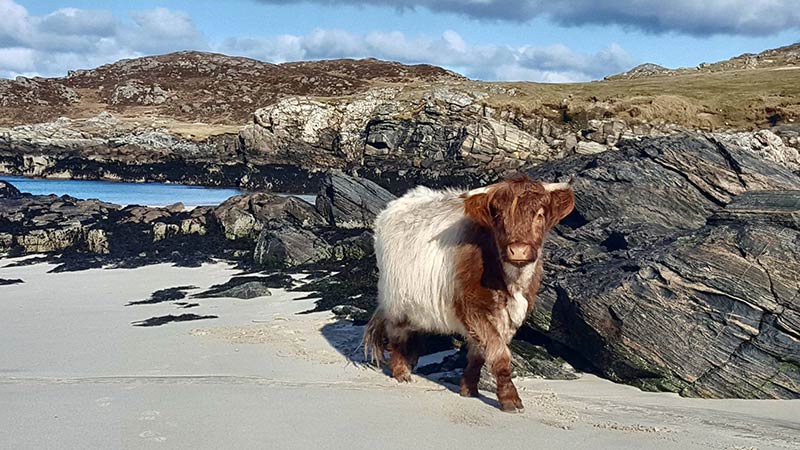 Most special time of year
Winter when the Milky Way, Shooting Stars and the Aurora Borealis fill the night skies.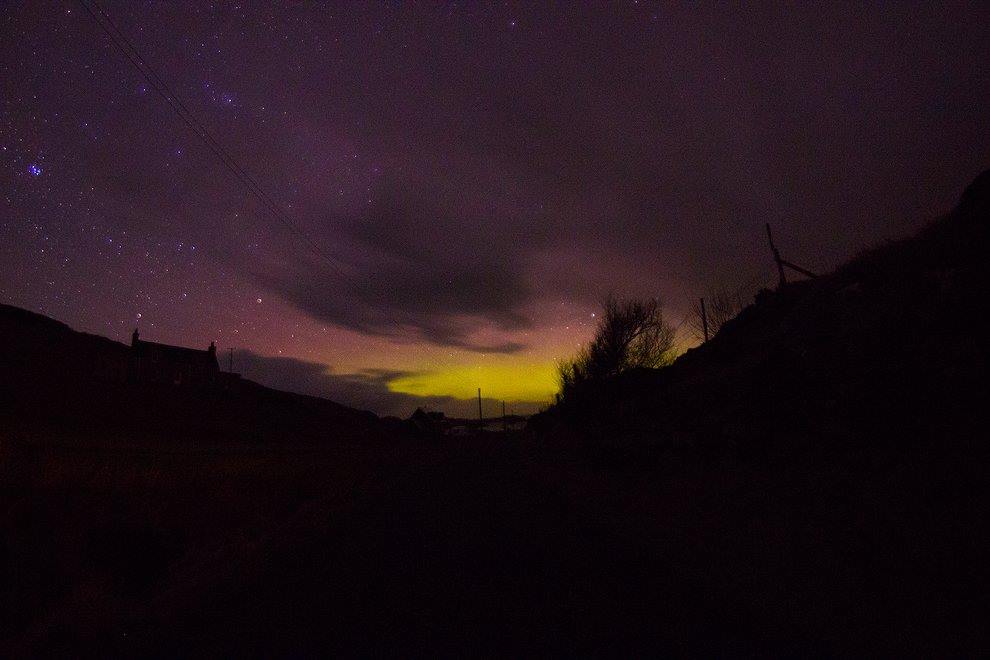 Things to do on Bernera – The one thing every tourist should do
There's lots to do in Great Bernera!
Bernera's Calanais VIII (Callanish VIII), also known as Cletir in Gaelic is a semi-circle of standing stones uniquely positioned on a steep slope close to a cliff-edge overlooking the Bernera Bridge and Loch Barraglom.
Bernera Cafe and Museum.
Bosta Beach Iron Age House. After a severe storm, an Iron Age House on Bernera's Bosta Beach was discovered in 1992. The original house since its discovery has been covered by sand to preserve it. A replica Iron Age house matching those now buried is sited nearby and is open to visitors from the months of May to September.
Take a boat trip to Little Bernera.
Your best wildlife encounter
There's an abundance of wildlife in Bernera – eagles, sea eagles, herons, seals, otters and so much more. I always look forward to the sound of the cuckoo as it means that spring is here. If you're starting your journey to the Isle of Lewis by ferry, there's a very good chance you'll see Dolphins surfing on the Ullapool to Stornoway Ferry's waves. On a clear and sunny day, flying back home from Glasgow, I spotted a whale as the plane began its decent to Stornoway Airport!
Favourite road or drive
The drive through the winding, spectacular, lunar-like landscapes of Harris is unlike anywhere I've seen. I love the fact that it is so alien in appearance that it was filmed as Jupiter in Stanley Kubrick's 2001: A Space Odyssey.
Most loved view
On our first day of house viewing, the house we live in now was first on the list. As we approached the driveway, the view of Little Bernera, a little island north of Bernera, was the decider to make an offer even before we set foot over the doorstep.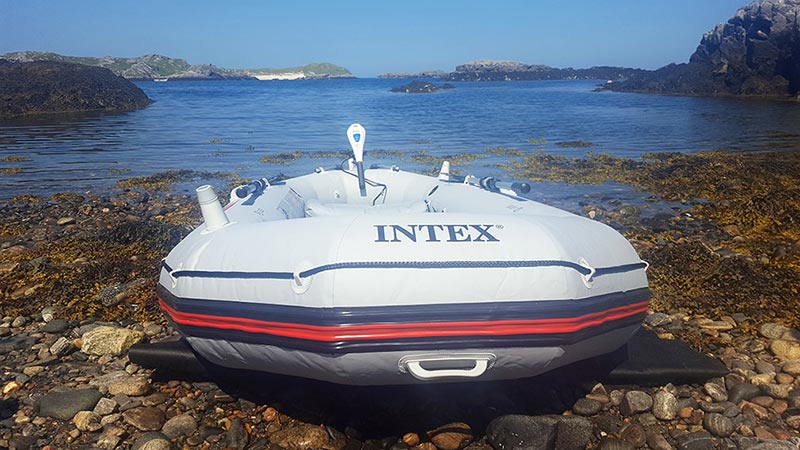 Little Bernera is accessible only by boat and just this weekend, two years after we moved here, we finally set foot on its shores. Little Bernera is our view every day and it is truly beautiful but we weren't prepared for how spectacular it turned out to be. It took our breaths away.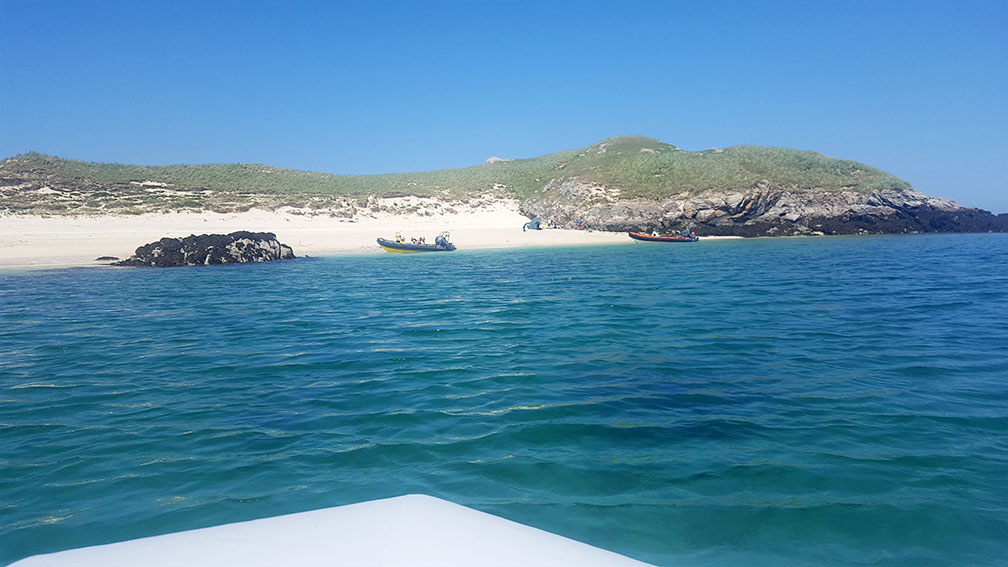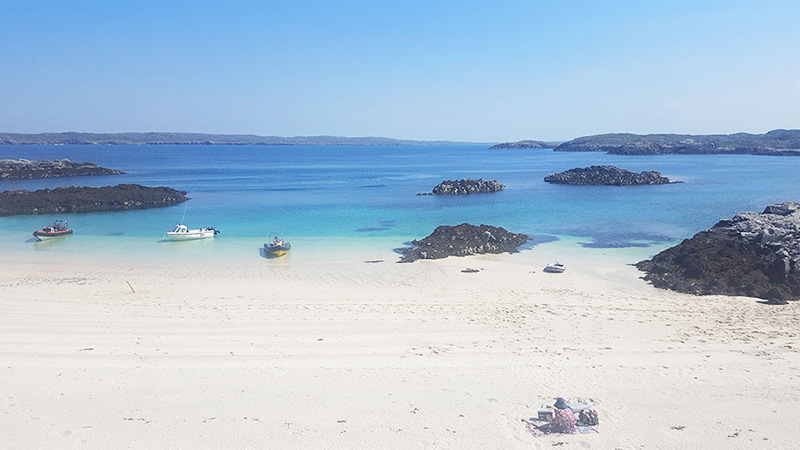 Favourite place to eat and drink
Smoked Salmon Foccacia, Artizan, Stornoway.
Freshly baked fruit scones with jam and cream with fresh strawberries on the side at The Edge Cafe, Aird Uig.
Harris Gin and Tonic at the Isle of Harris Distillery Café.
Any other suggestions?
Museum nan Eilean at Lews Castle, Stornoway
The Callanish Standing Stones and Visitor Centre, Callanish, Isle of Lewis
The Gearrannan Blackhouse Village, Carloway, Isle of Lewis
The Carloway Mill
Holiday Scottish Highlands & Islands says…
Thanks, Jean, for sharing your things to do on Bernera and Lewis. It's been great to hear about an island which is not as well-known as Lewis and Harris and you're our first "Local Tips" contributor to have spotted a whale from a plane!
Bosta beach is one of my favourites and I didn't even know about Bernera's Calanais VIII (Callanish VIII). We did stop for tea and cake at Bernera Cafe though. Good cake and friendly staff.
Find out more about Jean and Handmade in Bernera
Etsy Store: Handmade in Bernera
Website: www.handmadeinbernera.com
Facebook: facebook.com/handmadeinbernera
Twitter: twitter.com/JeanMcClure1965
Photos: © Jean McClure
Enjoyed this post?
Please share it with your friends using the social media sharing buttons on this page.
Plan your trip to Harris and Lewis
Check out our destination guide to the Outer Hebrides and our listings for the Outer Hebrides including accommodation on Harris and Lewis.
The "Outer Hebrides: The western isles of Scotland, from Lewis to Barra" (Bradt Travel Guides (Regional Guides)) is the only full guide to the Outer Hebrides so definitely worth buying. You can get it from Amazon.
Want more local tips for things to do on Bernera and the Outer Hebrides?
If you want more insider knowledge we have lots more locals and Scotland enthusiasts sharing their advice about what to see in Scotland including:
Also check out these amazing photos of Harris – Christopher Swan: Harris In The Spring  and Sean Kerr's The Wonder of Harris photography art exhibition.