Having lived on the Isle of Lewis in the Outer Hebrides all her life, Magz Macleod is in a great position to share the "unique charm and character" of these islands along with her tips for things to do on Harris and Lewis.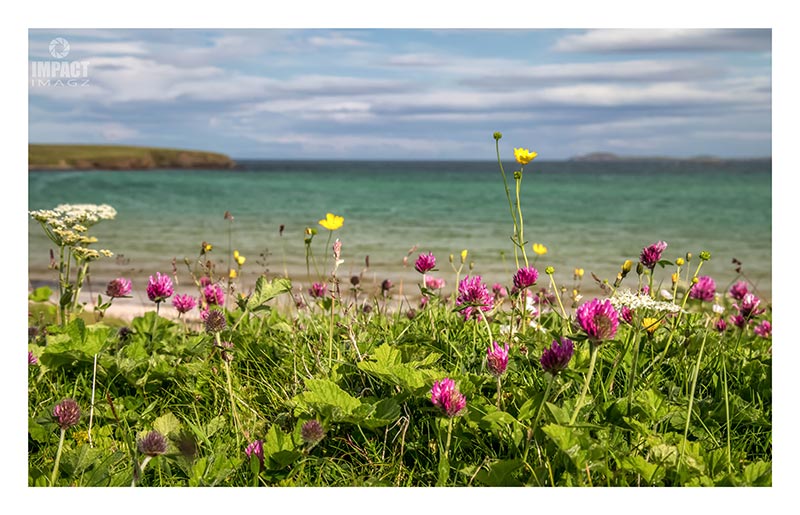 About me
A freelance photographer and member of the Society of Scottish Landscape Photographers, I specialise in landscape photography and have exhibited my work in Edinburgh and Fort William. An author and published poet, whose works have been published in a number of books, including Street Lyrics – a book of extraordinary photographic subjects combined with poetry written in German, English and Scottish Gaelic which now forms part of the Scottish National Poetry library.
My work is available to view in online galleries (see links below).
Interests
I love cooking, baking, creating new recipes. An avid reader, I usually have two or three books on the go at the same time. I love the landscape and culture of the Hebrides and am often found out on the coastline or moorlands capturing the character of the islands in either words or pictures. I keep a small flock of about 30 hens and ducks of varying breeds.
Where do you live?
I live in the village of Gress on the North East coast of the Isle of Lewis with my husband and my oldest son. We share our home with our pet Jack Russell, Molly.

I have lived on the Isle of Lewis all my life, making my home in Gress 34 years ago when we got married. Having travelled extensively, I can honestly say there is nowhere that has captured my heart like the Hebrides. They have a unique charm and character that draws people from all over the world to their shores time and time again.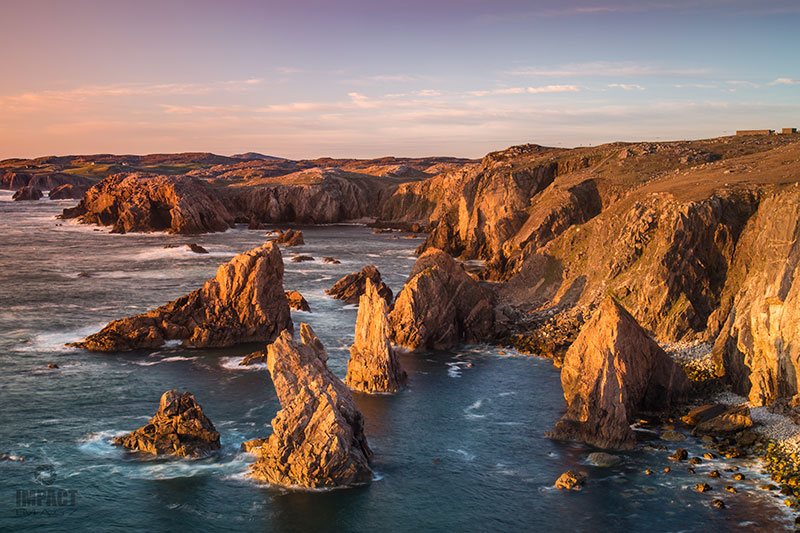 Favourite beach on Harris and Lewis
The beaches of Lewis and Harris are unparalleled in their unspoilt beauty. To pick one is like asking a mother to pick her favourite child. Each one has a unique character.
Gress Beach, which is a two minute walk from my door is a beautiful spot at any time of year, with the Gress River running into it, a popular spot for trout and salmon anglers.
The beaches of Garry and the Traigh Mhór in Tolsta are stunning with wide expanses of clean sand and towering sea stacks. Eoropie Beach in Ness is another popular beach, as is Dalmore Beach on the West Side of the island. It's a favourite spot for surfers with rolling waves washing in from the Atlantic Ocean. The districts of Bernera and Uig are also favourite spots with outstanding beaches and views .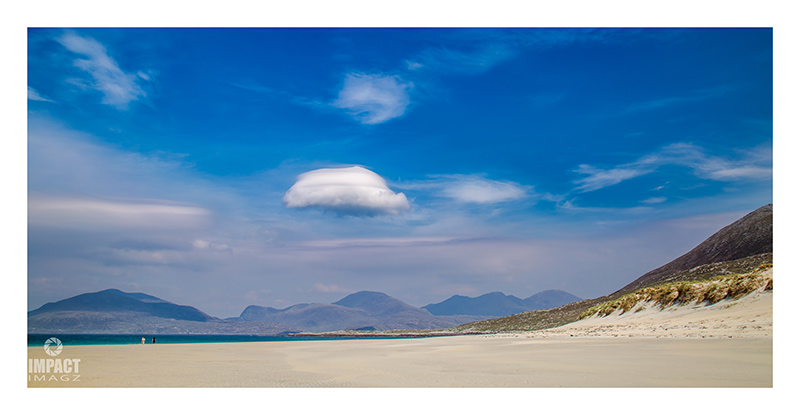 The list wouldn't be complete without a mention of the stunning vistas of the beaches of West Harris, including Seilibost, Horgabost and, of course, Luskentyre with its silver sands, and a chance to meet the famous white ponies which graze among the marram grass clad sand dunes.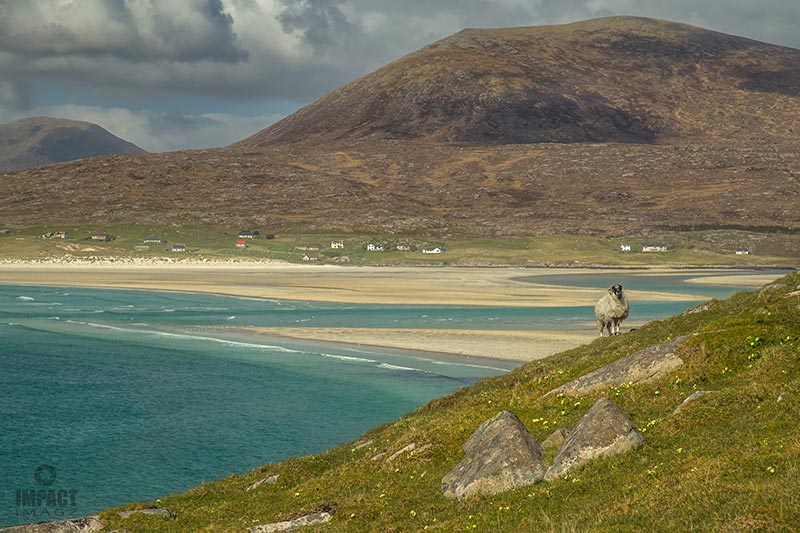 Things to do on Harris and Lewis – Best walk
Keen walkers are spoilt for choice in the Outer Hebrides which offer some of the finest walking experiences in Europe with a rich and diverse combination of stunning beaches, varied and abundant wildlife, seascapes of iridescent Hebridean Greens and aquas, flower strewn machairs, breathtaking mountain scenery, archaeology and glimpses of our island's past history with old, abandoned villages and sheilings.
My favourite walk is the Tolsta to Ness Heritage Trail which is filled magnificent coastal views, history and legend. Starting at the Bridge to Nowhere above Garry Beach, the trail takes you across towering cliffs, past the ruins of sheilings and an abandoned chapel, and ends, 10 miles later in the district of Ness.
Most special time of year on Lewis and Harris
Every season is special in its own way, but late autumn through to winter is my favourite time of year with dramatic sea and skyscapes, and the chance of witnessing the Northern Lights which often paint the skies in magnificent displays of colour.
On clear nights, the dark skies give incredible views of the Milky Way. I have spent many late hours out on the moor or beach, awestruck by the beauty of the Hebridean night skies.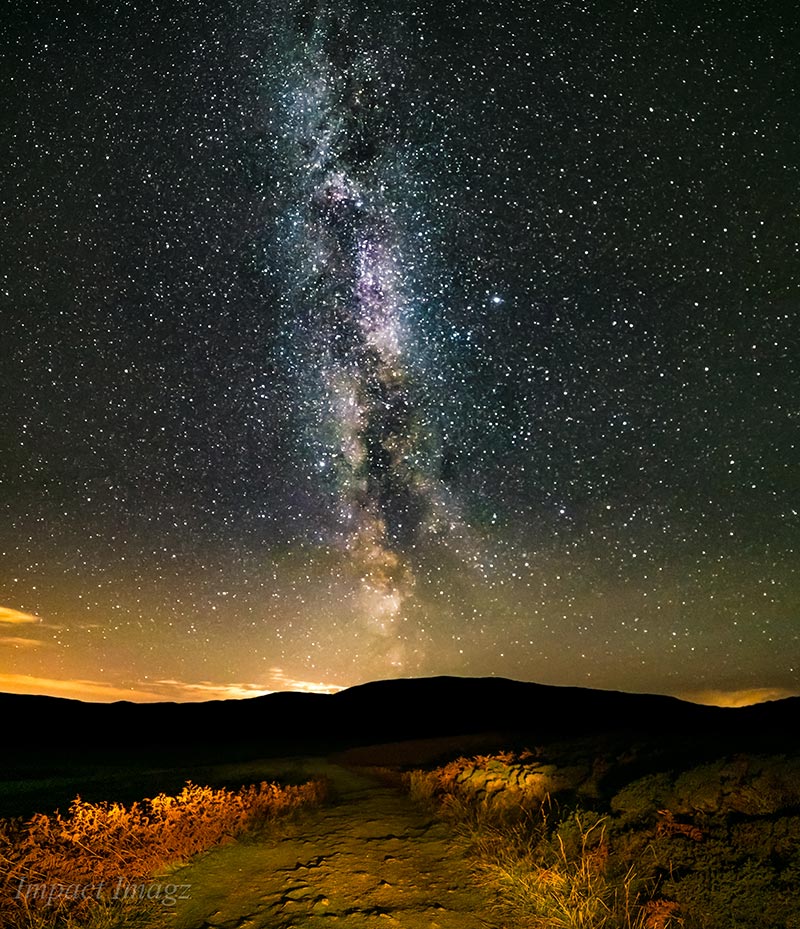 The one thing every tourist should do
Don't underestimate the amount of time you need to see the islands at their best. So many people tell me 'I wish I had planned to stay longer'. Give yourself at least a week, preferably ten days to explore the islands properly, and to enjoy our unique culture.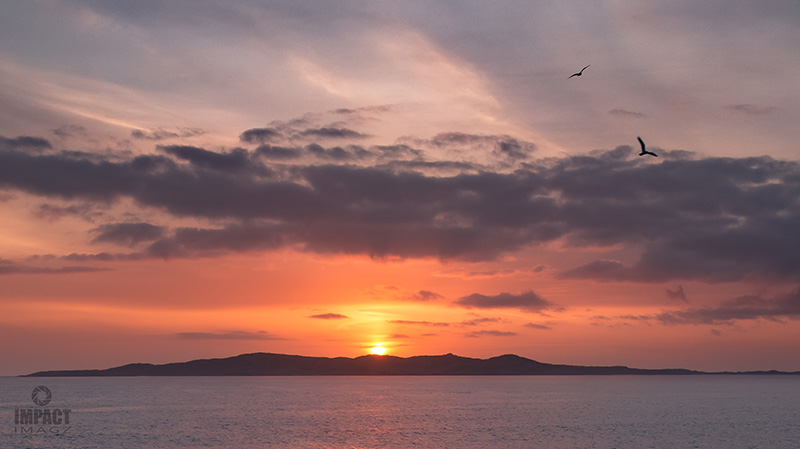 Your best wildlife encounter
My best wildlife encounter was a trip out to the remote island of St Kilda, a world heritage site, where I witnessed Minke whales, dolphins, wild sheep and millions of gannets, puffins and fulmars soar above the towering and majestic sea stacks of the island archipelago.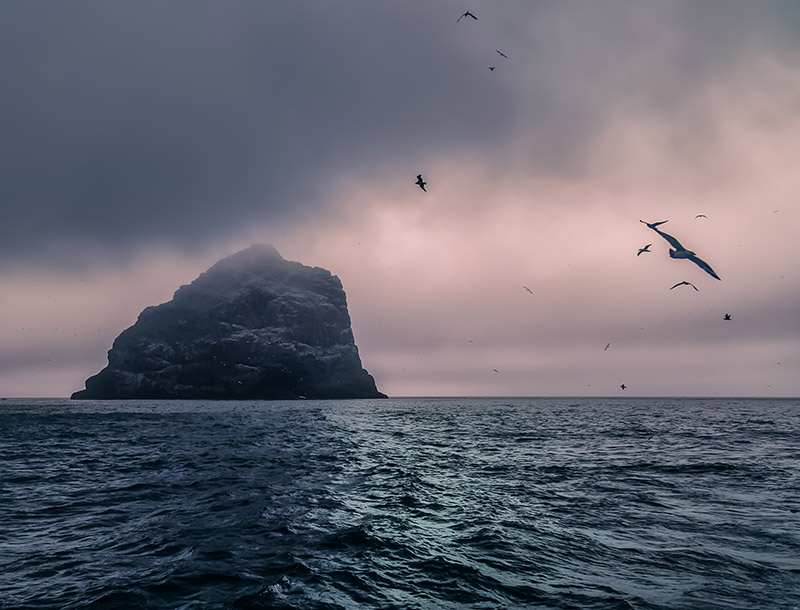 Favourite road or drive
My favourite road to drive is between Tarbert and Leverburgh in Harris. This route gives unparalleled and breathtaking views of the stunning beaches and mountain scapes.
Most loved view
It has to be the view I see every day of Gress Beach with its pristine sands fringed by the marram grass dunes and overlooked by the historic Gress Lodge, it changes daily depending on the tides, cloudscapes, and sea state. It can be dramatic, with white horses rushing to the shore, calm and peaceful with a palette of greens, blues, and purples, or, with the full moon rising above the waters of the sea loch, transformed into a landscape of indigo and silver.
Favourite place to eat
The Western Isles are a foodie paradise, with restaurants, cafes and even a 'Butty Bus'. Stornoway, the main town, has some highly acclaimed eateries including Digby Chick which offers food as exuberant as its atmosphere, and is a very popular venue for lunch, high tea or dinner.
On the north east coast of the island, Coll Pottery is a lovely place to stop for a light lunch or a cup of coffee and fresh baking. The Temple Cafe in Northton, in the Isle of Harris is a must, in a stunning location overlooking the undulating curves of Ceapabhal, and Scarista Beach and offering a tasty menu for lunch or dinner.
For fresh seafood, the North Harbour Bistro at Scalpay is unbeatable. Booking for this restaurant is essential and is a must for any visitor.
My favourite place to eat, however, is The Butty Bus on Leverburgh Pier. This is quite literally an old bus which has been converted into a fast food outlet. Don't be put off by the term 'fast food' though. With home made soups, scampi made from fresh prawns landed at the pier, and hand made artisan burgers, you can choose to take away your choice or sit outside and enjoy your meal along with stunning views across the Sound of Harris.
The list wouldn't be complete without a mention of the now world famous and award-winning Harris Gin. Take a tour round the distillery in Tarbert, and enjoy the unique taste of this botanical spirit which is imbued with the scents and elemental nature of the Isle of Harris.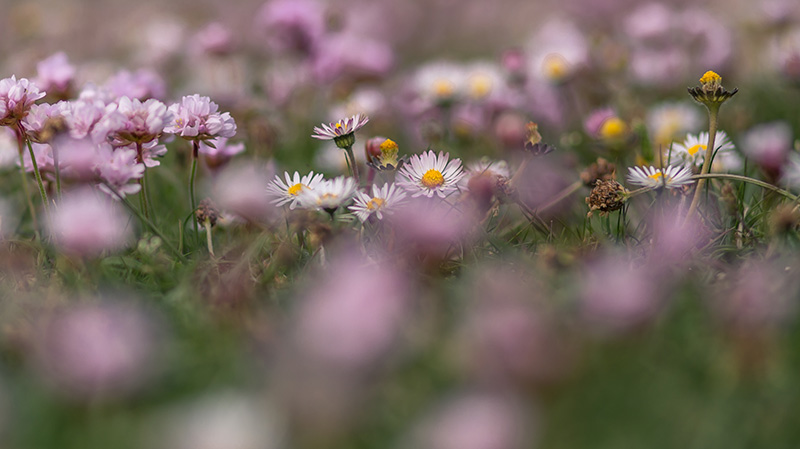 Holiday Scottish Highlands & Islands says…
With so many  things to do on Harris and Lewis, we can see why Magz recommends staying for at least 10 days. We went for two weeks and still didn't get to do half of what we'd planned. We didn't even make it to Gress and Coll area. Another trip is being planned!
Thanks, Magz, for sharing such great advice and your amazing photos.
Find out more about Magz
Facebook: facebook.com/ImpactImagz | facebook.com/MagzWordz
Twitter: twitter.com/ImpactImagz
Flickr: flickr.com/photos/magz1302
Instagram: instagram.com/impactimagz
Photos: © Impact Imagz
Enjoyed this post?
Please share it with your friends using the social media sharing buttons on this page.
Plan your trip to Harris and Lewis
Check out our listings for the Outer Hebrides including accommodation on Harris and Lewis.
The "Outer Hebrides: The western isles of Scotland, from Lewis to Barra" (Bradt Travel Guides (Regional Guides)) is the only full guide to the Outer Hebrides so definitely worth buying. You can buy from Amazon.
Want more local tips for the Outer Hebrides?
If you want more insider knowledge we have lots more locals and Scotland enthusiasts sharing their advice about what to see in Scotland including:
Also check out these amazing photos of Harris – Christopher Swan: Harris In The Spring  and Sean Kerr's The Wonder of Harris photography art exhibition.