John MacInnes shares his things to do in Lochaber. John lives in Kinlochleven, Lochaber with his dog Suiris. When not running SkarvLines Adventure Cruises, he enjoys keeping fit and the great outdoors. John shares his things to do in Lochaber.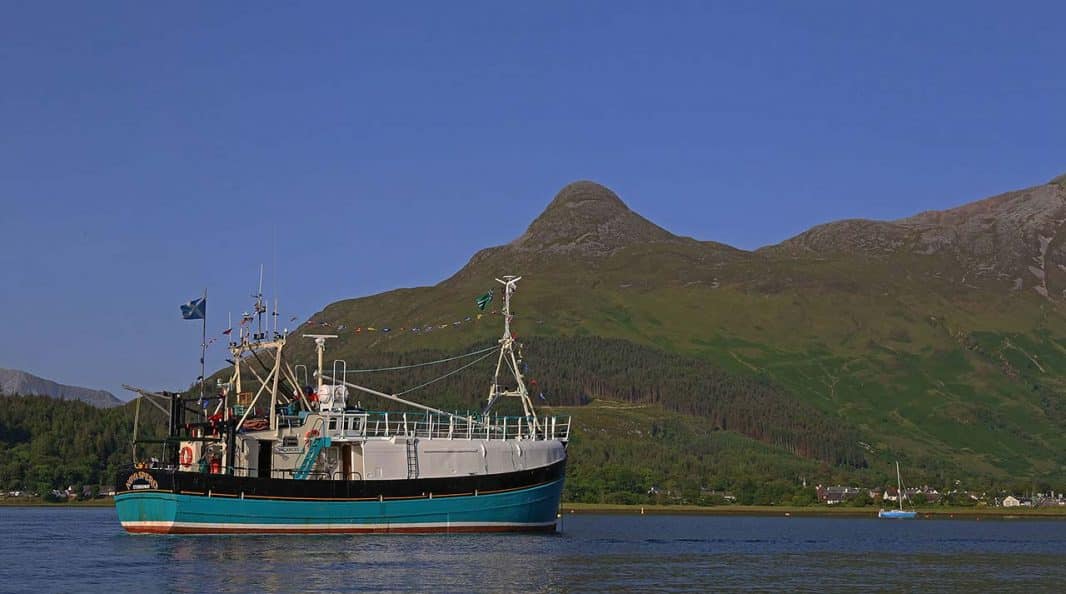 Tell us about yourself
I am a Master Mariner/marine consultancy owner operator and owner of MV Nova Spero. My cruise holiday company SkarvLines Adventure Cruises offers holidays onboard Nova Spero. We run cruises around Scotland, both East and West Coast, out to the Hebrides and Orkney, around the NC500 and also inland via the Caledonian Canal.
Interests
I love keeping fit and the great outdoors and I feel most alive when I am climbing, trekking, making expeditions to high mountains and running.
I live with my dog Suiris (Sirius backwards known as Dog star to Navigators) who was a Christmas present for my daughters 13 years ago. His mum was nicknamed Hollie by Cardonald Dog & Cat Home and he was the last of 7 pups to be adopted. Suiris is a collie cross and he has sailed with us to Norway and back in 2014 on my brother's boat Sulisker (28.5 ft Colvic Watson). This was our version of the famous Shetland bus.
How long have you lived in Lochaber?
My family is originally from Eriskay before we moved to Kinlochleven. I have been at sea, world-wide since 1977.
Favourite beach
In my area Morar is the nearest sandy beach but as I originally come from Outer Hebrides I'm a bit spoiled for choice e.g. Prince Charles Bay on Eriskay. If I had to say a beach or beaches looking forward to seeing again one would be Fraserburgh Bay and one on my list to do hopefully this year Sandwood bay up near Cape Wrath.
Why Fraserburgh Bay? Fraserburgh beach its where I took Suiris for a long walk after 44 hrs at sea crossing North Sea Stavanger to Fraserburgh. At the end of the beach is Cairnbulgh where our family boat Union CY 94 was built in 1934 (Hebridean Skiff). She replaced my grandfather's boat St Winifred CY45 (Zulu) which is credited as being the first vessel to liberate whisky from SS Politician (Whisky Galore). A St Winifred lookalike is currently being restored in the Ullapool area.
Best walk in Lochaber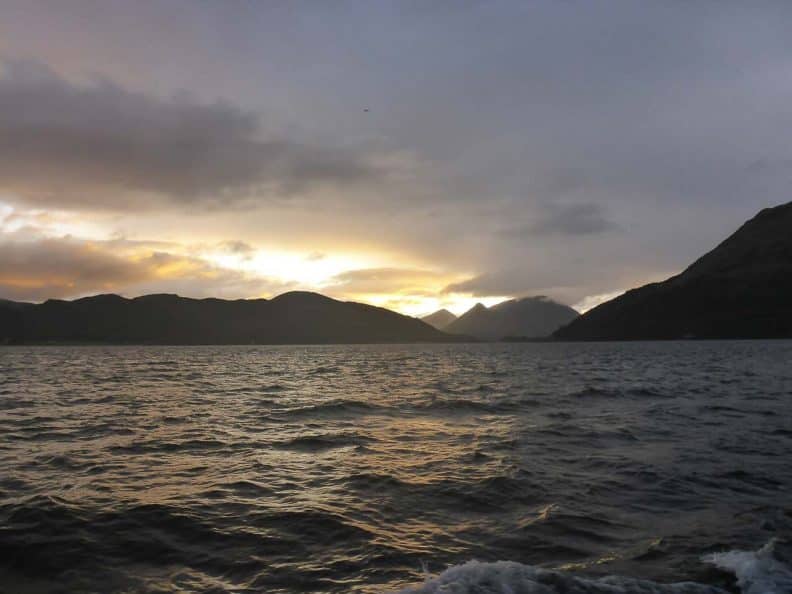 For me it is either the walk around the Pier in Kinlochleven or around the Headland Point in Ballachulish (overlooking Glencoe). The views are spectacular and the combination of mountain and sea regardless of weather never fails to lift spirits.
Most special time of year
Spring. I really think April is best month as there's still snow on hills and the colours are changing from winter russets to vibrant green and heather purple.
The one thing every tourist should do
Take your litter away and really spend time to take in the views. I am really saddened when I see litter at popular tourist spots and it seems to be a growing problem. Wherever I go or whatever country I am in I am respectful of keeping their country clean.
Your best wildlife encounter
I am torn between watching dolphins swim alongside us in the Sound of Mull and taking Nova Spero up to Kinlochleven in October and hearing and seeing stags roar on Garbhein.
Favourite road or drive
A82 as I approach Glencoe and see Buchaille Etive Mhor coming back from sea I then know I am home.
Most loved view in Lochaber
Looking down on Loch Leven from the Mamores.
Favourite place to eat and drink in Kinlochleven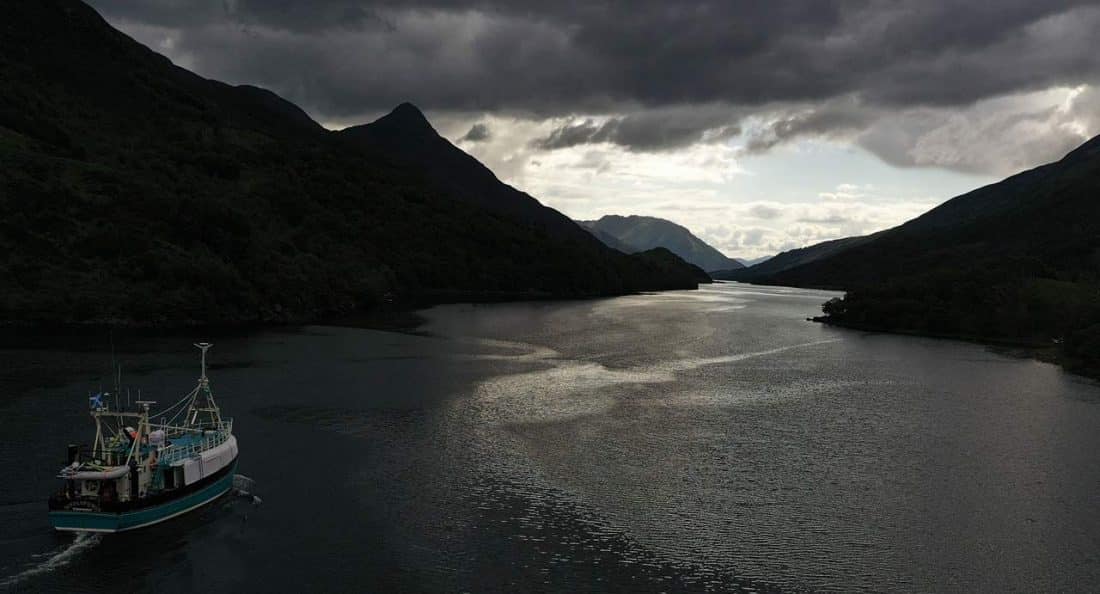 Loch Leven Seafood Cafe or The Laroch Restaurant and another would be Holly tree Restaurant which are all within easy range of our cruises and conveniently close to shore.
Holiday Scottish Highlands & Islands says…
Thanks to John for sharing his local tips about an area I'm not that familiar with. It's somewhere that I'd like to get to know better. I have to agree that Prince Charles Bay on Eriskay is an incredible beach though.
Find out more about SkarvLines
Visit the
SkarvLines
website to find out more about their cruises around Scotland.