Sarah MacLean lives on Barra island in the Outer Hebrides where she manages the community shop. She talks about her favourite Barra beach, wildlife and where to get the best smoked salmon sandwich.

About me
I live on the east side of Barra overlooking Brevig Bay. I moved to Barra for a job 18 years ago and ended up staying and getting married. I am from the Scottish borders but after 11 years of living in Edinburgh I wanted to get back to a rural area.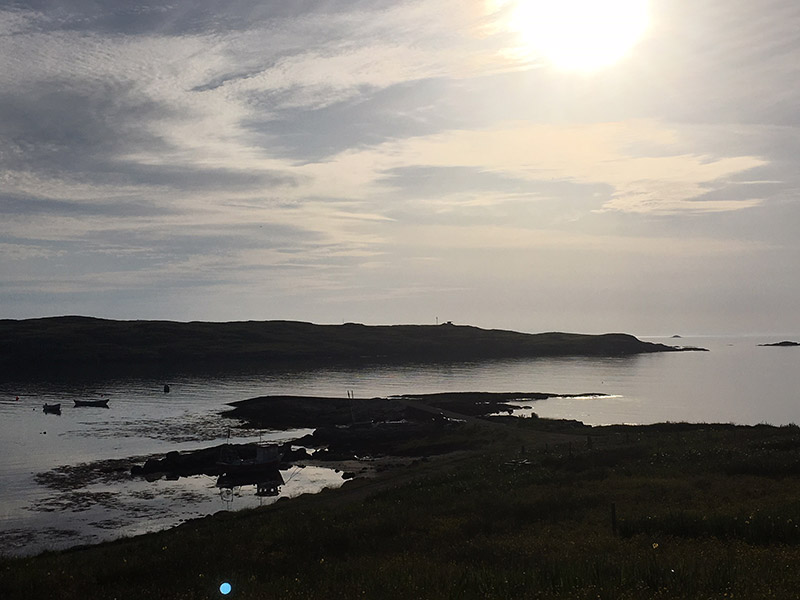 I am now Manager of Buth Bharraigh, the Barra community shop, in Castlebay. In the summertime it is a busy hub for visitors to the island and we do bike hire, have a laundrette and also provide visitor information.
I live with my husband, a creel fisherman, and two children. We live on a croft and have free range hens and sheep.
Interests
I love to get out in the sea and go swimming with my daughter. In the lovely weather we have been enjoying having BBQs and spending time down on the shore.
Favourite beach
I love Traigh Eais, opposite the Airport Beach on Barra, you can have a lovely long walk there and then call in at the airport café for cake. However, there are so many lovely beaches to choose from – I also love the beaches on Vatersay.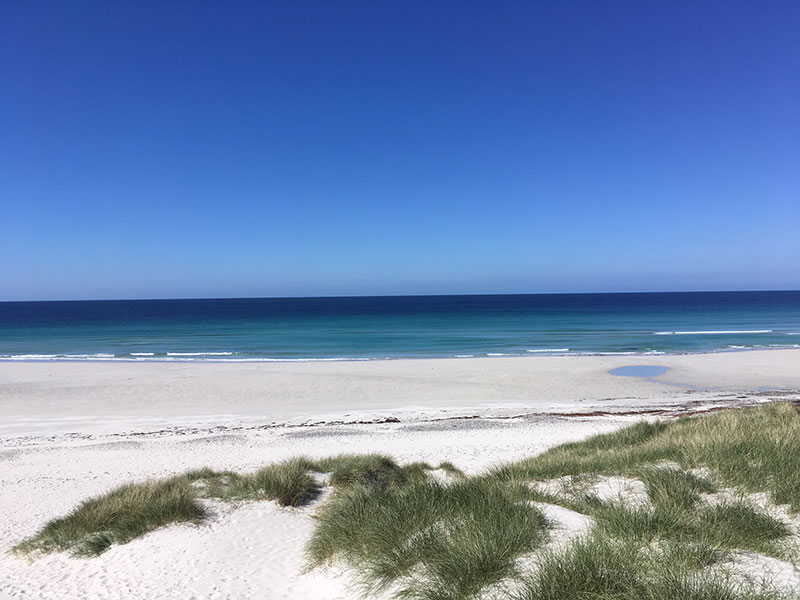 Best walk
When I first came to the island I didn't have a car and would walk everywhere. I used to love walking from the east side of the island through the middle and coming out at Craigston. So quiet and peaceful. There are so many lovely places to walk on Barra and Vatersay.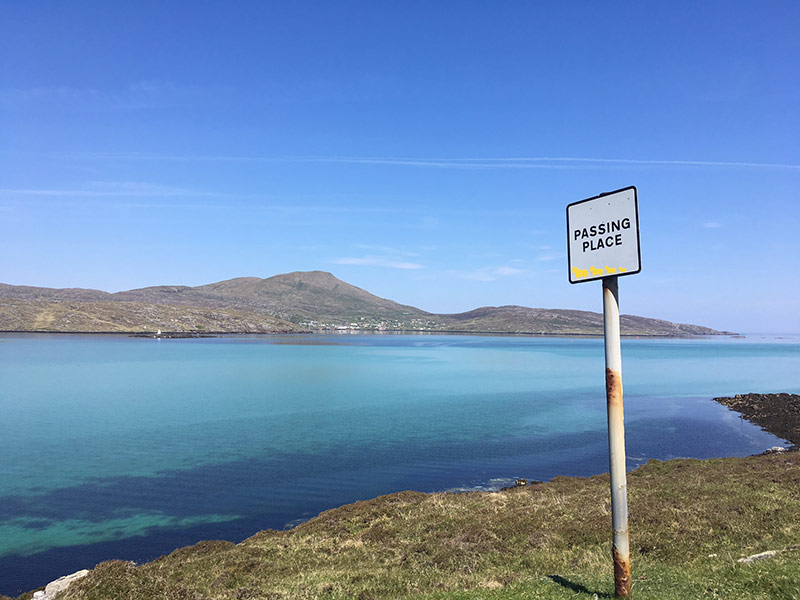 Most special time of year
I love the spring when plants burst into life and the days get longer. Primroses are abundant, and the cuckoo and corncrakes start calling.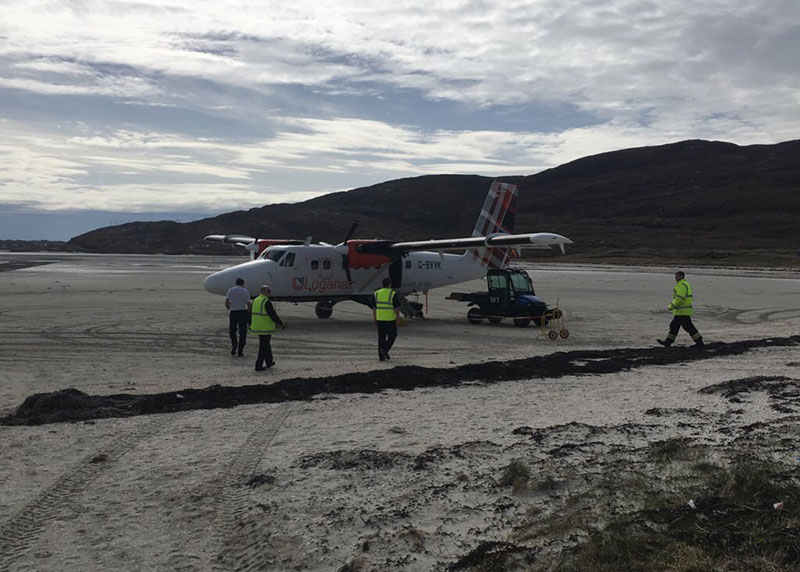 The one thing every tourist should do when visiting Barra
People often think there is not much to do on this island and the first time they come never give it enough time. A trip to Mingulay with Mingulay Boat trips is a fantastic trip.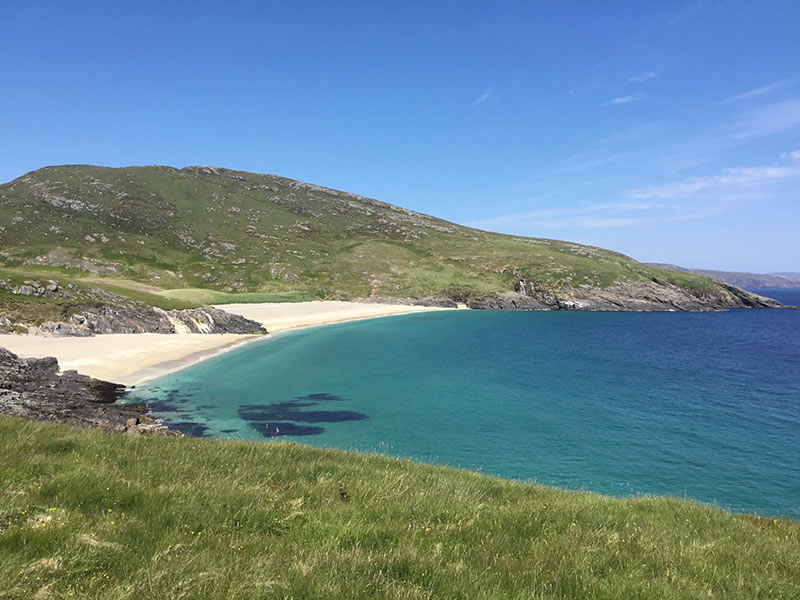 The Castle is not what you would expect and is well worth a visit and you can come to Barra without seeing the plane land on the beach.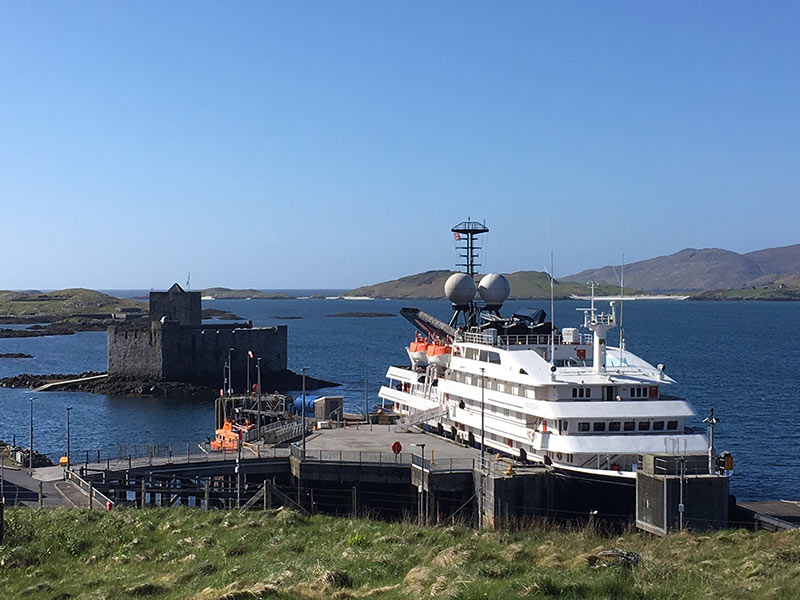 Vatersay is also a great day out with the lovely beaches and community café and then there are the other beaches, watersports, walks, wildlife and the fragrant machair….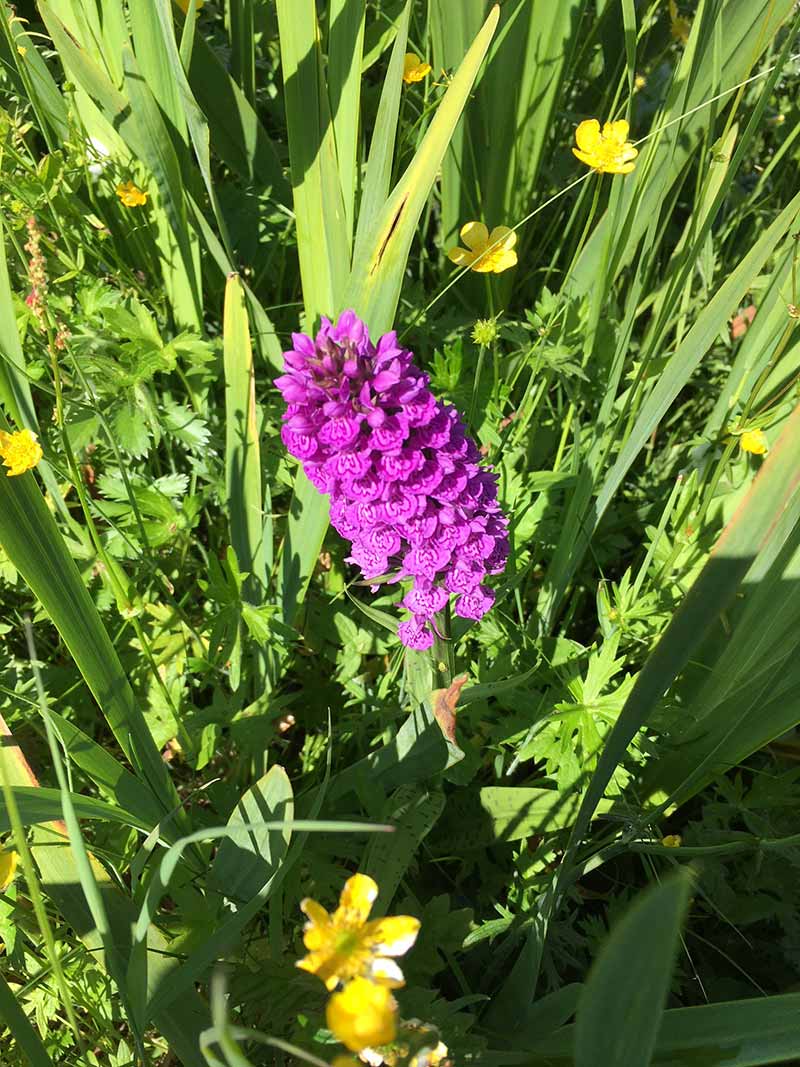 Your best wildlife encounter
Just getting up early in the morning and hearing all the birds. It is just lovely. Also seeing the dolphins on the way back from Mingulay.
Most loved view
Any view from the top of a hill really as they are stunning on a good day looking over the different islands to the north and south. Living on the east coast I also enjoy the views of Rum, Skye and the other islands (and even the mainland sometimes) as we don't always see them.
Favourite place to eat
My favourite place to eat on Barra is Café Kisimul on an evening and for lunch going and getting a lovely Barratlantic Smoked Salmon Sandwich.
Holiday Scottish Highlands & Islands says…
Thanks, Sarah, for these great tips for things to do on Barra island and around. It's interesting that Sarah is another of our Local Tips contributors who says people never give themselves to explore the islands properly. The beaches in the photos look incredible, especially Traigh Eais, and a boat trip to Mingulay sounds like a great idea.
Find out more about Buth Bharraigh
Website: www.buthbharraigh.co.uk
Facebook: @buthbharraigh
Twitter: @buthbharraigh and @barraisland
Instagram @buthbharraigh
Photos: © Sarah Maclean
Enjoyed this post?
Please share it with your friends using the social media sharing buttons on this page.
Plan your trip to the Outer Hebrides
Destination guide to the Outer Hebrides
Take a look at our guide to the Outer Hebrides including how to get there and things to do on the Outer Hebrides.
Check out our listings for the Outer Hebrides including accommodation on Harris and Lewis.
The "Outer Hebrides: The western isles of Scotland, from Lewis to Barra" (Bradt Travel Guides (Regional Guides)) is the only full guide to the Outer Hebrides so definitely worth buying. You can get it from Amazon.
Want more local tips for the Outer Hebrides?
If you want more insider knowledge we have lots more locals and Scotland enthusiasts sharing their advice about what to see in Scotland including:
Also check out these amazing photos of Harris – Christopher Swan: Harris In The Spring and Sean Kerr's The Wonder of Harris photography art exhibition.