Christopher Swan spends most of his free time photographing the Highlands and Islands. He shares with us some beautiful places in Scotland's Highlands and Islands.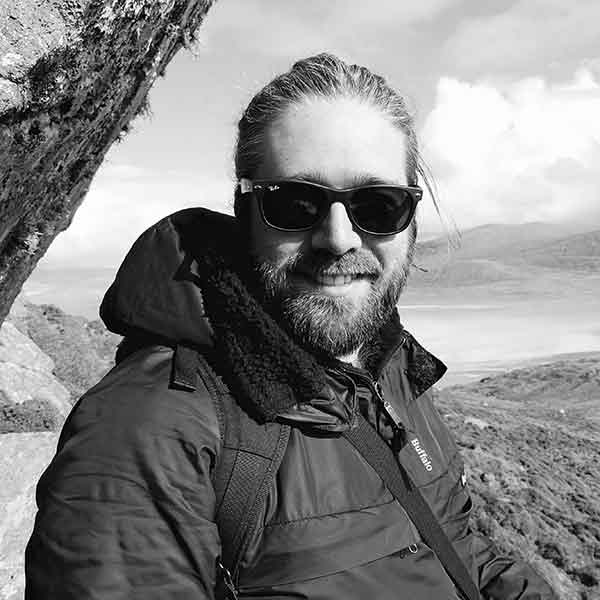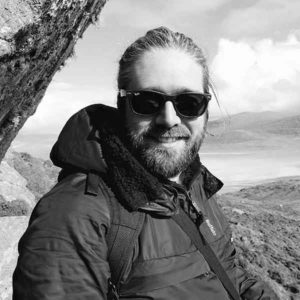 About me
I live in Glasgow with my partner, Joanne, and two goldfish called Harris and Lewis. I used to work as a Landscape Architect at erz ltd in Glasgow and now work as a freelance landscape and architecture photographer.
Read: Chris' 5 tips for photographing your holiday house
Interests
Camping, climbing and photography – my website is www.christopherswan.co.uk
How long have you lived here?
I'm originally from Edinburgh, however I moved to England when I was very young. We used to come back to Scotland every holiday though, and we spent much of that time in the Highlands. I have so many special childhood memories of camping in the Highlands. I was always fascinated by the landscape, I remember craning my neck to look out the window of the car as we drove through places like Glen Coe and trying (with very little success) to pronounce the Gaelic names of the hills. I returned to Scotland when I went to university and gradually started to spend more and more of my free time walking, climbing and camping in the highlands.
Beautiful places in Scotland – Favourite beach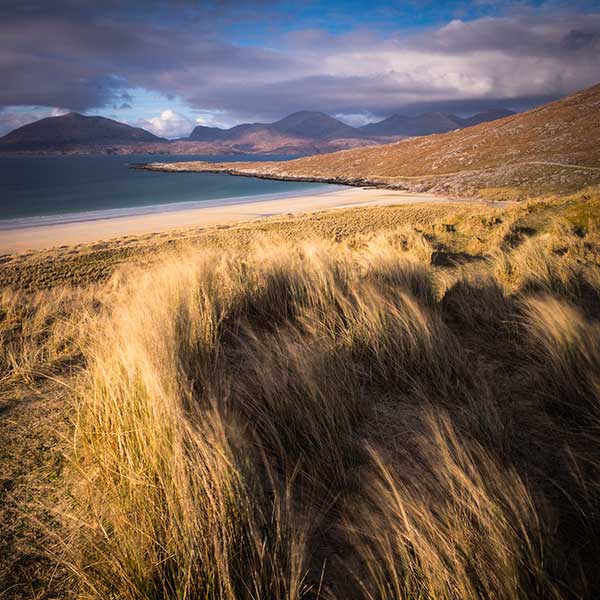 This is a tricky one! I have so many favourite beaches in Scotland. Camusdarach near Arisaig is definitely one of them. As well as being a stunning sandy beach with a backdrop of Eigg, Rum and Skye, it's where my partner and I went for our first holiday together. Luckily it's just within reach for a weekends camping for us so has become a regular trip and we try to get there at least once a year.  My other favourite is Tràigh Rosamol at Luskentyre on Harris. It can be a Caribbean-esque paradise with white sand and still turquoise water or a wild atmospheric strand with crashing waves. But in all conditions it is a wonderful, atmospheric place. It's hard to choose a top beach on Harris, but I think Luskentyre just shades it.
Best walk
Ben A'an in the Trossachs. It's only a small hill, but it's steep and makes you work for the glorious view at the top over Loch Katrine towards the Arrochar Alps.
Most special time of year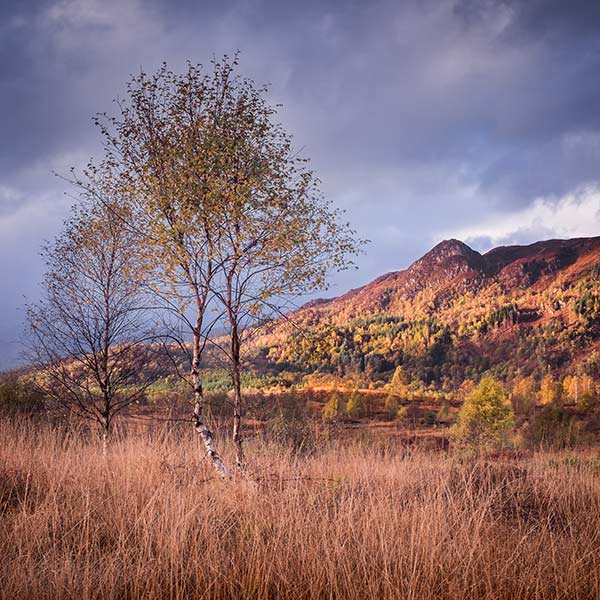 As a landscape photographer I would pick Autumn. The colours of the hills and trees, the lengthening shadows and the first blast of cold weather always makes for dramatic photos. Autumn in The Trossachs is a must for anyone who wants to experience the best of the seasons colour. However, saying that I do love summer in the Hebrides and winter in Glen Coe!
Your best wildlife encounter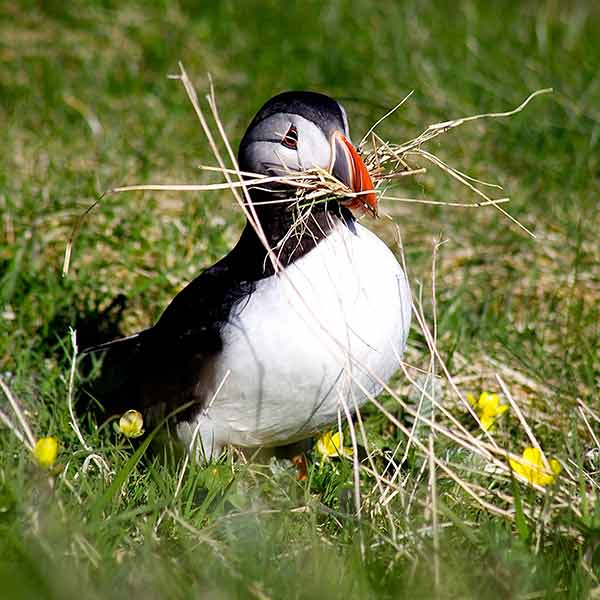 The puffins on Staffa are brilliant. They are such great wee characters and have no fear of humans so you can watch them from close range as they scuttle about on the cliffs. Although, turning around slowly from my tripod one frosty morning before sunrise at Loch Tulla and watching a herd of deer silently walk past me was pretty special too.
Read: 11 things to take wildlife watching – the gear you need
Favourite road or drive and why
The Road to The Isles between Fort William and Mallaig is special. It's a lovely road to drive, with lots of interesting places to stop on the way. The scenery is beautiful and when you think it can't get any better suddenly the views across to Skye open up.
Favourite view and why

This is almost impossible! If I had to pick one it would be from the lay-by above Seilebost which looks out across unbelievably blue water towards Luskentyre and the North Harris hills. It's a viewpoint that I have stopped at many times – it is simply magnificent.
Favourite place to eat and drink
Fresh seafood at Cafe Fish in Tobermory. We always try to get there when on Mull. In fact we've even got the ferry from Oban, then a bus to Tobermory just to go there for lunch! It's a great restaurant, with fantastic fresh seafood landed daily by their own boat. A great afternoon can be spent on the terrace there eating, drinking and watching the boats in the harbour.
Holiday Scottish Highlands & Islands says…
Thanks, Christopher, for some great local tips on beautiful places in Scotland. Christopher told me he found some of the questions hard to answer. It is hard to pick just one special place for each question because the Scottish Highlands & Islands are so stunning. Christopher's photos are beautiful and I can't believe that anyone reading this doesn't want to go to Seilebost right now! Interestingly, Luskentyre and Seilebost were also chosen by Douglas Griffin, another photographer who has shared his local tips. We've also eaten at Cafe Fish in Tobermory and it is great food. Book a table because it's very popular. Love the names of your goldfish too.
Find out more about Christopher Swan
If you want to see more of Christopher's photography, check out his website. You can also find Christopher on Twitter @photographyswan.
Plan a trip to Scottish Highlands & Islands
Want more local tips?
Check out all articles in the What to see in Scotland: Local Tips series.
Photos: © Christopher Swan