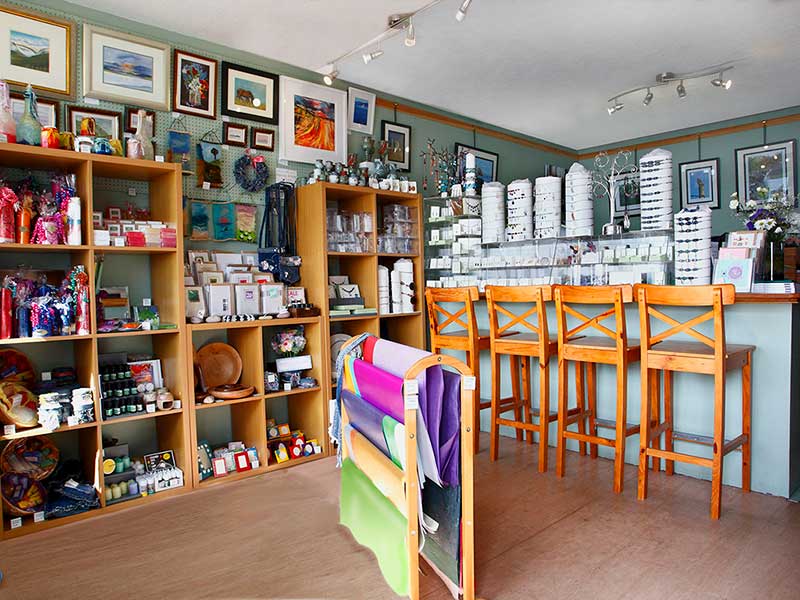 How long have you lived here?
I moved to the area in the mid-1990s to work at the North Kessock Dolphin & Seal Centre, I've previously lived and worked along the Moray coast at Cullen and grew up around Loch Lomond.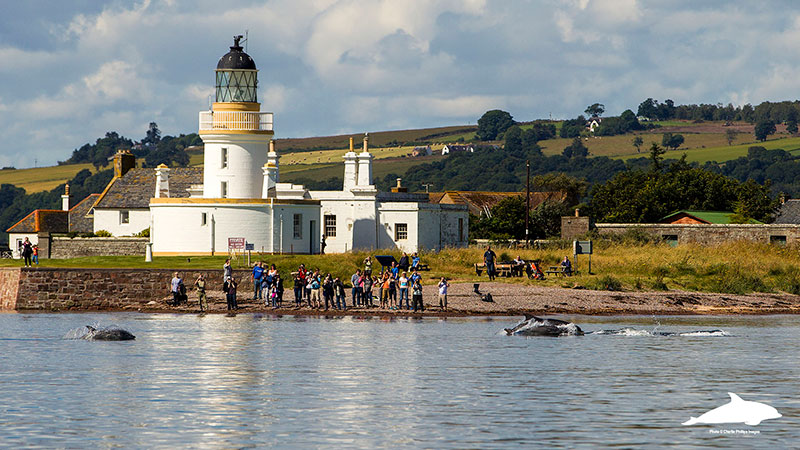 Favourite beach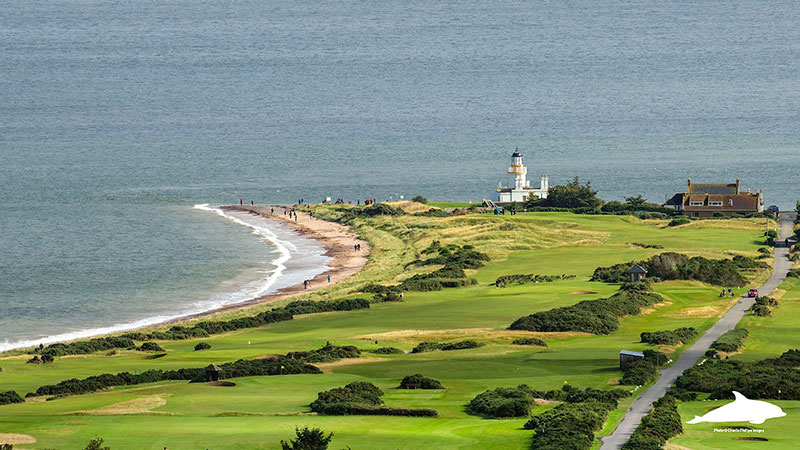 The beach that I should call my favourite is Chanonry Point near Fortrose, this is a peninsula where I do a lot of my work photographing and studying the local population of Bottlenose dolphins. The dolphins can come just a few metres from the shore in the summer when they are hunting salmon and it's an amazing habitat for all sorts of wildlife like seabirds, seals, otters but pretty much world famous nowadays as THE best place to see wild, free dolphins from land at their very best. I jokingly call Chanonry Point my "office" as I spend a large part of my working life there in all weathers.
Best walk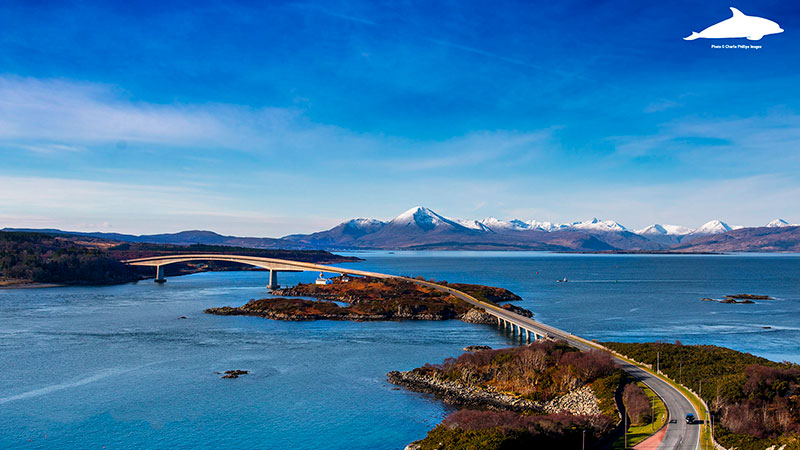 Just a short walk, but lovely nonetheless is around Eilean Bàn island under the Skye Bridge. The island is where the author Gavin Maxwell stayed for a while, the Lighthouse keepers cottage can be rented to have holidays in (Susan and I have stayed there many times) and this income supports the Eilean Bàn Trust who look after the island and the Gavin Maxwell museum. It's a lovely, very special and atmospheric place, you can see otters, seals and sometimes even eagles from the cottage and the path that goes partially round the island takes you to a wildlife spotting "hide" that we have spent many an hour in with binoculars and a flask of coffee. You have to book a guided tour of the island or stay in the cottage to be on Eilean Bàn and out of the main tourist season it feels like your own private hideaway.
Most special time of year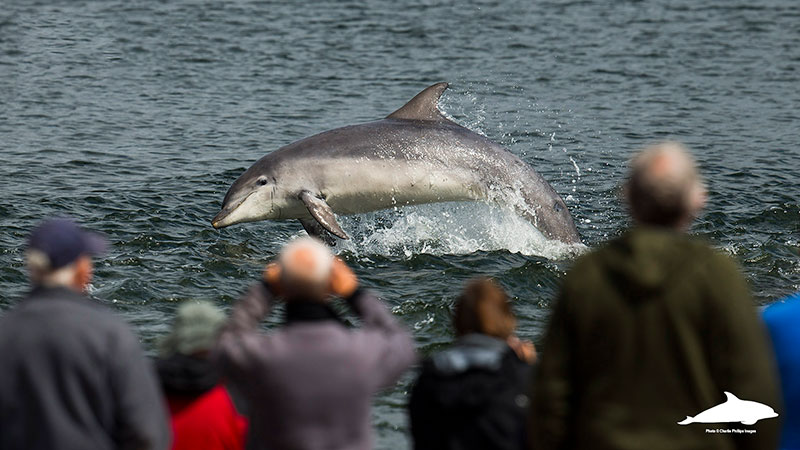 I suppose it has to be the spring and summer months when the dolphins that I study and photograph are at their most active and I can be out taking photographs from either land or boats for the whole day. I do love winter though, especially when the snow caps the hills and mountains.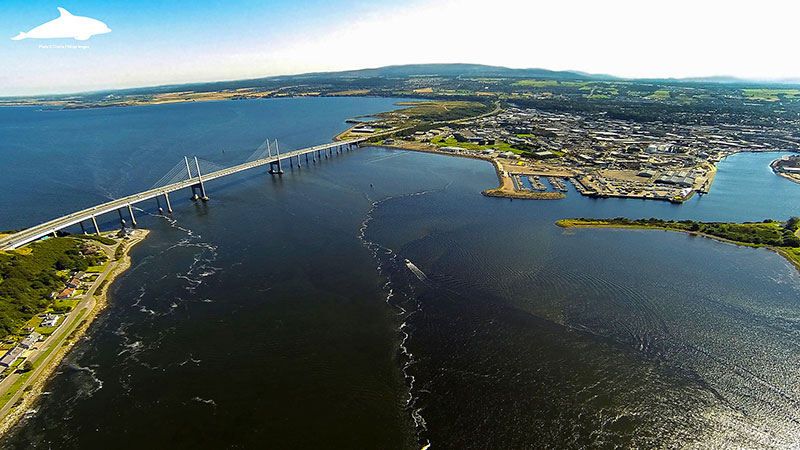 The one thing every tourist should do when on holiday in the Scottish Highlands and Islands
Visit small villages, either along the coast or away inland. Get off the beaten track and discover little gems hidden around every corner. You will be amazed at what you can find.
Your best wildlife encounter
Too many to have a favourite really as I work with wildlife for a living – the most unusual would have to be a few years ago bouncing up and down in a small inflatable boat on Christmas Eve in a gale trying to take photos of a huge whale off the coast of Skye to try and assess its health for some of my whale research colleagues. That was interesting.
Favourite road or drive
The B8083 Broadford to Elgol road on the Isle of Skye has to be tried for sheer breath-taking scenery and so has the unclassified Sleat Peninsula "ring road" in the south of the island that takes in the villages of Ord, Tokavaig and Tarskavaig, the views of the Cuillin mountain range are just amazing.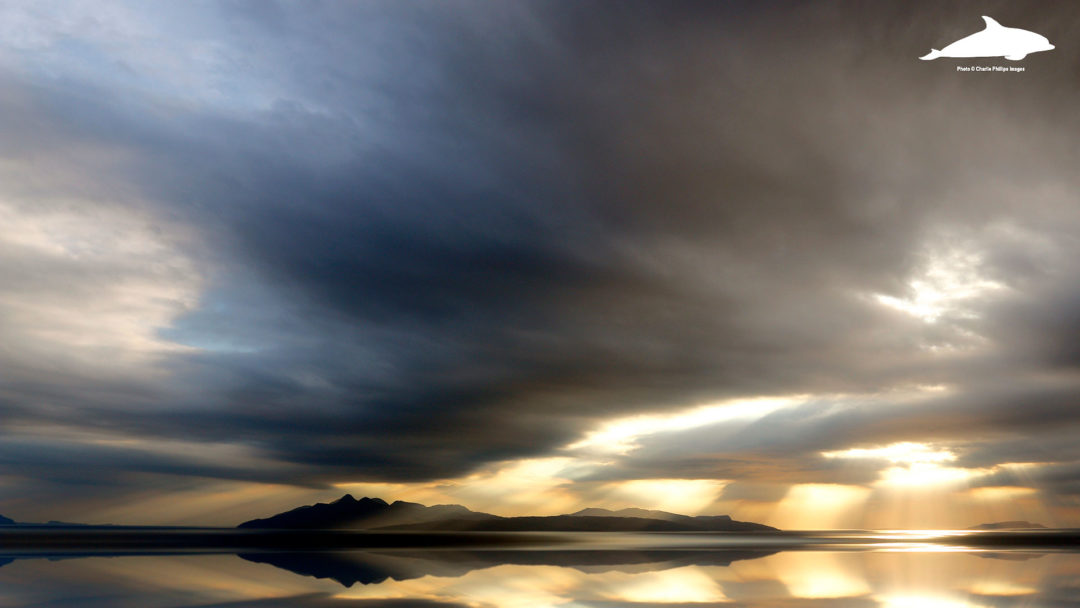 Most loved view
Looking out over the water at Gairloch, Wester Ross as this is where Susan and I spent our honeymoon.
Favourite place to eat and drink
We have a few favourite places to eat close to home but Sutors Creek in Cromarty is really special, especially for seafood and wood fired pizzas plus the local craft beer is brilliant,  the same can be said for Café Sia in Broadford, Isle of Skye. Our own local Kessock Hotel in North Kessock is great too, very high quality local produce including venison and beef steaks.
Any other advice for people on holiday in the Scottish Highlands and Islands
When you come here for a break or a holiday, take your time, slow down, especially on narrow roads. Get out of the car and try and speak to local people, we are a friendly bunch really and love nothing better than a chat and will try our best to help you enjoy our country.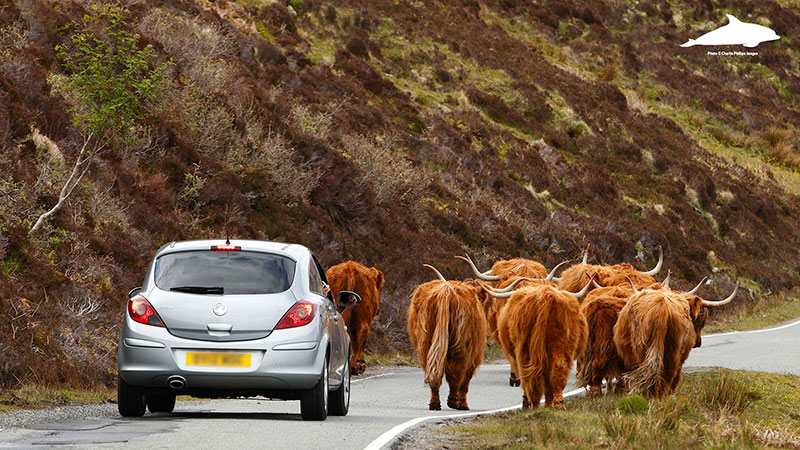 Holiday Scottish Highlands & Islands says…
Charlie, thanks so much for sharing your tips and some of your incredible photos with us. We've spent many hours sat on the beach at Chanony Point waiting and watching the bottlenose dolphins and have also adopted Mischief the dolphin through the WDC Adopt a Dolphin scheme. If you've never been to Chanonry Point and you love wildlife, you should really make the effort to go there as it's amazing how close you are to the dolphins and it's an experience you'll never forget.
If you want to learn more about these amazing creatures and see some more of Charlie's fantastic dolphin photos, you can get "On a Rising Tide" directly from Charlie on his website or from Amazon. The book won the 2016 Scottish Nature Photography Awards (SNPA) Favourite Scottish Nature Photography Book Award.
When it comes to Charlie's food recommendations, we can also vouch for the delicious food at the Kessock Hotel.
Find out more
Websites:
Twitter: 
Instagram: https://www.instagram.com/dolphinchaz/
Facebook: