Holiday Scottish Highlands and Islands provides you with a smart set of tools to showcase your tourist business and connect with potential customers. We accept listings from a wide range of businesses offering services to tourists including accommodation, travel, places to eat, things to do, shops and more. Our holiday business directory is well-designed and easy to use for you and holidaymakers. For more reasons why you should list your business with us, keep on reading.
---
---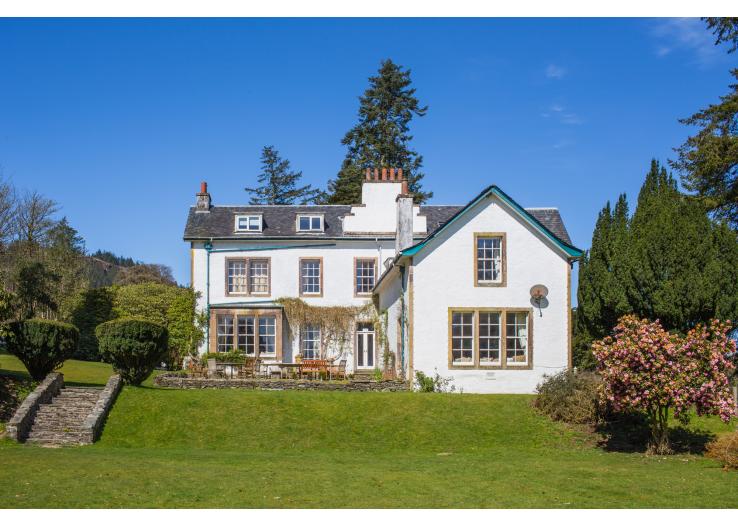 1. Add your listing
Upload photos, add helpful links to your website and social media, provide an address and other useful information.
---
---
2. Get discovered by visitors
Once your listing has been approved it will appear throughout the website and will be searchable by visitors.
---
---
3. Increase your earnings
Once discovered, customers will start coming to you! It's your job from here to make them happy so they leave positive reviews.
---
---
Ready to reach all of the people who matter most to your business?
---
---
Other ways to promote your business with Holiday Scottish Highlands and Islands
Why work with us?
We're a couple who love the Scottish Highlands and Islands and want to share our passion through this website which is also a business for us. Although we're a new Scottish travel website (see our homepage), we're already seeing an increase in our web traffic every month and we aim to become one of the best independent resources for people wanting to holiday in the Scottish Highlands and Islands.
If you like what we're doing and want to join us on this journey, we'd love to work with you in promoting your business and at the moment it doesn't even have to cost you a penny.
So why should you choose Holiday Scottish Highlands and Islands?
Dedicated Scottish Highlands and Islands travel website – this means that our readers are already thinking about their holiday in Scotland's Highlands and Islands. They are probably at the point of booking their accommodation and looking for inspiration and ideas of what to see and do in the area. Make sure your business is one of the options they consider.
Investment – We have invested money in our directory website so you can showcase your business in the best possible way. We plan to make further investment in the future and keep on top of trends in web design and marketing.
Modern, simple design – our website design is modern, simple and not cluttered with adverts so your business is the centre of attention which is how we think it should be.
Responsive – Our responsive website ensures your listing will look good whether it's viewed on a smartphone, tablet or laptop as this is important to search engines like Google and to your potential customers.
Frequent new content – We know that search engines love websites which are frequently updated with good quality new content so we regularly post on our blog. We're also very proud that several of our posts already have page one Google rankings despite our website being relatively new.
Who do we work with?
We work with holiday and other businesses which are of interest to tourists in the Scottish Highlands and Islands. These include:
Accommodation – holiday property to let, hotel, campsite, B&B, self-catering cottage, guest house & more
Places to eat
Places to visit
Activities and tours
Shops – food, gifts, whisky, walking and outdoor gear, and more
Arts & crafts – even if you haven't got a shop or studio that tourists can visit, you can still post a listing in our "online" category if you sell through a website
We're keen to develop partnerships with relevant local businesses, tourism agencies, event organisers, and brands.
Place an advert on our site
If you would like to place an advert on our site, please get in touch. Adverts can be placed on particular pages that are relevant to your business.
Don't have an advert?
If you don't have an advert, we can create one for you for a small additional charge.
Other advertising options
If you're interested in other ways to advertise your business or holiday property on our website or a sponsored feature, please complete the contact form below so we can have a chat about marketing options.
We are also interested in:
Reviewing holiday accommodation and relevant products
Sponsored posts – older blog posts are regularly shared on social media which means your business will receive exposure in the future and not just when your post is initially published
Hosting giveaways and competitions
Press trips
Writing content for your business
Hearing about any other ideas you may have
Social media management
If you need help setting up new social media accounts or support with running existing accounts, we can help. Please get in touch and we'll give you a very reasonable quote.
List your business
If you have a tourism business in the Scottish Highlands & Islands which you'd like to promote on our website, you can claim your free listing or check out our great value advertising packages to reach even more people.
Our business advice blog
Our business blog is for people running businesses in the Scottish Highlands and Islands which provide a service to tourists and holidaymakers. We aim to give you simple, easy-to-action advice which can help you grow your business. Obviously, the first thing is to post your free listing in our Scotland holiday business directory, if you haven't already done so!
Get in touch
---