Maria MacDonald lives on the Isle of South Uist in the Outer Hebrides with her husband and two year old daughter. She works as a part-time tutor and part-time photographer for Island Prints and also owns a self-catering holiday cottage on the island. Maria gives us some ideas for things to do on South Uist and Benbecula.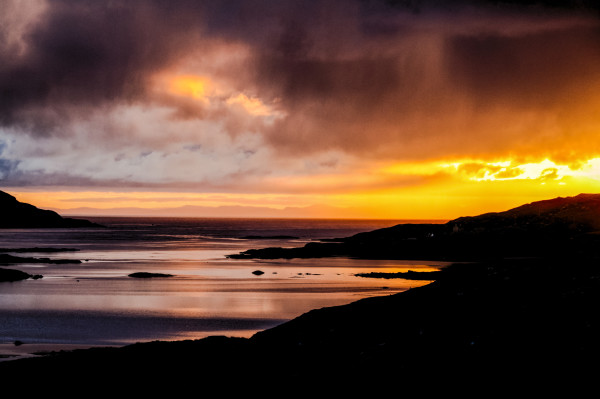 How long have you lived here?
I have lived here all my life I grew up on the neighbouring island of Benbecula and moved to South Uist when I met my husband who has a croft on the island.
Favourite beach
I have two favourite beaches. One is Cula Bay on Benbecula where we would go as children in the summer holidays. It has huge sand dunes which are great fun for jumping or running down. I also love the beach in Boisdale where there there is the tidal island of Orosay which we as a family enjoy exploring when the tide is out!
Things to do in South Uist – Best walk
Favourite walk would be the old track from North Glendale, South Uist to Bagh Thairteabhagh. It is very remote and the views are fantastic looking out to sea.
Most special time of year
Autumn as the light is great for photography.
The one thing that you recommend every tourist should do when visiting your area
Try out all the small cafes dotted around they have tasty cakes and offer a great service to the community and visitors.
Your best wildlife encounter
Sea eagles and golden eagles that fly around near my home quite regularly. They are huge!
Read: 11 things to take wildlife watching – the gear you need
Favourite road or drive
Loch Skipport in South Uist this is a great place to go for a "spin" whether it be raining or sunny there is always something to see and the Shetland ponies there are very friendly.
Most loved view
My favourite view is of the South Uist hills Hecla, Ben Mor and Corradale; you can see them from all directions, shoulder to shoulder, and they are instantly recognisable.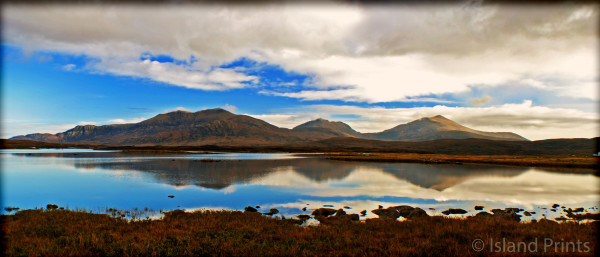 Favourite place to eat and or drink
I like going to the Hebridean Jewellery café where you can enjoy a nice ciabatta with a lovely vanilla latte. I always have to browse their giftware and jewellery while there too.
Holiday Scottish Highlands & Islands says…
Thanks, Maria, for your great advice about things to do in South Uist. We've experienced a few "pony road blocks" at Loch Skipport and Hebridean Jewellery make some beautiful jewellery and very tasty soup. It's always good to support local businesses as many of them rely on tourists. A great reason to stop for tea and cake!
Find out more about Maria
Island Prints
Taigh Mairi Anndra self-catering holiday cottage
www.southuistcottage.co.uk
Facebook
Isle of South Uist
Want more local tips?