Emma and Graeme Clark are a husband and wife team who run Glenegedale House, a Five Star Gold Award-winning luxury guest house on the Isle of Islay. They share their favourite places and things to do on the Isle of Islay.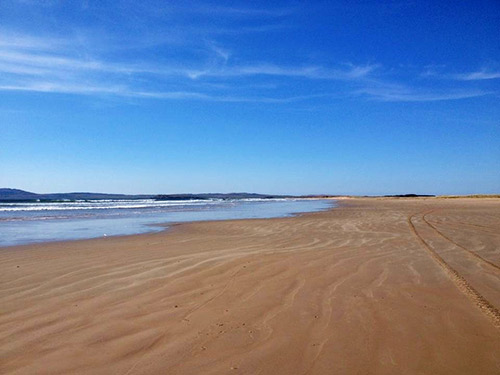 Interests
Whisky, wildlife, walking, cooking, design.
Who do you live with?
We have two children, Cameron 13 and Millie 8, (wait for it)….two labradors, Evie and Lloyd, two rabbits, Poppy and Daisy and the wee pony, Buster boy!….Oh and 65 chooks for the eggs for breakfast.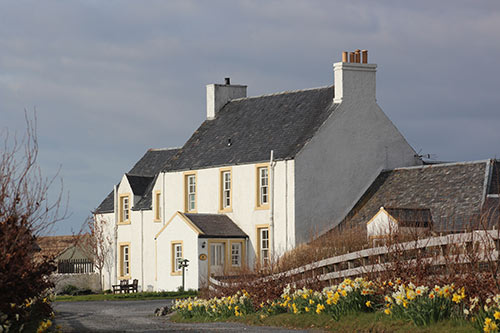 How long have you lived here?
Emma was born and brought up on the Isle of Islay, moved away for university, met Graeme and stayed on the mainland for 18 years before returning to Islay 3 years ago as a family. Graeme also hails from the "other" side of Islay down the West of the island.
Favourite beach
The Big Strand which is seven miles of pure beach and lies in front of our house……no matter what kind of mood you are in it blows away the cobwebs and leaves you feeling great.
Best walk
The walk to Soldiers Rock…its rugged and has every form of beauty in sea views, rolling hills, heathery colours, cliff faces and the most amazing rock formations coming out of the sea.
Most special time of year
November or March as both can be a wee bit wild and the waves and the sea is amazing….the beaches changes every day and then two minutes later the rainbows and sun is shining even better.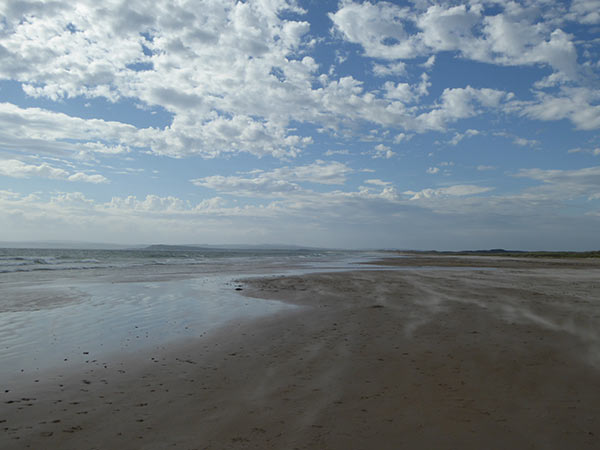 Things to do on Islay – the one thing that you recommend every tourist should do when visiting your area
The South Islay distilleries. In particular, Laphroaig and Lagavulin not just for the whisky but for the friendly guides and amazing service and the scenery on the way there and beyond is amazing with seal bay being fantastic.
Your best wildlife encounter
Regularly watching the dolphins play in the bays off Islay
Favourite road or drive
Our school run…..simple ten minute drive from the house with deer, pheasants, buzzards and distilleries, round church…..sea views…fishing boats going out for the day!
Most-loved view
From our house….sea, cliffs, hills and sunsets.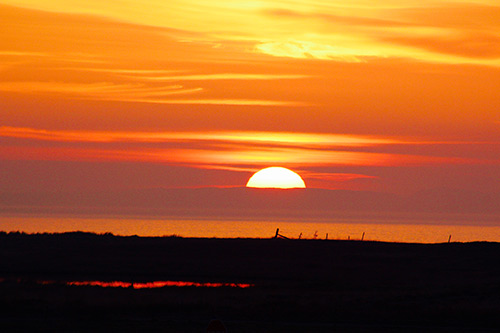 Favourite place to eat and/or drink
Seafood platters delivered to the house, lobster, crab, langoustines and scallops.
Find out more about Glenegedale and the Isle of Islay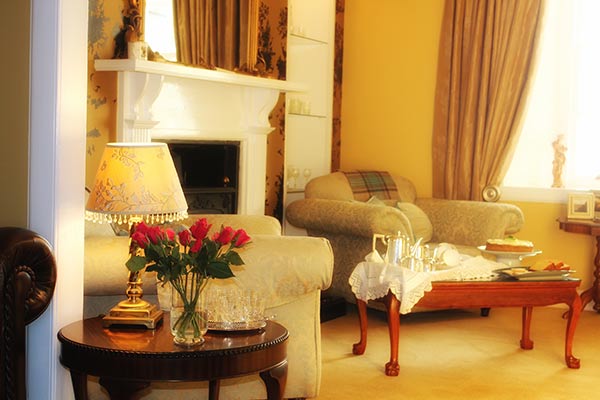 Photos: Emma Clark