I'm sure you saw the reports about the Isle of Skye being overrun with tourists.
"I am annoyed. You can tell I'm annoyed because my lips have gone all pursey, I'm eating chocolate buttons and I keep telling people how annoyed I am.
It all began last year when the Daily Mail and the BBC got their knickers in a twist. *Skye is full, FULL I TELL YOU. Evacuate! Evacuate!*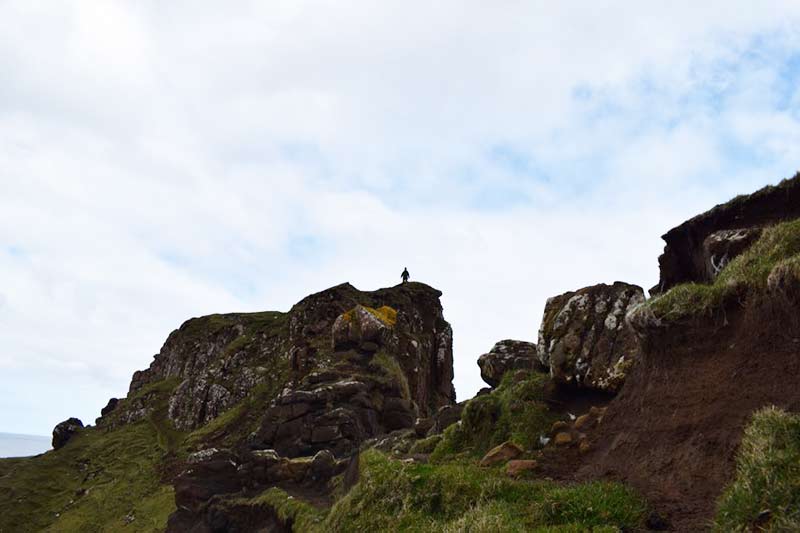 The above quote is from a blog post written by Katie who owns a hotel on the Isle of Skye. Understandably, she's a bit hacked off with the negative press that Skye has been receiving recently about the high number of visitors meaning there's nowhere to stay. The final straw which prompted Katie's blog post  was CNN featuring Skye as a place to avoid in 2018.
This kind of article can have a negative impact on the tourism trade and Katie told me that she and other B&Bs had received cancellations in response to the coverage. On the Isle of Skye last year, we chatted to the owner of the hotel we were staying in about the news story. He was also less than impressed because at the time this incorrect story was reported, they and other holiday accommodation providers on Skye had vacancies.
"Skye is bursting at the seams. So much so that Police Scotland has advised visitors to use "common sense" before travelling to the island for an overnight stay without booking accommodation.
They said people regularly arrived at the police station with nowhere to stay asking for advice, but unless they planned ahead they could end up spending the night in their car."
BBC website, 09 Aug 2017
When I read the report, it seemed to me that the real story was that the Skye Police aren't a tourist information service. If you're going to a tourist hotspot in high season, it's best to book your accommodation in advance. Common sense I would have thought but I guess a news item about not treating the local police as a travel agent, wouldn't have been so interesting as the one about Skye being overrun with tourists.
Anyway, check out Katie's funny and wise blog post over on the Taigh Ailean hotel website. I love Katie's writing, so I don't think you'll be disappointed.
Read Katie's post: In which I think about CNN/Skye is full and all that malarkey…
You might also like…