The one thing every tourist should do in Moray
Macallan Distillery is one of the best tourist attractions in Moray and definitely has to be on the list of must see places in Moray.
Your best wildlife encounter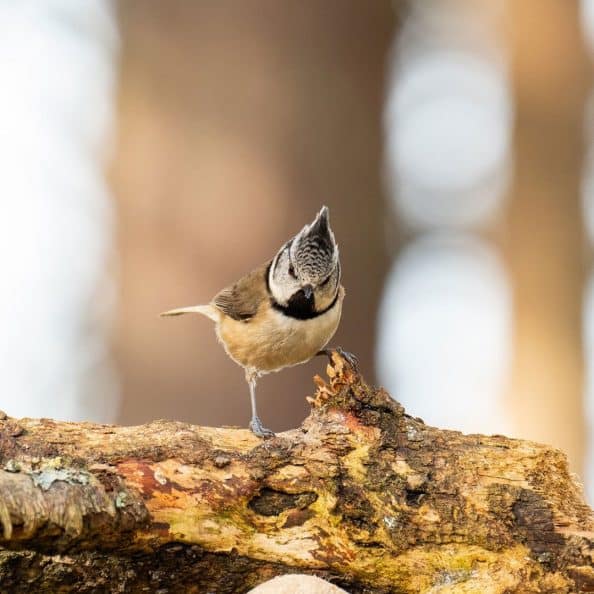 Findhorn Bay offers wildlife and nature enthusiasts a chance to see over 10.000 geese leave and depart the bay. This is a wonder of nature and also a treat for the eyes and ears.
Favourite road or drive
Forres – Grantown – Elgin is a great route to drive with plenty of locations to stop off and explore. Rest breaks can be taken at many of the small villages which offer homebakes and refreshments.
Most loved view
Califer Viewpoint is offers a great chance to see all the way across the Moray Firth. With panoramic views to the north, east and west on a clear day, the site is popular with locals and visitors also a great location for spotting the Northern Lights.
Favourite place to eat and drink in Moray
The Mosset Tavern in Forres is my favourite place to eat. My favourite main course is the cajun cream chicken. This hearty meal is full of flavour and comes with corn on the cob, fries and I wash it down with an ice cold pint of cola.
I am always made to feel welcome and the staff do whatever they can to make sure you have the best experience possible. This is a must visit restaurant on The Moray Coast.
Have you any tips for exploring the rest of the Highlands and Islands?
The North Coast 500 is special to me. I have driven on it for work and for pleasure. You can definitely get lost on here and that is not a bad thing.
When I go on the route I always start on the eastern side heading up the A9 stopping in Helmsdale, Brora which is usually a great excuse to buy an ice cream.
Wick, Thurso is full of history and it's worth visiting Thurso bay and Thurso beach. After you've finished exploring, Robin's fish and chip bar has plenty on the menu to satisfy any hunger.
RSPB Dunnet Head has one of the most spectacular seabird colonies. You can get close to and watch thousands of birds diving off the cliffs and into the water below at great speed.
Further west is my favourite beach in the whole world at Talmine bay in Melness. This beach is secluded and extremely remote. Perfect for some peace and quiet and the water is crystal clear.
As you drive further down the NC500 you will visit ancient towns and villages on the route but I always look forward to visiting the Bealach na Ba in Wester Ross. This a winding single track road with a viewpoint at the top situated at a height of 626 meters with some of the best views of the west coast of Scotland.
Holiday Scottish Highlands & Islands says…
We always love to hear ice cream recommendations. Moray isn't an area we know very well but John's suggestions make us want to explore it more. Thanks.
Find out more about Moray Nature
To see more of John's stunning Scottish Highlands nature and wildlife photography, visit  moraynature.com where you can also buy prints.
Photos © Moray Nature
Enjoyed this post?
Please share it with your friends using the social media sharing buttons on this page.
Want more local tips for things to do in Findhorn and Moray?
If you want more insider knowledge we have lots more locals and Scotland enthusiasts sharing their advice about things to do in Moray Speyside including: