About me
I live in Portree on the Isle of Skye with Blaze the Border Collie & Mouse the stray cat.
Interests
Hillwalking, climbing, photography and playing music.
How long have you lived on the Isle of Skye?
We have lived on Skye for a few years now. It was rather unintentional as we had planned to only stop over for a few weeks to do some of The Cuillin…but we're still here. Previously, we were in Braemar climbing in the Cairngorms.
Favourite beach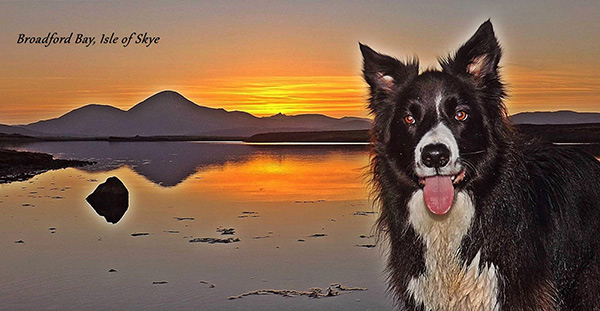 Our favourite beach sadly must be kept a closely guarded secret, as even at the height of tourist season, it is still undiscovered. However, another favourite is at Ashaig. You start the walk at the cemetery on the shoreline then walk 15 minutes along the coast towards the Skye Bridge and you will reach a small lagoon which is a magical location on a clear still day.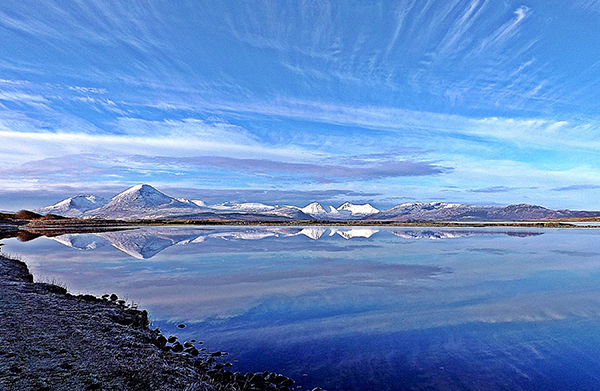 Best walk

I guess our favourite walk, rather than climb, has to be Ben Tianavaig.  The walk starts by parking in a layby at Camustianavaig, where if you're lucky you may see the otters. After a fairly steep start lasting only 10 minutes, you are on a gradual ridge, with gentle slopes to your left and plunging cliffs on your right.
Note :- If you have dogs, there are sheep here and it's known for both sheep…and dogs to go over the cliffs.  The path to the summit is well defined, and for most parts is a decent distance away from the cliff edge, but I would advise care on a very windy day.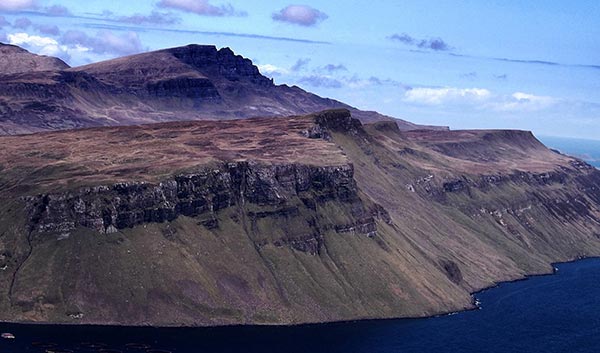 There is a sea eagle that often perches on the summit cairn here.  If the day is clear, upon reaching the summit, there are grand views all the way down into Portree, so have a camera with a good zoom if you can. There is also cracking views over to The Storr and Raasay and The Cuillin. The return route can be either the same was as you walked, or you can drop down from the summit towards Raasay where there are some fine wee pinnacles you can climb before reaching the machair and following the coastline back to your start point.
Most special time of year where you live
November through to April when the island reverts back to a peaceful and tranquil place.
Things to do on the Isle of Skye – the one thing that you recommend every tourist should do
There are many 'must see' places, but we would recommend doing one or two places properly such as walking the Quiraing or doing the Fairy Pool walk, but from Sligachan, rather than do a whistlestop tour trying to cram everything in from a layby.
Your best wildlife encounter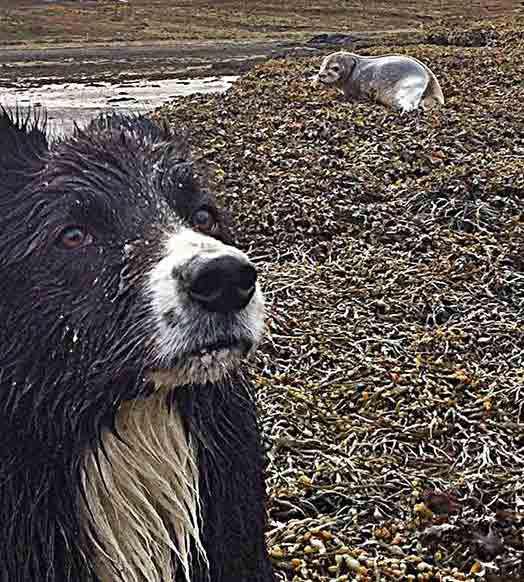 Seeing the eagles 'dancing' during mating season and the seal pups.
Favourite road or drive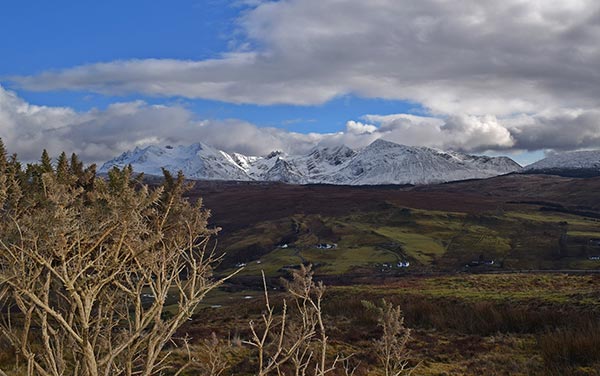 Struan to Sligachan road for 'That View' of The Cuillin.
Things to do on the Isle of Skye: Most loved view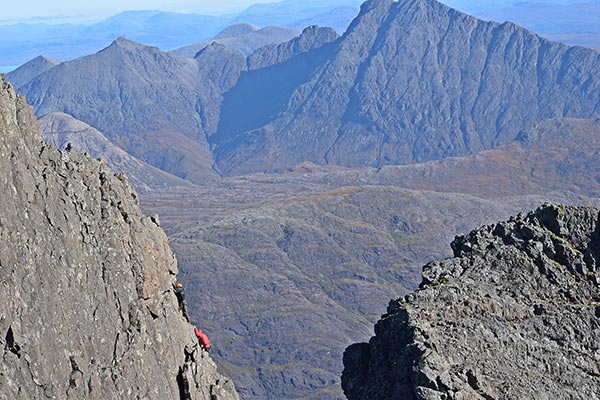 For us, it had to be from a place that we never thought we would be able to climb, the Inn Pin on Sgurr Dearg. Terrifying for me, yet WOW…the feeling when you have achieved it…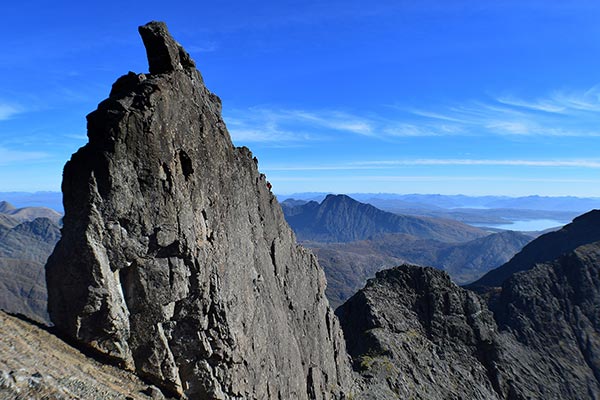 Favourite place to eat and drink
Truth be told, at home.  Stick on some rice, veg and stock. Then pop down to the beach, collect a bag full of mussels…Paella for dinner. Yum. Followed by a wee dram in one of the many dog friendly pubs we have here on Skye.
Holiday Scottish Highlands & Islands says…
Thanks to Steve for these fantastic ideas of things to do on the Isle of Skye, although not even that view will entice me to climb Inn Pin even if I was fit enough! We don't blame you for not sharing your favourite beach but Ashaig looks a fantastic alternative in that photo. Katie from Taigh Ailean kept her favourite Skye beach secret too when she shared her things to do on Skye.
Find out more about Steve and Blaze
You can follow Blaze on Twitter and also check out their blog, The Adventures and Misadventures of Blaze the Border Collie, where you can also get a copy of the Isle of Skye Mountain Rescue calendar, featuring Blaze in various iconic Scottish locations. Proceeds from sales of the calendar go to the Isle of Skye Mountain Rescue Team.
Plan a trip to the Isle of Skye
Ordnance Survey maps with free mobile download – various combinations available for the Isle of Skye from Ordnance Survey and Amazon