Catherine Gemmell lives in Edinburgh but is lucky enough to travel all across Scotland with her role at the Marine Conservation Society (MCS). Catherine tells us about her favourite beaches in Scotland and what it was like when some school children visited a beach for the first time. There are also lots of ideas for how we can get involved in protecting these special places.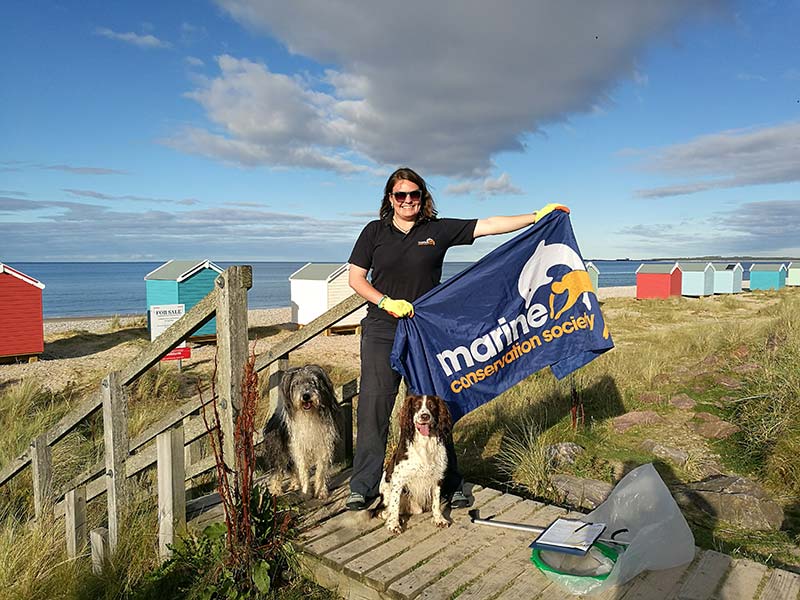 About me
As the Marine Conservation Society's Scotland Conservation Officer, my work can cover many different projects from education and public engagement to campaigns and policy. Over the past three years I have mainly been focusing on the promotion of our beach cleaning and litter surveying project, Beachwatch, and it has been fantastic to see Scotland's enthusiastic response from the public to parliament.
I started off as a Sea Champion Volunteer with MCS and can't believe where I am now – working with such amazing people, organizations and other volunteers and to see what Scotland has achieved for its marine environment over the last few years. If anyone is thinking about getting involved with marine conservation please do and now is the time to do it! Our seas need you and together we can make a difference for Scotland's incredible marine environment.
Interests
I love the coast ( if the job had not already given that away!) and love walking on the beach, snorkelling and diving when the opportunity is there! I also love to read and can never turn down a pub quiz with friends.
I live with my partner, John, and we dream of the day we have a beach cleaning puppy to come with us on our coastal adventures!
How long have you lived here?
I have lived in Edinburgh for nearly 3 years as I moved here to begin my job at MCS and very quickly fell in love with the city. I have also had the joy of living in Stirling, Dorset and Aberdeen through various jobs and my time at University. Originally I come from Forres in Moray to which I still regularly travel north to visit family and friends.
Favourite beach
For me this is such a difficult question!! My answers would probably change each day you asked me but if I have to choose…. I love Findhorn beach in Moray. It's my home beach and there are so many memories of walks, pebble throwing, swimming, friends and family. The new beach huts have added a lovely splash of colour against the dunes and the boats in the safe harbour next to the village always look stunning. The seals you can see and hear across the bay always make me smile and I always keep my eyes out to the horizon to see if I can spot any old friends from my Bottlenose Dolphin volunteering time at Speybay.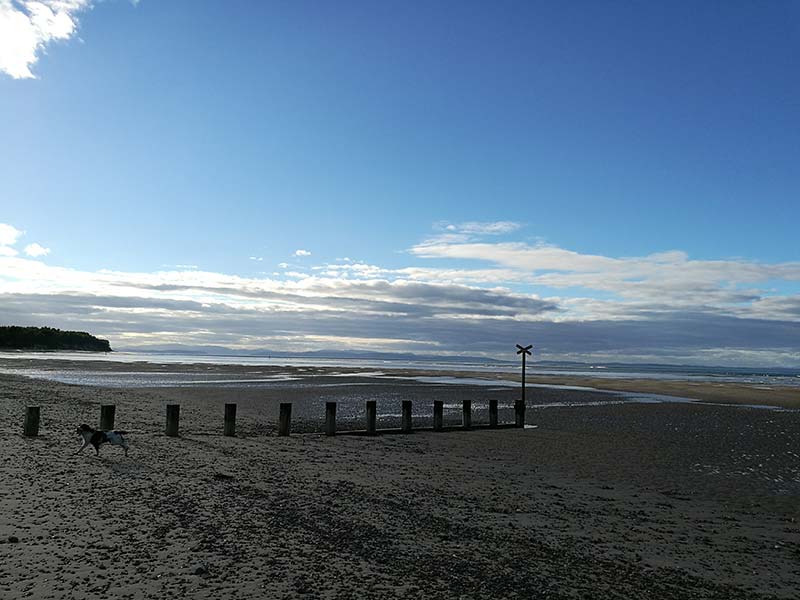 Together with my passion and my job there is so much we can all do to help protect the marine environment and all of our favourite beaches and creatures that call Scotland's seas home. Over the past year the issue of Ocean Plastics has sky rocketed up everyone's agenda from the media, to parliament to the public. It can sometimes feel overwhelming to battle such an issue. Every single tide can bring in more plastic, more litter and I know it could be so easy to just give up. However I am a huge supporter of the Ocean Optimism movement where we need to keep ourselves optimistic and remind ourselves of the amazing things people and communities around the world are doing to help protect the oceans.
Last week I had the privilege of taking pupils to the beach for the very first time – it was incredible to hear their reactions to the feeling of sand and the fact that the waves just never stopped! Instead of then being sad that there was litter on the beach they decided to spend the majority of their day picking it up as they knew even if they picked up one item, it was one less item that could hurt a sea creature.
This is the kind of Ocean Optimism I would love everyone to have and it helps inspire me to keep going. As well as picking up the litter with the children we also filled in MCS Beachwatch survey forms so we could gather important data to share with the Government on what we were finding. This is part of a project MCS has been running for 25 years and has helped provide evidence for the 5p carrier bag charges and securing a Marine Litter Strategy for Scotland.  It also highlighted the need for Scotland to commit to a Deposit Return System for drinks containers last September and even this year supporting the call for a ban on plastic cotton bud stems!
There is something we can all do to stop the plastic tide – take part in a beach clean whether it is just picking up three items, a two minute beach clean or if you have time to do that all important survey we can stop these litter items entering the ocean at source.
If we all share the same Ocean Optimism these children had for the first time seeing the beach then I know we can all make a difference.
Best walk
One of my favourite walks is Hopeman Beach in Moray as there is some excellent rockpools and I feel a good walk is always made into an excellent walk when you can do a spot of rockpooling and take a look through the window into the fascinating world below!
The one thing that every tourist should do
Wherever you are – always try and head to the coast – whether you are in the Highlands, the Forth, the Hebrides or the Isles Scotland boasts some of the best coast in the world and when you are there always leave it as you found it – or if you can even better!
Your best wildlife encounter
I was extremely lucky to be snorkelling in the Hebrides and see the second largest fish in the sea swim past – a Basking Shark! These creatures are just incredible and we are so lucky to have them visiting our waters. If you are ever at the coast and see one of these amazing creatures please do report them online to MCS – we also look out for jellyfish and Leatherback Turtles so we can find out more about where they go and what we need to do to protect them while they are here.
Favourite place to eat and drink
Wherever you are out eating if you decide to taste the seafood on offer I would encourage you to use the MCS Good Fish Guide which lets you know which fish to avoid when eating out due to their sustainability. If they are rated a 1 or a 2 they will be in the Green category meaning the stocks are doing well, if they are a 3 or a 4 it is recommended you only eat occasionally as they are in the Amber section and finally if they are rated a 5 or a 6 then they are listed as red and are on the fish to avoid list. You can download the guide as an app on your phone or you can look it up on our website. We also have Pocket Good Fish Guides which we can send out to you if you are interested!
Holiday Scottish Highlands & Islands says…
We really enjoyed reading about the progress that's been made in the protection of our seas. "Ocean Optimism" is a great movement. The encounter with a basking shark sounds incredible. They are magnificent creatures and Ian also mentioned them in his local tips about things to do in Tiree.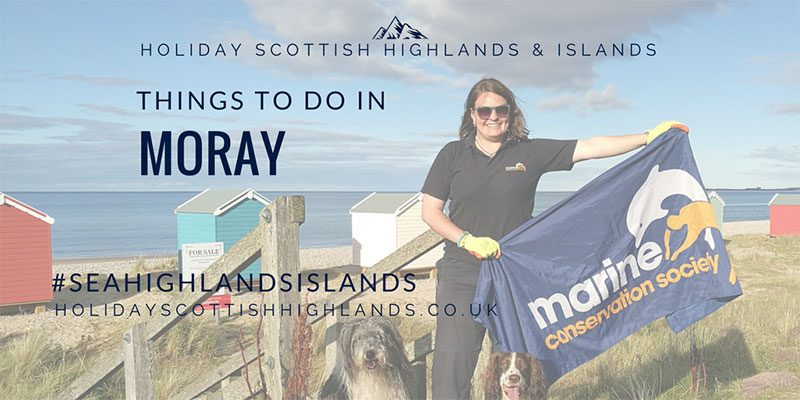 Find out more about the Marine Conservation Society
www.mcsuk.org
Twitter: @mcsuk @cathgem2000
https://www.mcsuk.org/goodfishguide/search
Find out more about #SeaHighlandsIslands
Read the other posts in our #SeaHighlandsIslands series:
See all posts in #SeaHighlandsIslands