Claire Owen lives in Inverness with her partner and their two dogs. She is the Marketing Assistant for Highland Lassie Island Cruises, a floating hotel based on the Caledonian Canal at Dochgarroch and soon to offer cruises around the Scottish West Coast and Inner Hebrides in summer 2022. In her spare time she enjoys socialising with friends and family, travelling and food. Claire shares her favourites things to do near Loch Ness and Inverness.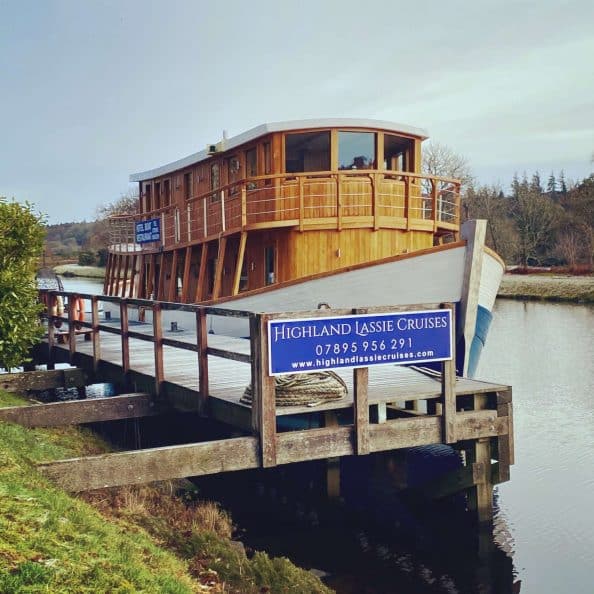 How long have you lived in Inverness?
I am born and bred in Inverness and only left when I moved to Edinburgh for 4 years for university.
Favourite beach near Loch Ness
Dores beach of course! At the most northern point of Loch Ness, it provides magnificent views and stunning sunsets up the Great Glen. We are lucky to have it on our door step!
Best walk
My favourite walk is along the Caledonian Canal. Starting at the Tomnahurich Swing Bridge in Inverness. The walk takes you right along the canal and during the summer, you are passed by a vast variety of sail boats, yachts and cruisers. Once I get to Dochgarroch, I like to stop at Highland Lassie and refuel with a bite to eat before heading back to Inverness.
Most special time of year
This is a difficult one as each season brings something special to the Highlands but for me it would be the summer. We are lucky to have a lot of open spaces, picturesque walks and access to water sports and a little sun and Scottish 'heat' doesn't go amiss when enjoying these.
The one thing every tourist should do near Loch Ness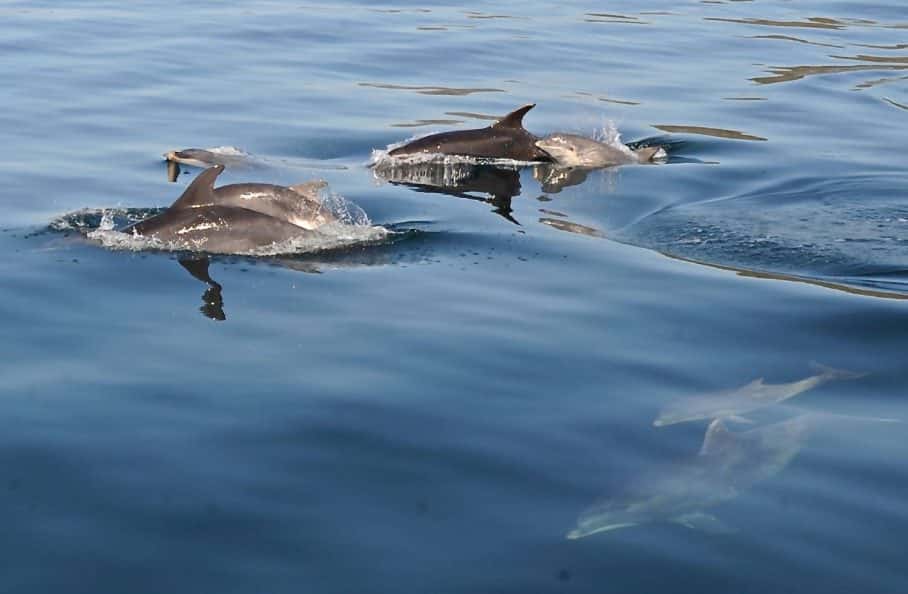 Take a boat trip with Dolphin Spirit Inverness Cruises. Al local guide takes you on a tour of the Inner Moray Firth coastline in the hope of seeing dolphins, otters, seals and other sea life in their natural habitat. The tour provides a great view of the Kessock Bridge and the rugged coast line.
Your best wildlife encounter
Seeing a pair of common mergansers holidaying on the Caledonian canal at Dochgarroch, which is right next to their normal habitat the River Ness.
Things to do near Loch Ness – Favourite road
The A82, from Inverness to Drumnadrochit is a short scenic drive along Loch Ness. In autumn when the leaves have fallen from the trees you get spectacular views of the Loch and Urquhart Castle. There are also various laybys along the road where you can stop to take in the scenery and snap a few pics.
Most loved view
Ord Hill is a short forest walk in the Black Isle, leading to a spectacular view through a clearing in the trees overlooking the Moray Firth, Kessock Bridge and Inverness.
Favourite place to eat and drink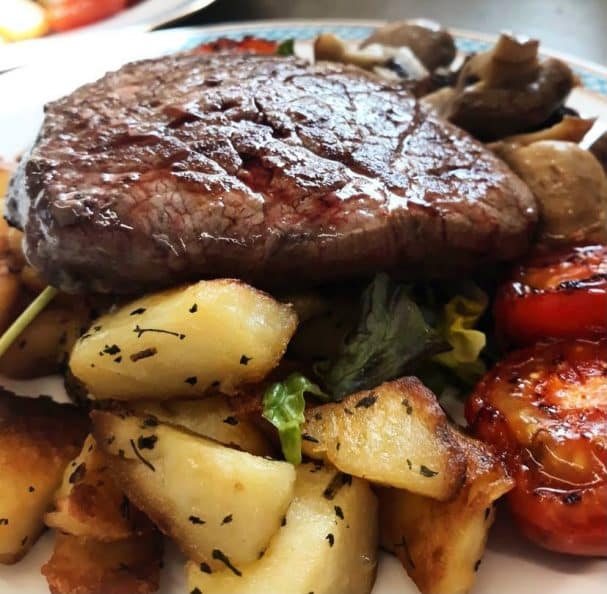 Oakwood Restaurant aboard Highland Lassie! Dining onboard at the Captain's Table is a truly unique experience. They offer a brilliant variety of Scottish meals prepared with the best of local ingredients. All enjoyed surrounded by the scenic views of the Caledonian canal.
Holiday Scottish Highlands & Islands says…
Thanks, Claire, for some great tips for things to do near Loch Ness. I'll make sure we stop at Dores beach next time we're passing there. The view from Ord Hill sounds worth the walk too.
Find out more about Highland Lassie
If you want to know more about the Highland Lassie floating hotel, check out their website.
Want more local tips for things to do near Loch Ness?
Where will you stay?