Sorcha Cantwell is the inspirational woman behind the Scottish Coastal Clean-up Project. Sorcha lives in Largs, North Ayrshire and can often be found somewhere on a beach in Scotland collecting rubbish. In the second of our series of #SeaHighlandsIslands posts about the coast and seas of the Scottish Highlands and Islands, Sorcha tells us more about her amazing project and things to do in the northern Highlands.
About me
I think my main interests in life are all things marine and how they work. From plankton to whales, barnacles to giant squid, I have been on and in the sea since I was able to walk. I live with my neurotic Maine Coon cat Odin, a constantly changing number of fish tanks, a colony of ants and a rather moth eaten pot plant called Henry.
I have many jobs, some permanent and some voluntary. I work primarily for a communications company to give me the money to do everything else, like being a voluntary marine mammal medics for BDMLR and doing sampling work for the Scottish Marine Animal Stranding Scheme.
In August 2017 I set up the Scottish Coastal Clean-up Project, a one-woman journey to raise awareness of the damage caused by marine plastic pollution, show that everyone can make a difference against a huge problem and encourage others to take action themselves.
Gruinard Bay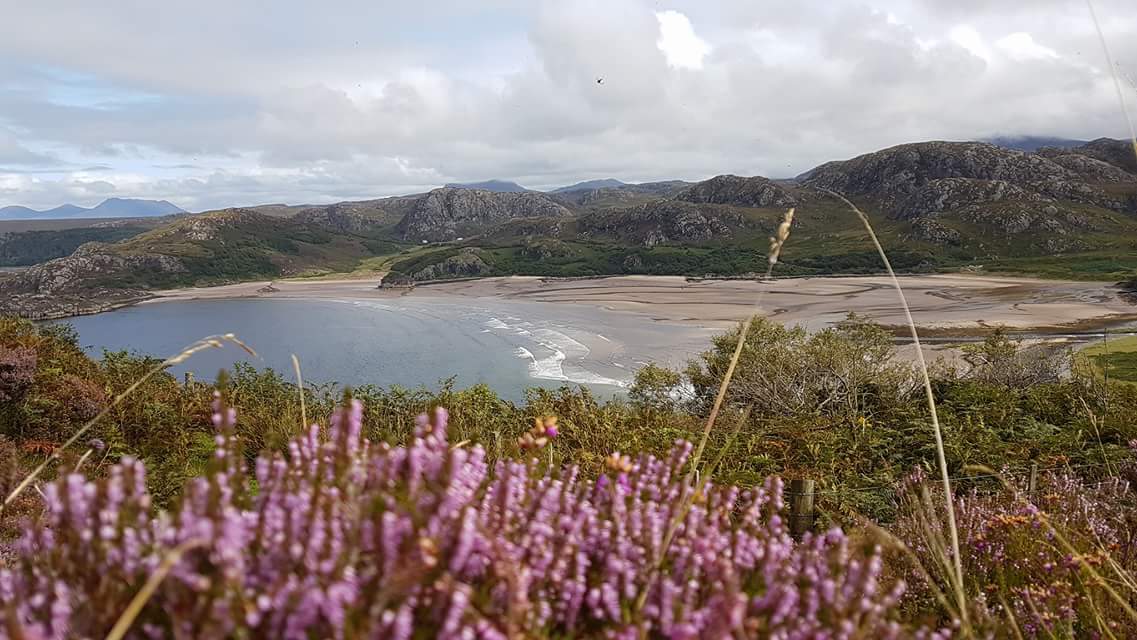 How long have you lived here?
I've lived on the same 10 mile stretch of coastline my whole life!
Favourite beach
I think my favourite beach so far would have to be Oldshoremore tucked away on the North West coast. It is an absolutely spectacular beach, on my first beach cleaning journey, the day I was at Oldshoremore was a glorious day, the sun was splitting the sky and the sea was a stunning blue. It rivalled any beach I had seen anywhere in the world.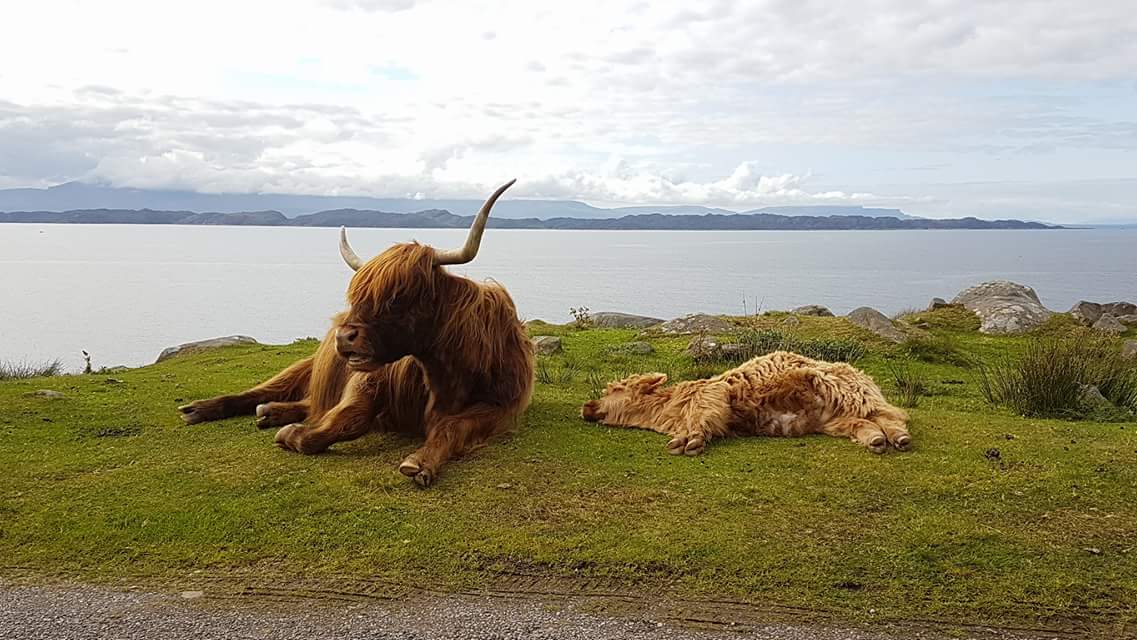 Marine environment issues
One very evident marine environmental issue that not only affects Scotland but every coast worldwide is marine plastic pollution. With over 8,000,000 tons of plastic finding their way into the sea every year our coastlines and seas are under constant attack. Injuring wildlife, damaging habitats and slowly seeping into the food chain. We can all make a difference by making sure we reduce single use plastics, recycle when we can, and when visiting anywhere take a reusable bag with you and take away even a few pieces of plastic from the environment. Every little bit helps!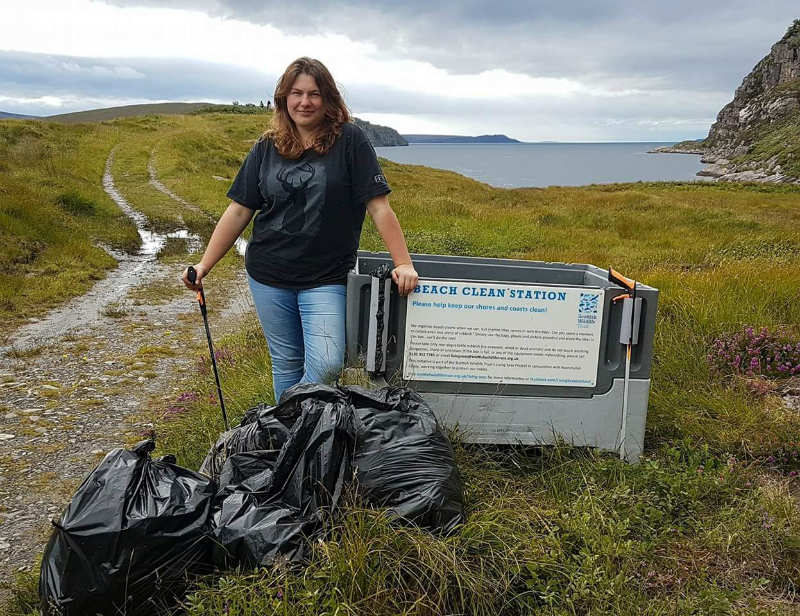 Most special time of year where you live and why
I would have to say autumn is a very special time of year where I live, the stunning colours of the turning leaves and all the birds and animals getting themselves ready for winter coming in. The air smells crisp and fresh with the impending winter but there is still some heat in the sun and the nights have not yet fully drawn in.
The one thing that you recommend every tourist should do
Take the ferry over to the Isle Of Arran, it is absolutely stunning both in scenery and wildlife with fantastic walking opportunities, beautiful beaches and a plethora of places to visit with whisky, cheese and history. Late in the year you may be lucky enough to catch the red deer rutting.
Your best wildlife encounter
My best wildlife encounter (so far) has to be watching bottlenose dolphin catching salmon literally 20ft from shore at Chanonry Point on the east coast. If you get your timing right they put on an amazing natural display of acrobatics and teamwork hunting for their food.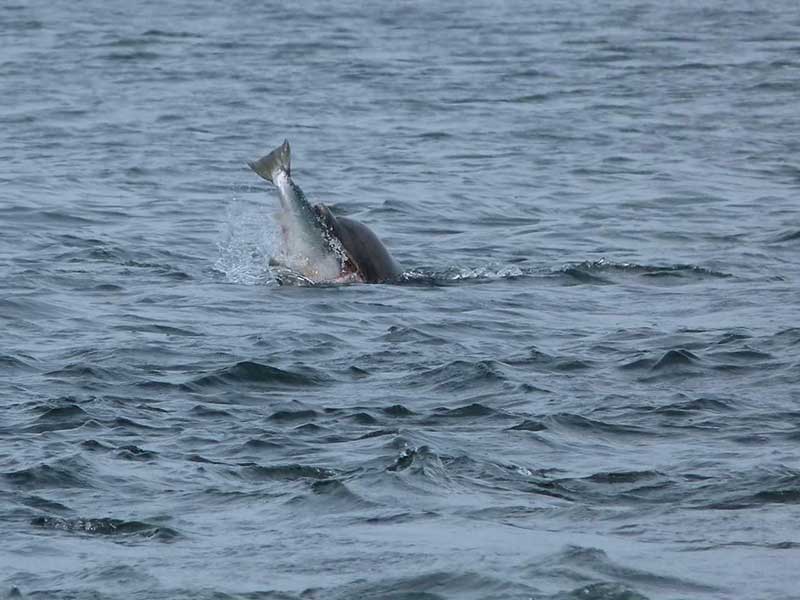 Favourite road
I think my favourite drive is….. Well… It's hard to pick just one place but the road between Durness, travelling down the west coast towards Achmelvich has to be the most breathtaking journey. Coming around corners with views opening up in front of you that I can't even begin to describe. The scale and beauty of the landscape is phenomenal.
Most loved view
My favourite view is from sitting at the rocks on the left hand side of Achmelvich beach, looking across the white sand and blue sea at seals playing in the water. One of the most peaceful and beautiful places I have ever camped. I will return many more times.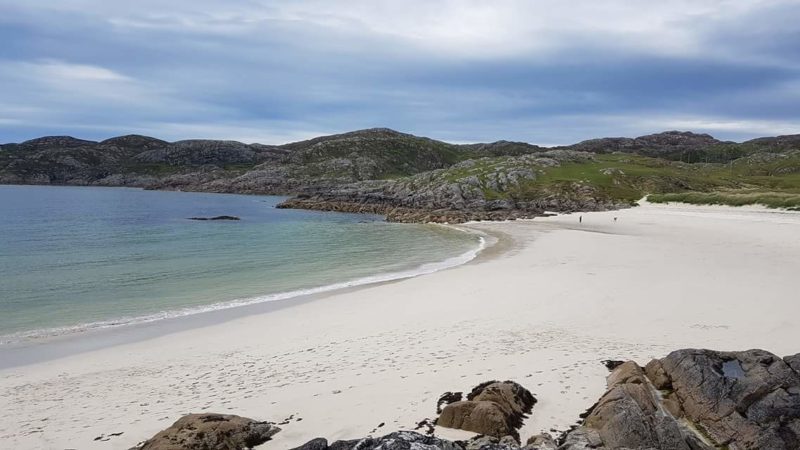 Any other tips?
I think it is very important to remember that wildlife is exactly that, wild. It should be watched and appreciated from a respectful distance and when you can, seek out local trips to get a safe closer encounter of the wild kind. A lot of damage can be done to wild animals' health and wellbeing due to too much disturbance by humans, so make sure to respect their boundaries. In return you will get a much better view of how they truly behave.
On the west coast I highly recommend taking a whale watching boat trip or a trip out to see white tailed eagles. Possibly the most majestic bird there is.
Make sure to either take trash home with you or dispose of it in a bin, recycling centre and help to keep Scotland as beautiful as it is.
Holiday Scottish Highlands & Islands says…
We want to congratulate Sorcha for this amazing achievement in terms of the amount of rubbish she has removed from Scotland's beaches and for raising awareness of the issue of marine plastic pollution. Thanks also for some great tips. It's interesting to see that Achmelvich has been recommended by several people in their Local Tips. We also love watching the dolphins at Chanonry Point.
Find out more about the Scottish Coastal Cleanup Project
You can support Sorcha by following her on Twitter and Facebook.
Find out more about #SeaHighlandsIslands
Read the other posts in our #SeaHighlandsIslands series:
See all posts in #SeaHighlandsIslands
Your #SeaHighlandsIslands
We hope you enjoyed the first post in our #SeaHighlandsIslands series. We'd also love to hear your stories too. Use the hashtag to share your favourite beaches and places to swim, amazing wildlife encounters, boat trips, etc.
There are lots more interesting things to come. So, if you love the coast and beaches of the Scottish Highlands and Islands as much as we do, sign up for our emails below so you don't miss anything.
Enjoyed this post? Please share it with your friends.
Use the share buttons around the page.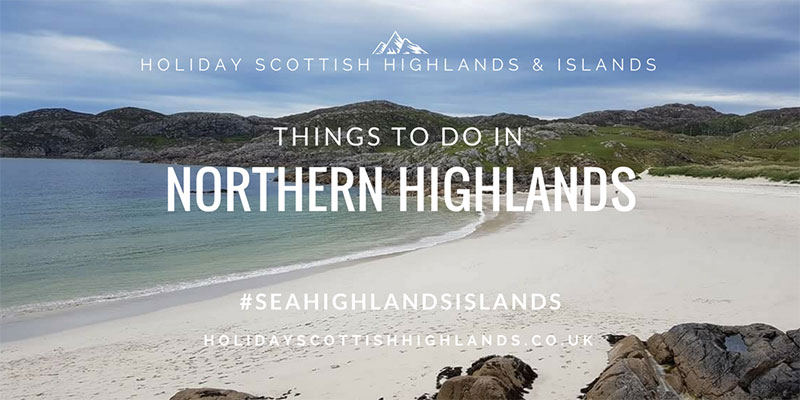 Photos © Sorcha Cantwell