Katrina Stewart lives in the north-east of Scotland but whenever she has time, she packs up her photography gear and heads north in her camper van to explore the beautiful Scottish Highlands. Katrina shares her favourite things to see in northern Scotland and some beautiful images of the Cairngorms and Sutherland on the west coast of Scotland.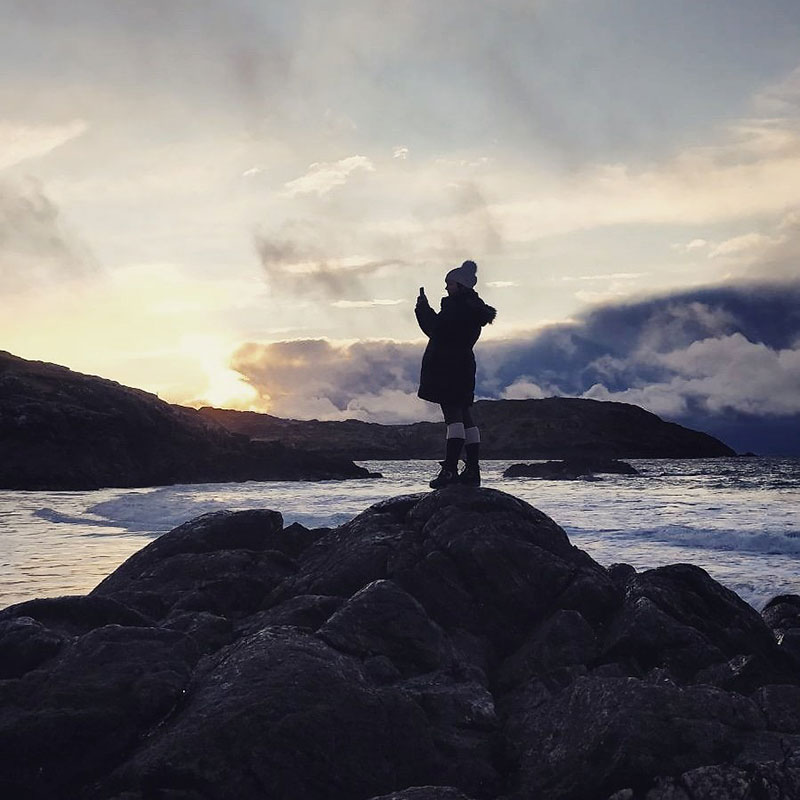 Who do you live with?
I live just outside Aberdeen with my husband and two kids. I do a bit of freelance work with companies on improving their social media presence and whenever time allows, the family and I head off in our camper van to explore as much of Scotland as we can. For me that always involves lugging around my camera and trying to capture all the incredible beauty we see and share it with those not lucky enough to call this place home.
How long have you lived here?
I've largely lived in the NE of Scotland most of my life except for a 5 year stint in Edinburgh. My heart definitely belongs in the Highlands though and we try and spend as much time as possible in the Cairngorms or over on the West Coast.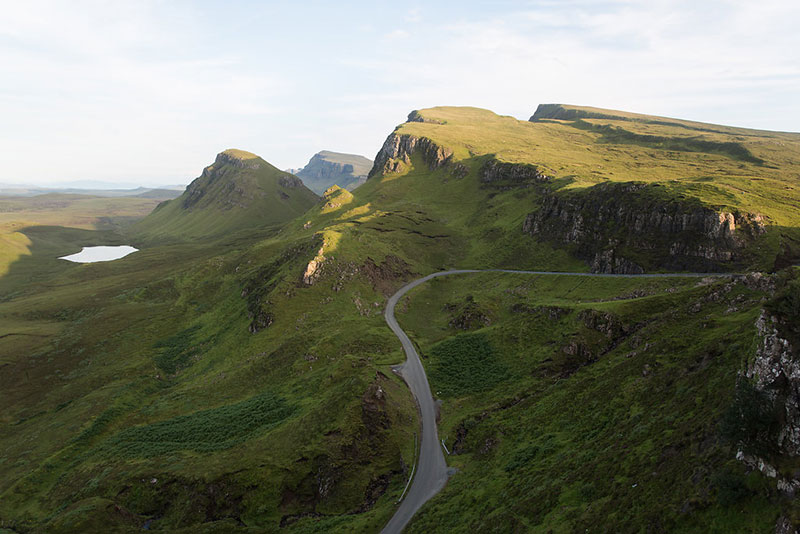 Favourite beach
There are so many to choose from. The Western Isles has some of the most stunning beaches around but I have a big soft spot for Achmelvich Beach in the Northwest Highlands, near Lochinver. We came across it by chance several years ago and it was like discovering a little piece of heaven. It's a haven for water sports in summer but in winter it's just as good for different reasons – a refreshing walk and sunset and wildlife watching.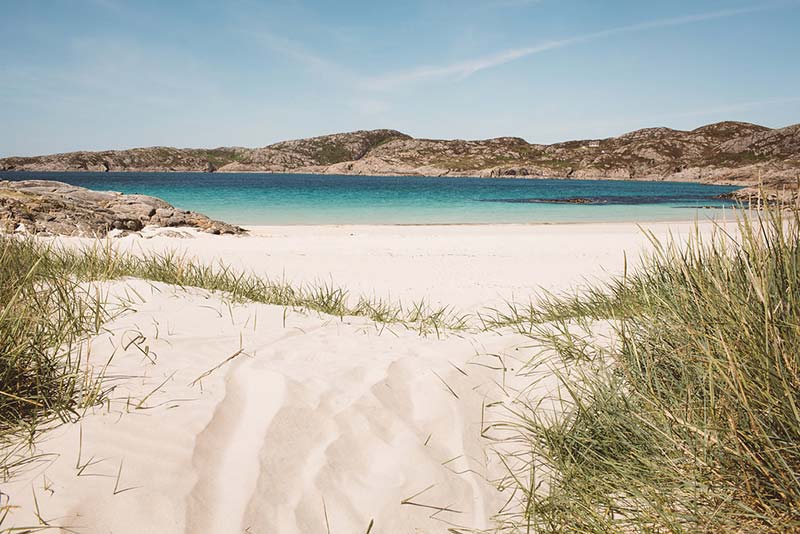 Best walk
Stac Pollaidh in the north-west Highlands. Again it's hard to choose but this one definitely gives you the most bang for your buck. At only 612m it doesn't have the height of our famous munros but a 1-2 hr steepish walk takes you to some of the best panoramic views possible in the Highlands – Suilven, the Summer Isles, Achiltilbuie and beyond. It's really quite breathtaking.
Last year we took our campervan up, slept a few hours and got up through the night to climb it and take in the summer solstice from the top. We had the whole place to ourselves as we enjoyed a cup of tea and magnificent views at the top. Well worth doing.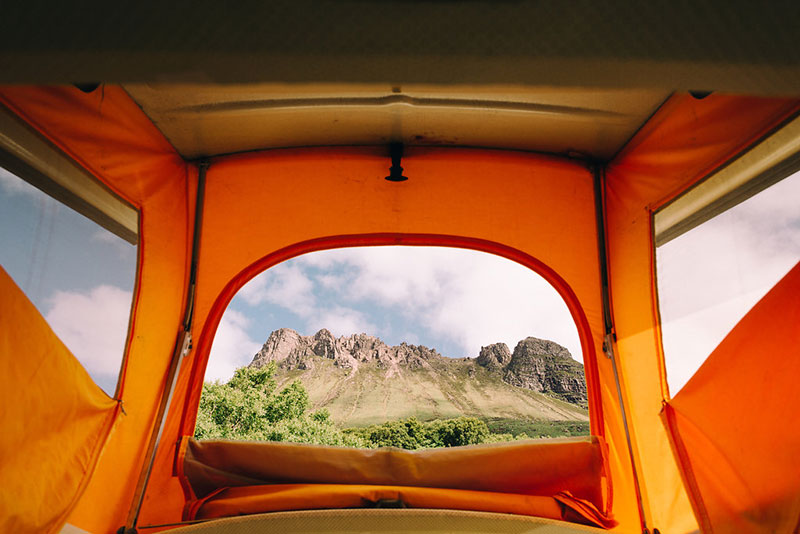 Most special time of year
I love the cusp between autumn and winter. A lot of people seem to dread the winter but since discovering photography my appreciation for it has only increased. Yes, the days are much shorter but the light is softer, the colours deeper and I find the sunrises and sunsets to be more spectacular. Storms are often followed by incredible light, fleeting and shard like over the landscape and when the snow comes, it transforms everything.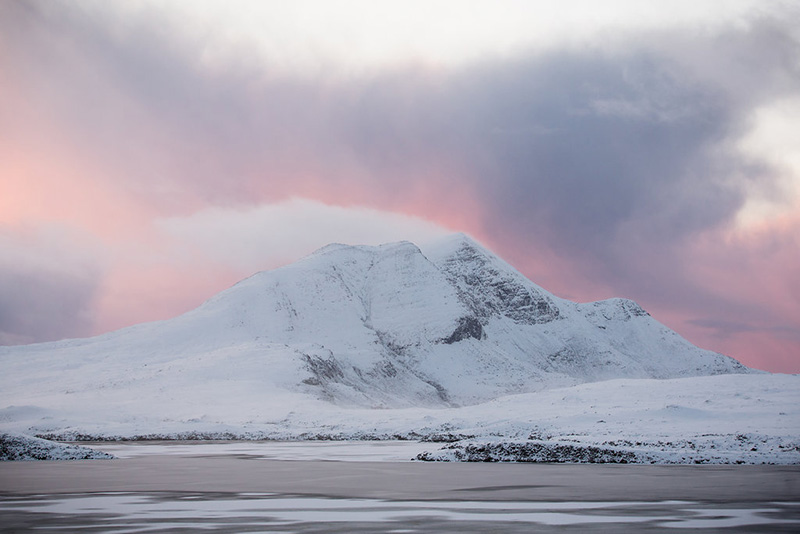 Things to see in northern Scotland – The one thing every tourist should do
There is so much to see and do here it's impossible to limit it to one trip. I'd recommend basing yourself on the west coast somewhere where you can do some island hopping as well. Get out in the countryside.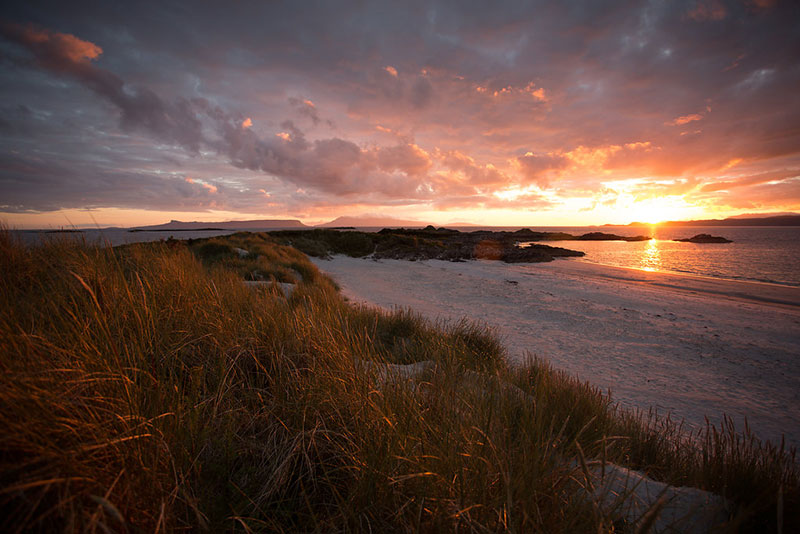 Your best wildlife encounter
We are lucky enough to have an abundance of wildlife visiting us in our garden. Roe deer, foxes, red squirrels and owls. One of our favourite family encounters though was when we visited the Cairngorm Reindeer Centre just outside Aviemore. A guided mountain trip with an experienced reindeer herder to visit and feed some of their free range reindeer who were as endearing and friendly as they are in any Christmas story captivated our whole family. Our children loved their soft noses and we were just as excited as them to be up close to such beautiful animals.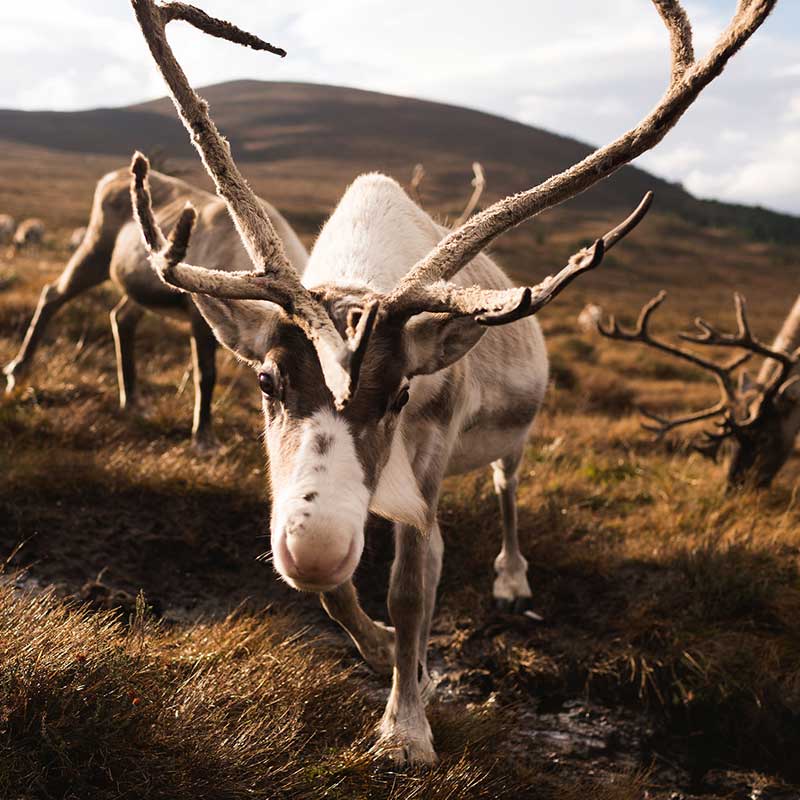 Read: Local tips: Things to do in Aviemore, Scotland – Andi, Cairngorm Reindeer Centre
Favourite road or drive and why
Can't choose so I'll have to give you two. The Snow Roads route from Blairgowrie to Grantown on Spey has always been a favourite. Traversing over the highest public road in Britain through the Cairngorms, the route has many scenic stopping points and places of interest. The scenery varies wildly from season to season. Luminous greens in summer, purple heather carpets the hills through late summer and then Autumn brings a burnt auburn colour to the landscape. In winter, the hills are always tinged with snow and sometimes the whole landscape becomes a blank white canvas.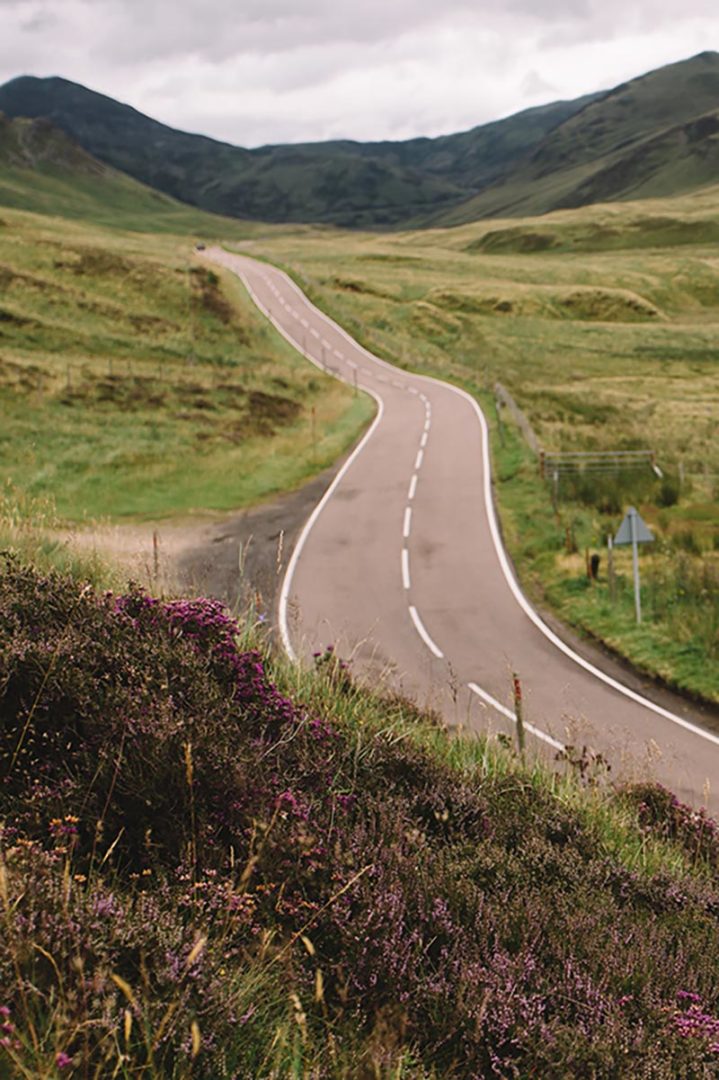 The other route I love is part of the North Coast 500 (NC500), the section from Ullapool to Lochinver. The main A835/A837 route is incredible and takes in some beautiful sights but we prefer veering off the A835 and taking the old single track road to Lochinver. Driving along the banks of Loch Lurgainn, you pass some beautiful mountain scenery including Stac Pollaidh. Further along the route you are treated to fine views of the iconic Suilven and other inland mountains and I'd recommend exploring further than Lochinver to the beautiful beaches of Achmelvich and Clachtoll.
Holiday Scottish Highlands & Islands says…
Thanks, Katrina, for making us jealous with your wonderful photos and local tips for things to see in northern Scotland. We've had the pleasure of visiting Achmelvich and Clachtoll beaches and agree they are fantastic.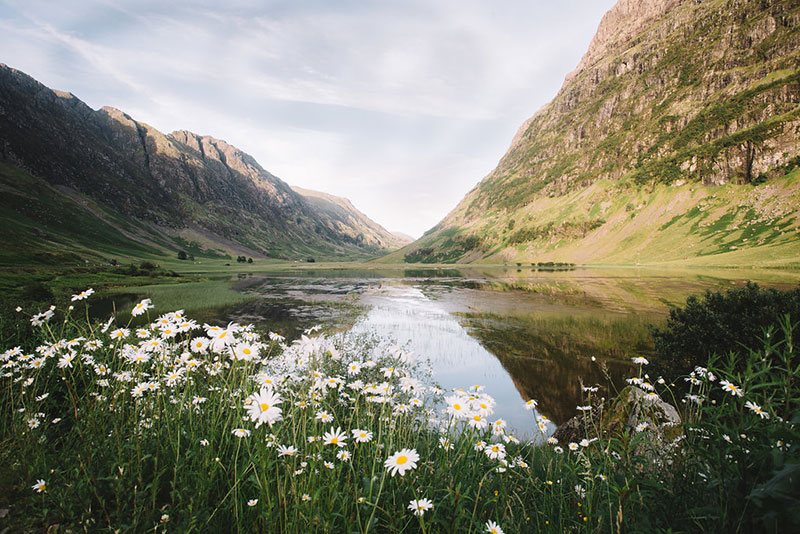 Find out more about Katrina Stewart
www.katrinastewart.com
Instagram: https://www.instagram.com/katstewart01/
Photos: © Katrina Stewart