Jamie McGowan moved to Harris in 2009 and has made the island his home He and his partner run Essence of Harris, a luxury candle and home fragrance business. Jamie shares his things to do on the Isle of Harris.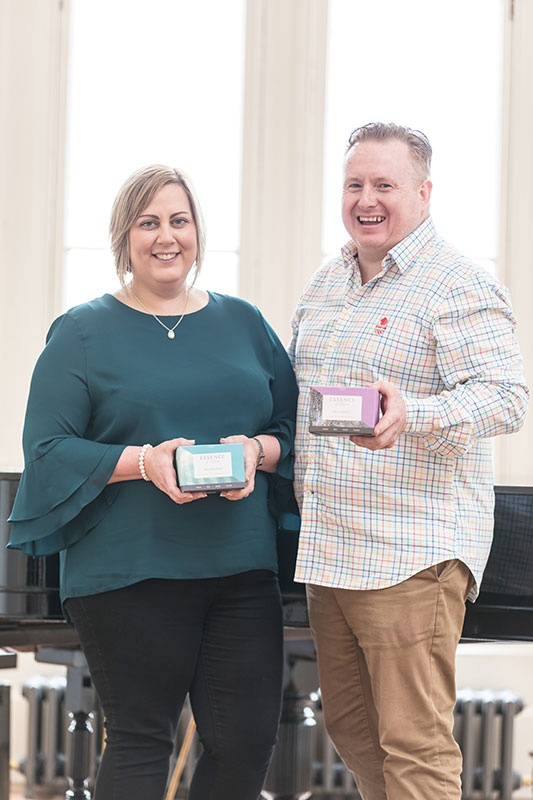 About me
Hello! My name is Jamie McGowan, and I am a resident here on the Isle of Harris. The Outer Hebrides are known worldwide for their strong sense of tradition, rich weaving history and pristine stretches of stunning (but very cold!) sandy beaches.
Settling in a place like Harris, where you are surrounded by such raw natural beauty, really stirs up your creative side and it gave myself and my partner Deenie the inspiration to start our own business. So, in 2015 we established Essence of Harris (formerly Buth Bheag Candle Co), the original candle and home fragrance company on the Western Isles.
Initially, we were pouring around 12 candles a day on our kitchen table for a small following of island locals. However, in the last two and a half years, the brand has grown to meet the demands of our two retail outlets (one in Tarbert and one in Inverness Airport Departures Lounge), our 50+ independent stockists throughout the UK and Ireland, and our online shop.
We have been on an incredible journey, and couldn't be more grateful for everyone that believed in us from the start.
We have always placed a strong emphasis on giving customers that added 'personal touch'. Due to this, our products are all hand-poured, using natural soy wax, by a dedicated team of locals. We want to showcase just how wonderful our island home is through our range, creating products which are natural, local and affordable.
Building a business on Harris has been so rewarding, and we hope we have shown the younger generation of islanders that you don't need to move off-island to build a career, and a future.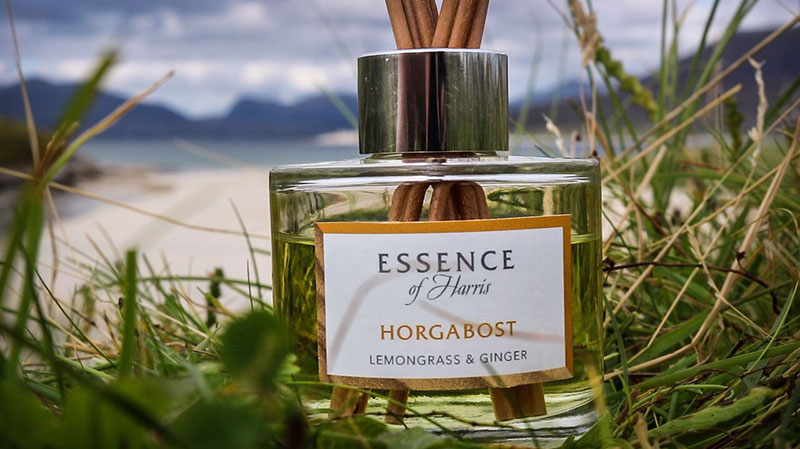 Where do you live?
I am originally from Glasgow, but moved over to the island in 2009 to manage the local hotel. Before I moved to the island, I lived overseas in Asia and the Middle East, so I saw my fair share of beautiful beaches and landscapes. However, Harris is so much more than the beautiful scenery; there is a certain magic and charm to the island which I've never found anywhere else.
I know quite a few people who have come here for a holiday, and have ended up settling here – it's hard not to be sucked in by the easygoing nature of island life!
When I met my partner Deenie, a local 'Hearach', here on Harris I knew my move would be permanent. We had our wonderful son Aaron in 2015, and I couldn't think of a more idyllic setting to raise a family than the Outer Hebrides.
Things to do on the Isle of Harris – Favourite beach
My favourite beach on the whole island is Huisinis. A long winding road leads you out of our village, Bunavoneader, along past Amhuinnsuidhe Castle, and out to the coast.
As you continue to make your way down the road, remember to watch out for the wildlife – I have spotted eagles, stags and other birds of prey as I've driven along that road. You're suddenly met with a small stretch of white sand, with blue/green water lapping the shoreline, this is Huisinis. With resident Highland Coos wandering over the grassy hilltop beside the beach, it provides the ideal setting for a day out with the family. Aaron brings his bucket, spade, diggers (and anything else he can fit in the car), along and we spend hours playing away on the secluded beach – usually not seeing a single other person the whole time.
It was also Huisinis where the Essence of Harris seed was sown; Deenie and I went for walk one quiet Sunday afternoon, and ended up discussing starting a business here on Harris – and the rest is history!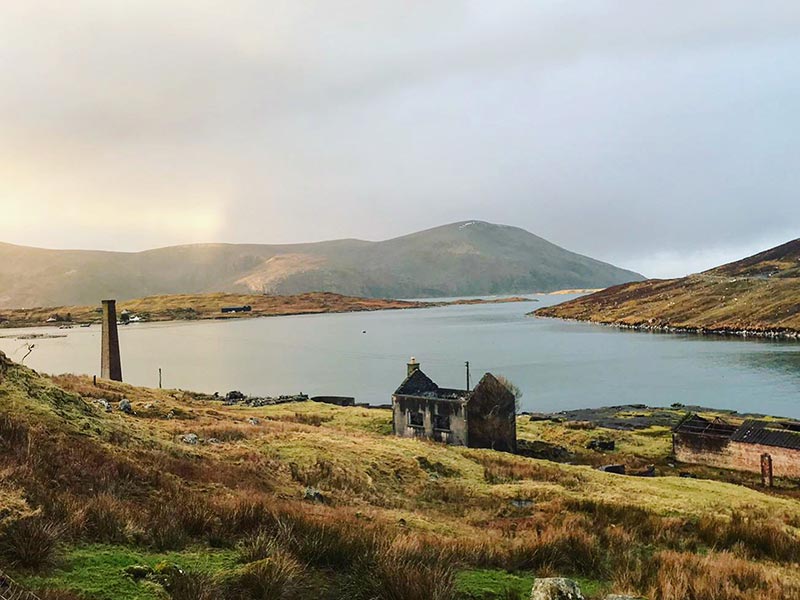 Most special time of year
Although the summer season is usually everyone's favourite time to come to Harris, it is actually Christmas which I find so special here on the island. There is nothing more peaceful than going for a walk around the island on a crisp, winter's day.
The weather here is unpredictable at best, but when you are lucky enough to get a dry, snowy and calm day during winter – it is the perfect time to get yourself down to the beach, and clear the cobwebs!
The local fire service deck the village out with Christmas lights and a big tree, and the smell of peat wafts through Tarbert as people cosy up to their fires on the short, cold winter days. There is a calming stillness about the place, and a real sense of community spirit is shown through the local carol services and school pantomimes.
I love the time it gives me with my family, and it provides a much needed contrast from the chaos and craziness that is the summer season!
Things to do on the Isle of Harris

– The one thing every tourist should do

If you have a car, or you're feeling adventurous on your bike, I'd recommend visiting the wonderful cafes and eating spots of Harris. Travelling between each cafe will allow you to see so much of Harris, and will make for the perfect afternoon as you combine brilliant food with amazing scenery.

The first place on my list is Skoon Art Cafe on the East Coast of Harris. If you head out of Tarbert (you can get to the cafe via The Golden Road, which I would highly recommend), and follow the signs to Geocrab, you will find Skoon tucked away at the bottom of the hill. Surrounded by oil paintings by Andrew John Craig, you can spend hours in the tranquil little cafe eating home-made soups and bread.

Next up is the Machair Kitchen, which is located in Talla Na Mara (the community centre on the West Coast of Harris). The cafe and restaurant overlooks Nisabost beach, where you can go for a post-lunch stroll, in preparation for your next eating spot!

Last but definitely not least, is the Temple Cafe in Northton – a quirky spot which sells delicious home-made quiches, soups and home-baking, and sits on the water's edge – another view to check off your list! There are plenty of activities to do on the island- but a day full of eating and peaceful walks is definitely something I'd recommend to visitors.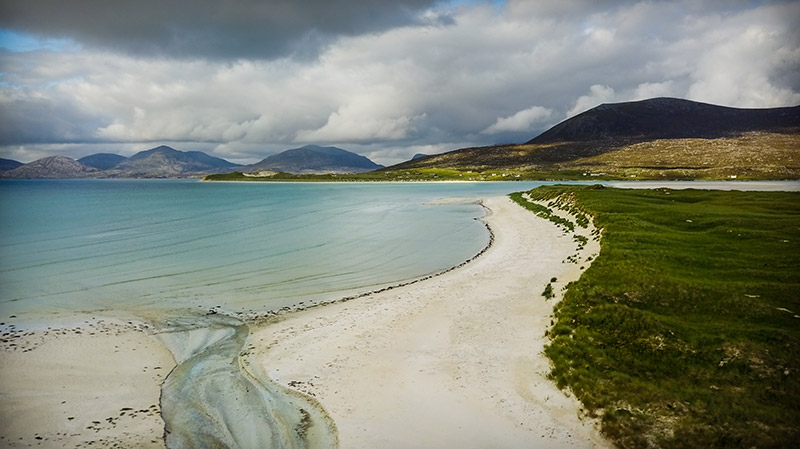 Your best wildlife encounter
My favourite wildlife encounter was dolphin-watching at Eilean Glas lighthouse. The lighthouse is situated on the Isle of Scalpay, around a 20 minute drive from Tarbert. There are two options to reach the lighthouse on Scalpay by foot. One takes around 20 minutes, the other around 3 hours; both are enjoyable, but make sure to check the weather before undertaking the 3 hour route!
Once you reach the red and white striped lighthouse, you feel cut off from the world. You walk into the old grounds and can look out for miles and miles across the Minch – it is the perfect spot for spotting dolphins, whales and seabirds. I was lucky enough to watch as a pod of Common Dolphins swam by, and it was a very special moment.
Favourite road or drive
When it comes to things to do on the Isle of Harris, I have a favourite drive which is the one towards Bunavoneader from Tarbert, my drive home. As you drive out of Tarbert, and past Ardhasaig, you are suddenly met with the breathtaking Harris hills.
Snow-capped in winter, and fantastically green in summer, the 'V-shaped' silhouette of the Clisham and its neighbouring hills is never a dull sight to drive towards. The Clisham is the highest mountain in the Outer Hebrides (standing at 799m), and the imposing mountain, and the blue waters beneath is a magical sight to drive home to every night.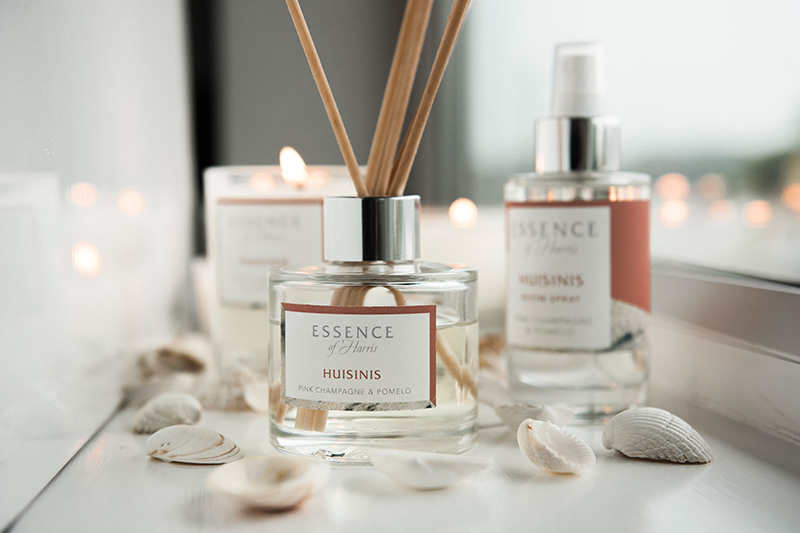 Things to do on the Isle of Harris – Favourite place to eat and drink
My favourite place to eat is The Machair Kitchen. The restaurant overlooks the world-famous west coast Harris beaches, and is the most relaxing setting to have a meal; watching as the sun, hail, sleet and snow pelt the beach from the warm safety of the dining area.
The food is fresh, local, beautifully presented – and most of all delicious. It is a real gem, and the friendly, laid-back nature of the restaurant and its staff only adds to its charm. If you're looking for a premium meal, with a warm and friendly ambience, get yourself down to The Machair Kitchen.
Holiday Scottish Highlands & Islands says…
I love that Jamie has dedicated a whole day to eating delicious food! He sounds like someone who has his priorities right. It's interesting that Jamie has picked winter as his favourite time of year. It just goes to show that the Outer Hebrides are a great destination whatever time of year. Thanks Jamie for some great tips for things to do on the Isle of Harris.
Find out more about Essence of Harris
We have a number of different social media platforms, where people can follow our journey:
Website: essenceofharris.com
Instagram: instagram.com/essenceofharris
Facebook: facebook.com/essenceofharris
Twitter: twitter.com/essenceofharris
Photos: © Essence of Harris
Enjoyed this post? Please share it.
If you've enjoyed this post about things to do on the Isle of Harris, please share it with your friends using the social media sharing buttons on this page.
Plan your trip to Harris and Lewis
Check out our listings for the Outer Hebrides including accommodation on Harris and Lewis.
The "Outer Hebrides: The western isles of Scotland, from Lewis to Barra" (Bradt Travel Guides (Regional Guides)) is the only full guide to the Outer Hebrides so definitely worth buying. You can get it from Amazon.
Want more local tips for ?
If you want more insider knowledge we have lots more locals and Scotland enthusiasts sharing their advice things about things to do on the Isle of Harris and what to see in Scotland including:
Also check out these amazing photos of Harris – Christopher Swan: Harris In The Spring  and Sean Kerr's The Wonder of Harris photography art exhibition