Mull and Iona Food Trail
The Mull and Iona Food Trail's aim is to promote "locally sourced food, produced with respect for animal welfare and the environment, which tastes great and contributes to a sense of place." See their
website
for a directory of producers and a map of the islands showing the location of trail members which include shops, producers, markets and eating places.
Isle of Mull Cheese – home of Isle of Mull Cheddar
I love cheese and believe that virtually any dish is made better with the addition of cheese. When on holiday we make a point of tasting local cheese (along with local real ales). This is partly because we want to support local, independent businesses by shopping local and also because we just like cheese and beer. (Oh, and oat cakes. Ullapool Bakery make the best oatcakes in our opinion.)
We strive to keep our cheese as natural as possible, not even adding colouring (commonly used in cheese making). For that reason, the cheeses we make in winter, when the cows are being fed hay, are whiter in appearance than those made when fresh, green grass is more readily available. We want our cheese to be recognised for its individuality of flavour and taste – not by the brightness in colour!!
Isle of Mull Cheese welcome visitors and you could observe the cheese-making process or enjoy a Ploughman's lunch in the Garden Barn which looks a wonderful setting for a lazy lunch. If you can't wait for your visit to try some Isle of Mull Cheese, you can
order online
direct from the farm. My favourite is the Hebridean Blue Cheese.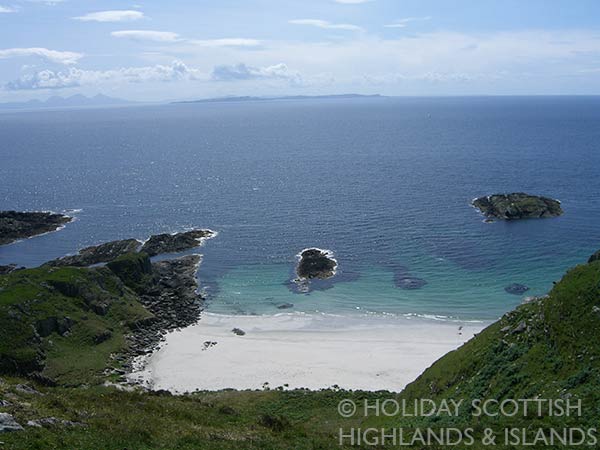 Mull accommodation
Self-catering, Mull
Want to rent a holiday cottage on the Isle of Mull, Scotland? Here are some suggestions:
See more holiday cottages on the Isle of Mull
Isle of Mull hotels
Hotels range from small, family-run guest houses to luxury hotels with spas and include:
Isle of Mull camping
There are several campsites on the Isle of Mull including:
Sheilings Holidays which is in walking distance of the Craignure ferry port with its shop, pub, cafe and tourist information centre
Tobermory Campsite just 1.5 miles from Tobermory
Mull to Iona
Iona is another beautiful Inner Hebrides island whether you are interested in the spiritual and religious aspects of this island or the stunning beaches. It can be reached by Calmac ferry from Fionnphort in the southwest corner of the island of Mull. Iona is small so there's no need to take your car. For more details, see the
Calmac
website.
How to get to Isle of Mull – ferry
So now you know about some of the amazing things to do on Mull, you now need to know how to get there. Ferries to the Isle of Mull now come under the RET (road equivalent tariff) scheme which bases ferry fares on the cost of travelling the equivalent distance by road. This means ferry trips to Mull have been substantially reduced. If you want to travel by ferry to the Isle of Mull, you have 3 ferry routes to choose from run by the iconic Calmac ferries:
Oban – Craignure, Mull
This is the most direct route to Mull and also the most expensive. It only takes a scenic 46 minutes and it's worth sitting out on the top deck if the weather's fine to enjoy the scenery and some wildlife-spotting. If you want to take your vehicle on the ferry, booking is recommended.
Lochaline, Morvern – Fishnish, Mull
This is a cheaper crossing but it depends on where you're coming from. You may find the extra driving time and petrol costs aren't worth it. There's no need to book in advance. You just buy your ticket at the port and then go on the next available sailing.
Kilchoan, Ardnamurchan – Tobermory, Mull
This is operated in the same way as the Lochaline service. For more details, see the
Calmac
website.
Isle of Mull weather and tide tables
You can check the latest weather on the Isle of Mull on these websites:
Your essential kit for the Isle of Mull
Found this article useful?
We'd love it if you used the easy-to-use sharing buttons dotted about to share with friends and family on social media.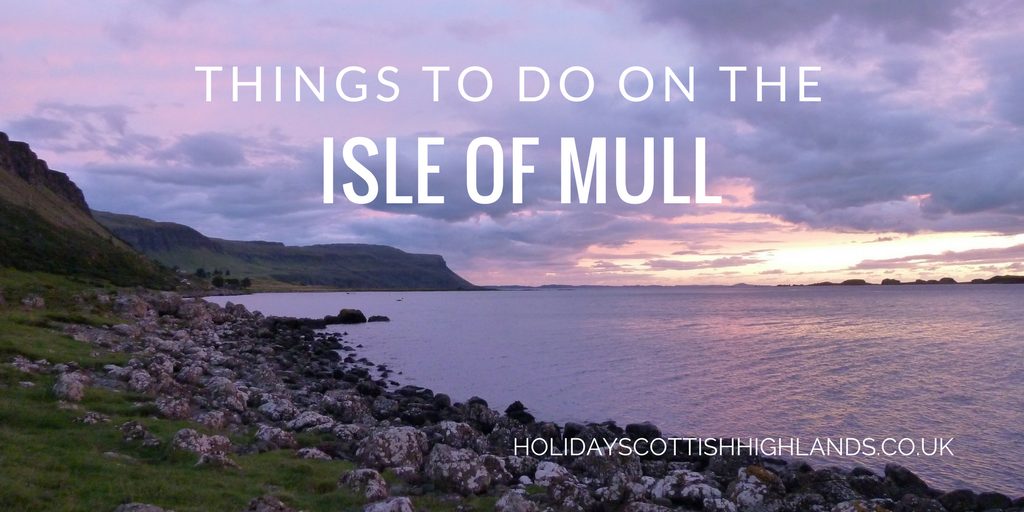 You may also like