Grant Bell lives in Aberdeen where he runs a photography and canvas printing business which gives him the opportunity to explore Scotland. Grant shares his favourite things to do in Scotland including a waterfall walk and a time he really wishes he'd had his camera with him.
About me
I live in Aberdeen with my wife, Julie and run my own business, JGB Canvas Prints. I have taken my love of photography and, in particular Scottish landscape and golf photography and turned this love into a small business. I travel around Scotland whenever I can always looking for the best picture, and just to make sure I don't miss any, I print pictures for other people too, both photographers and the wider public.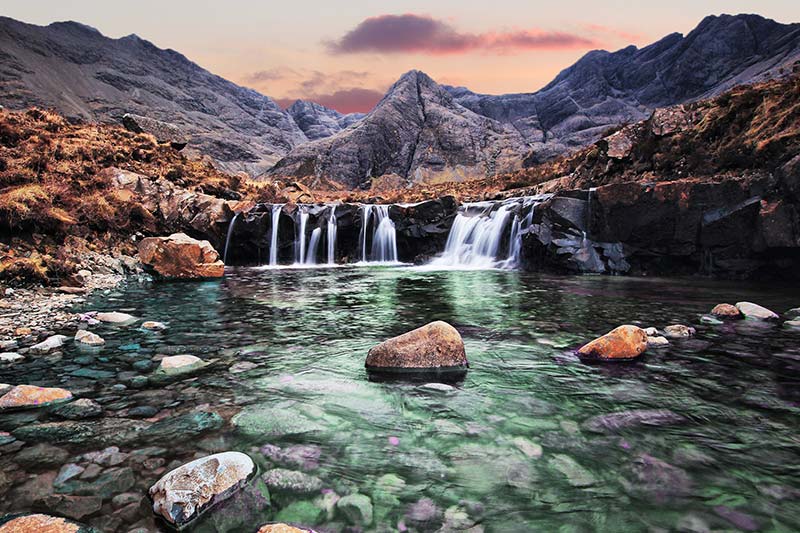 Interests
Scottish landscapes and places of beauty, golf courses and vintage cars and scooters.
Favourite beach
Sanna bay, (Ardnamurchan Peninsula) not the easiest place to get to, but on a sunny hot day, the best beach in the world.
Best walk
The walk to Steall falls, in Glen Nevis, near Fort William. This is an exciting walk through fairly rough terrain but the anticipation of what awaits us at the other end as the forest walk gives way to the waterfall and mountains is worth the short trek.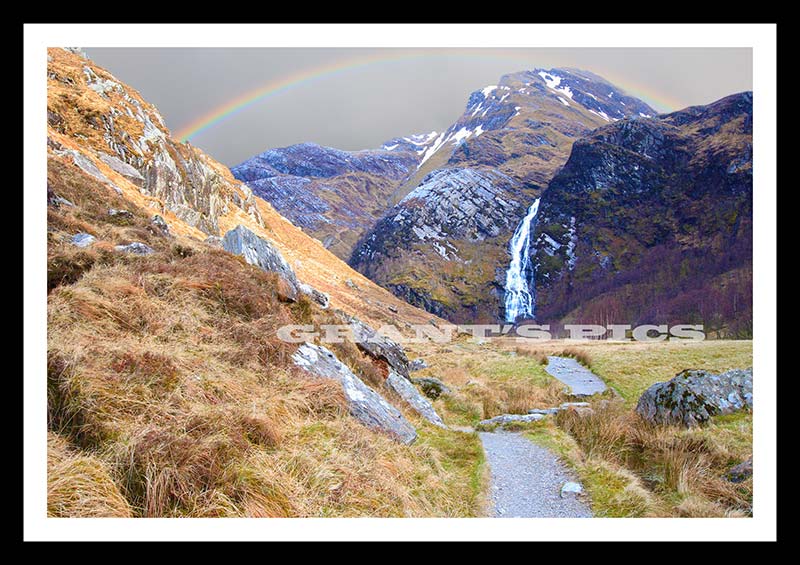 Most special time of year
Oh, it has to be summer. All the seasons in Scotland allow for photographic opportunities but there's no better feeling than in summer (provided you are midge-protected) taking pictures in shorts and tee shirts when everyone around is happy.
The one thing every tourist should do in Aberdeenshire
My local area is Aberdeenshire so I would suggest a journey along Royal Deeside taking in Braemar and onward down to Linn of Dee. You can enjoy an hour's walk down to Derry Lodge at the start of the Cairngorms. If you're staying in Aberdeen, then of course no visit would be complete without a visit to Dunnottar Castle, just south of Stonehaven.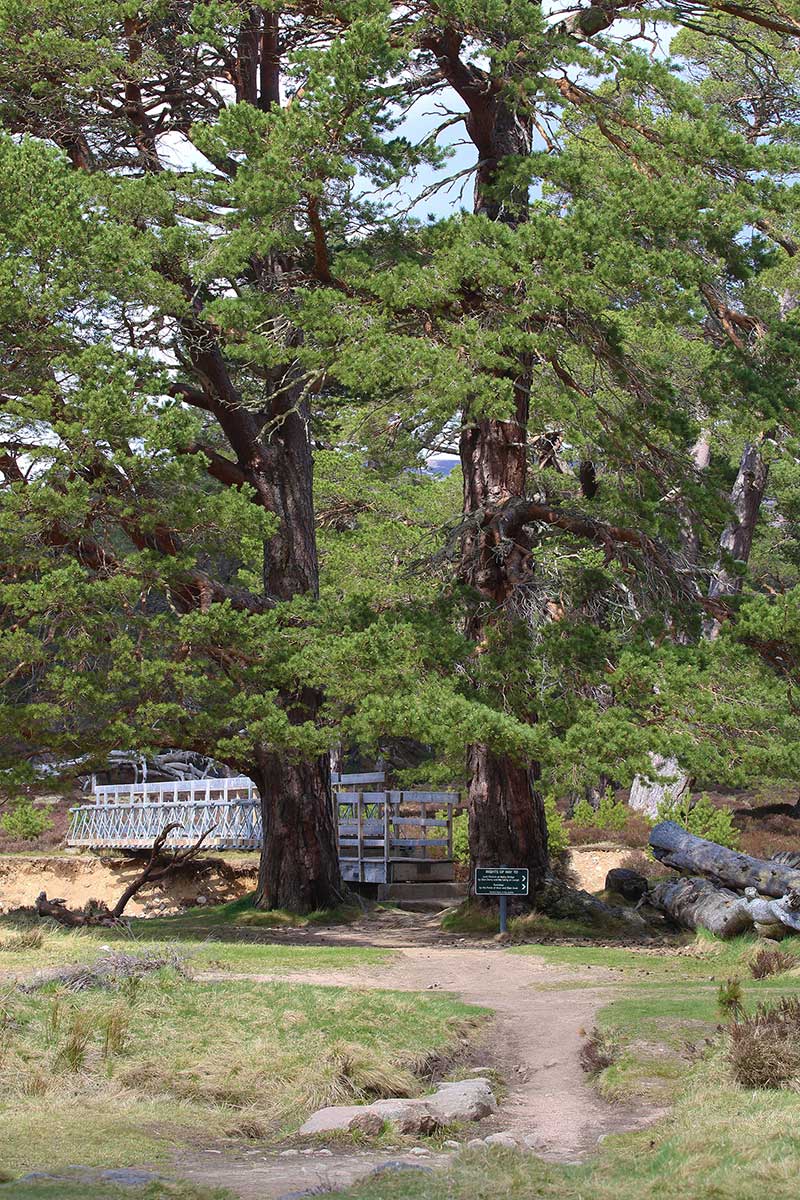 Your best wildlife encounter
One stands out above all others, by a country mile. I was walking from Linn of Dee to Derry Lodge when suddenly I was aware of something big about 30 feet from me on my right hand side. I turned and was amazed to see a Golden Eagle taking flight. This was one of the most breathtaking sights I have ever seen, and guess what, I didn't have a camera with me!!!!
Favourite road or drive
The only answer I can give to this is any road on the Isle of Skye. It's virtually impossible to drive more than a couple of miles without seeing spectacular scenery. If I had to single out any particular part of Skye, it would have to be the road up to the Quiraing.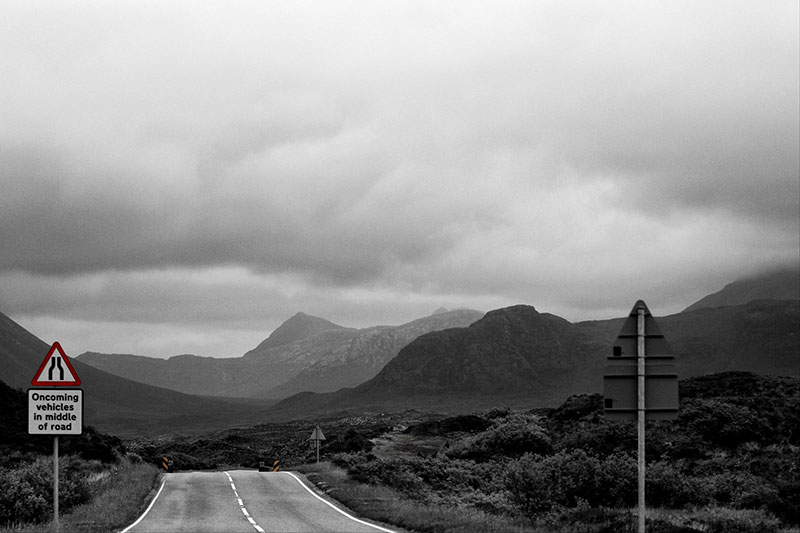 Most loved view
The view from McCaigs Tower or from the Devils Pulpit in Oban. Both give you views over the town below, while also taking in the view over the busy bay with boats coming and going and the view over towards the Isle of Mull has to be one of my favourite places to be.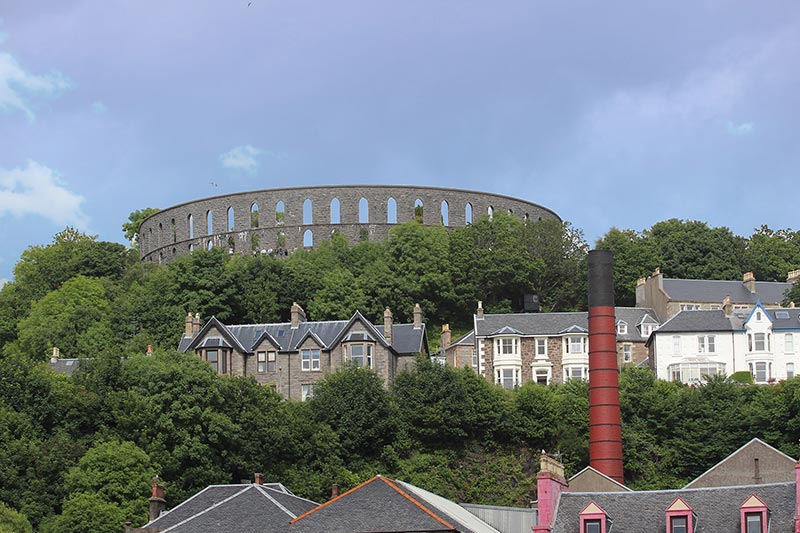 Holiday Scottish Highlands & Islands says…
Thanks, Grant, for your local tips for things to do in Scotland and your photos. It's good to have some tips for Aberdeenshire too. Sanna Bay is one of my favourite beaches and is well worth the drive. Your golden eagle encounter sounds incredible. Shame about the camera but it was obviously a very special experience, even if you didn't get to capture the moment!
Find out more about JGB Canvas
Website: grantspics.shop
Facebook: facebook.com/jgbcanvas
Photos: © Grant Bell
Enjoyed this post?
Please share it with your friends using the social media sharing buttons on this page.
Want more local tips for things to do in Scotland?
If you want more insider knowledge we have lots more locals and Scotland enthusiasts sharing their advice about what to see in Scotland including: