About me
I'm a 35 year old artist, illustrator and designer.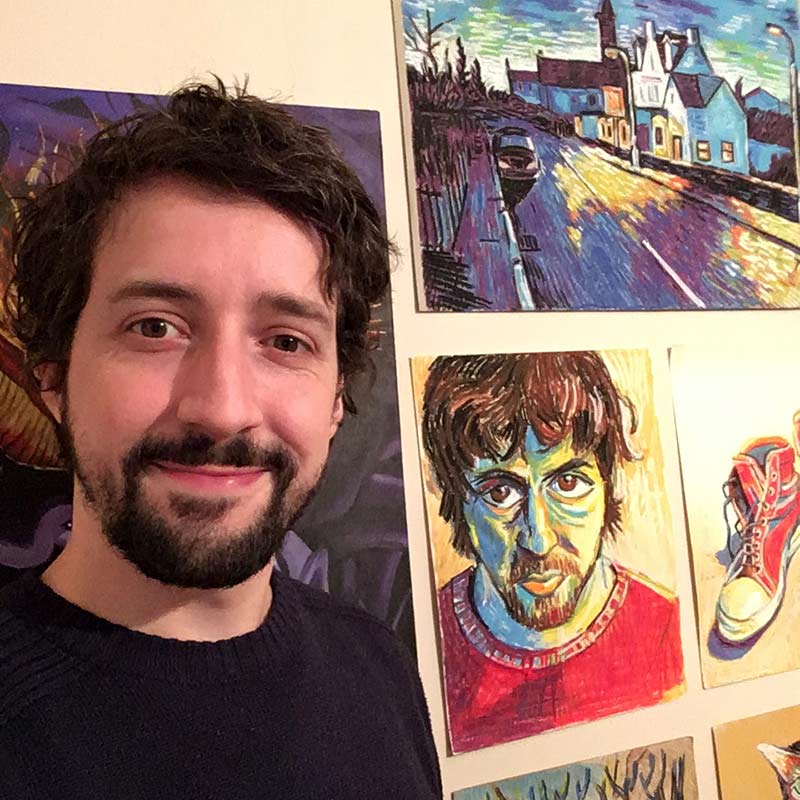 Interests
I love anything creative. Various genres of music, movies and even sport. I'm also interested in how we perceive the world and it's a constant source of inspiration. I live in a small village not far from Inverness but far enough away to enjoy nature.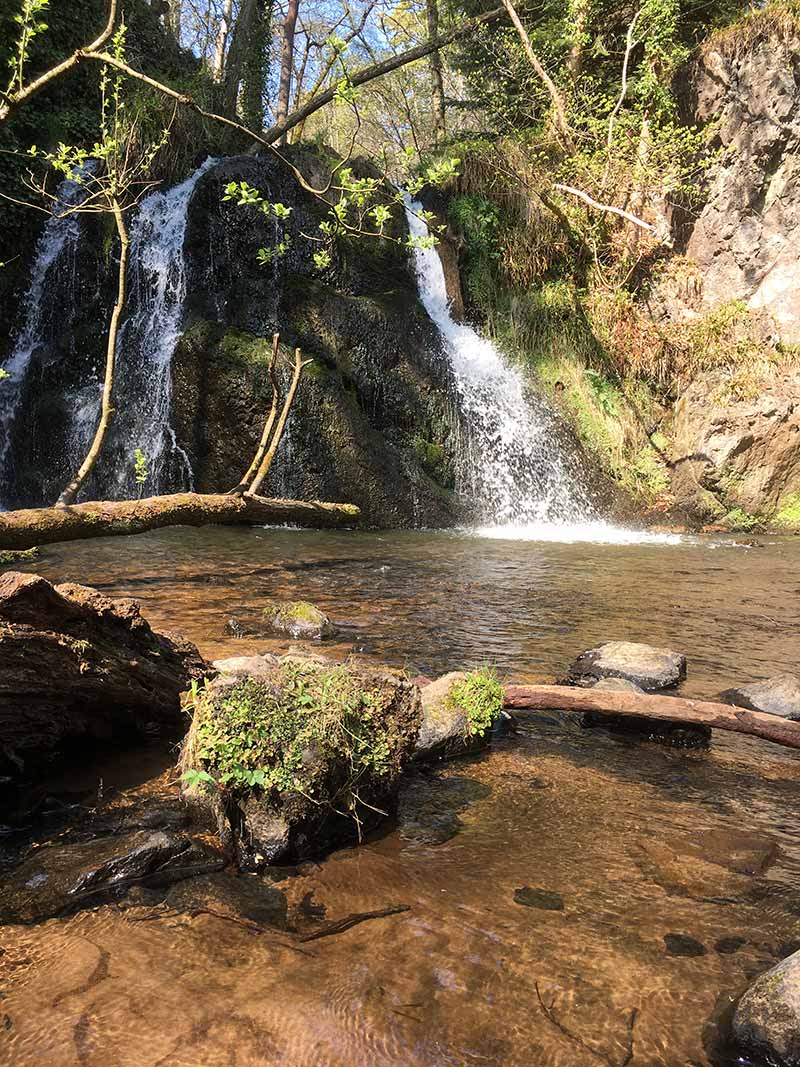 Where do you live?
I have lived in Inverness, Scotland from the age of 6 having moved with my family from the Slough in England. Slough is a dusty little town and once had the largest industrial estate in Europe. It's probably best known for the place where Mars bars are made or the Ricky Gervais comedy, The Office. As you can imagine there is a great contrast between these two places. Slough – grey, cold and mechanical. Inverness – colourful and naturally beautiful.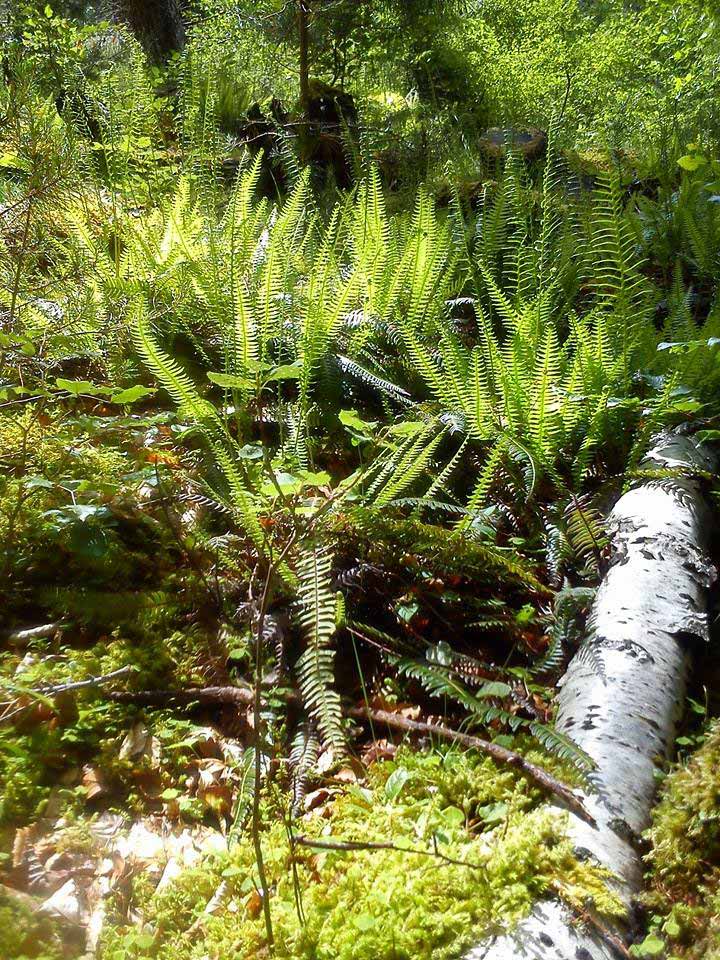 Favourite beach
Rosemarkie Beach – This sandy beach stretches into the mouth of the Moray Firth from the North Sea. It's a great place to stroll along and inspect the various pools for fish and crabs or climb the small rocks. In the summertime, if you're lucky, you can even spot tiny lizards sunbathing on the rocks at the far end of the beach where you will also find a small cave.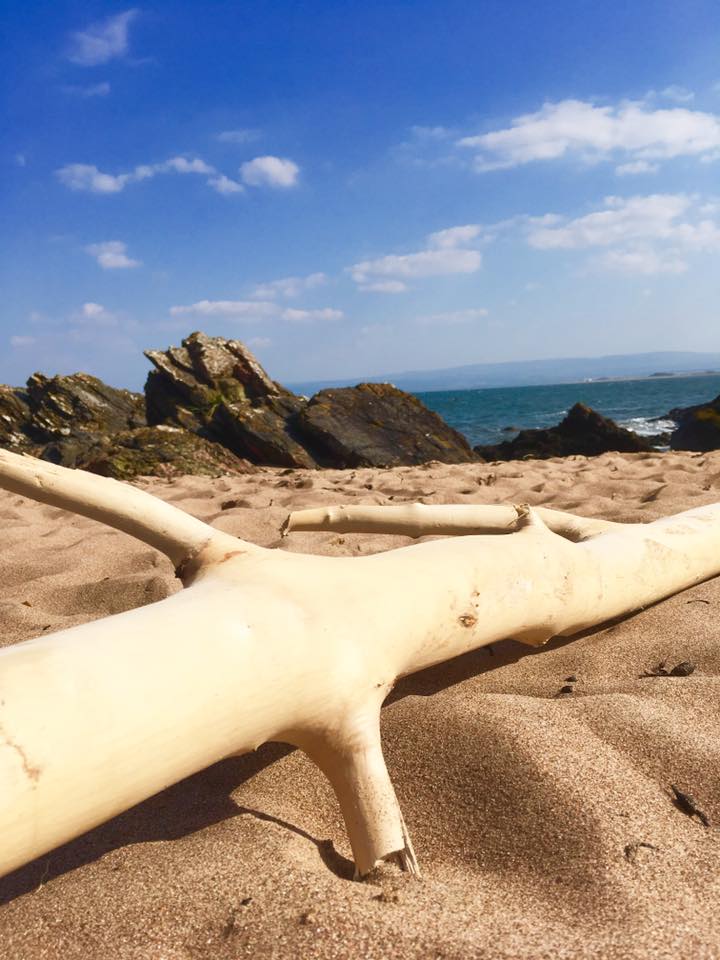 Black Isle – things to do: Best walk
The Fairy Glen – I love waterfalls and along the Fairy Glen, which is also in Rosemarkie, there are at least two beautiful examples. A small nature walk through the trees alongside a small stream will lead you to the first. It's a magical sight like something from a movie and you can just stand and admire the view as you listen to the constant sound water crashing down. It's very relaxing.
A little further along the trail brings you to another waterfall, equally beautiful. You can even throw a coin into a wishing pool or insert it into the bark of a tree or log by the waterside.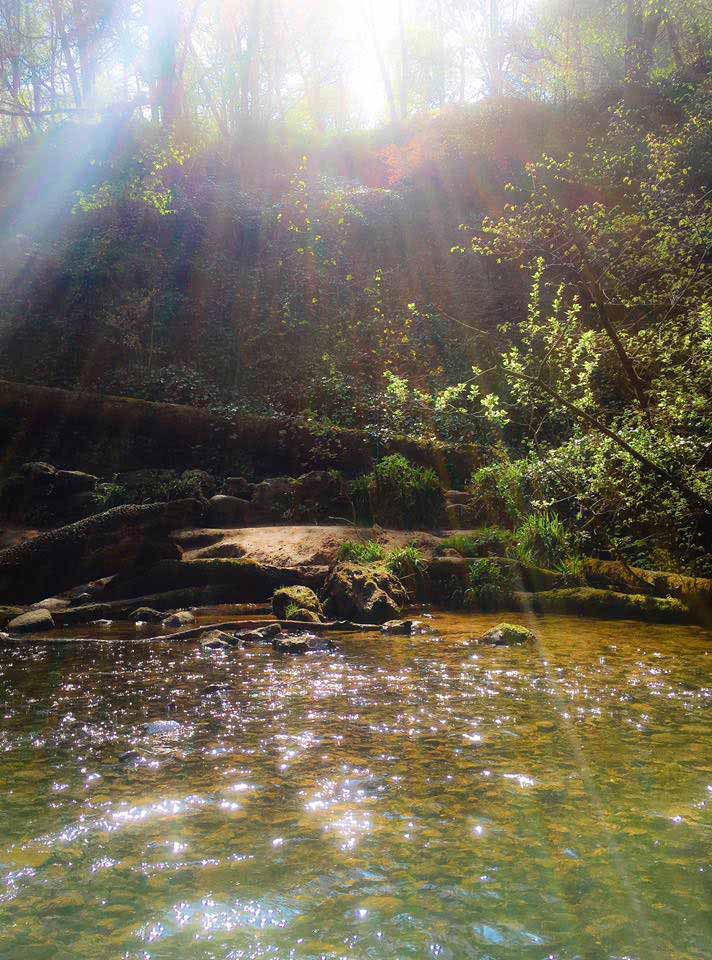 Most special time of year
It may be a cliché but I think the long summer days are the best time in the Black Isle. Everybody is out enjoying nature, attending gigs such as the Tartan Heart Festival or visiting various tourist attractions such as Loch Ness or the Corrieshalloch Gorge.
Pubs thrive at this time of year and as the days are long they are a wonderful place to cool off at the end of the day and enjoy some local entertainment. The sunshine brings with it wonderful views across the Black Isle and you can see for miles. You can even glimpse snow still lingering on the distant mountain tops.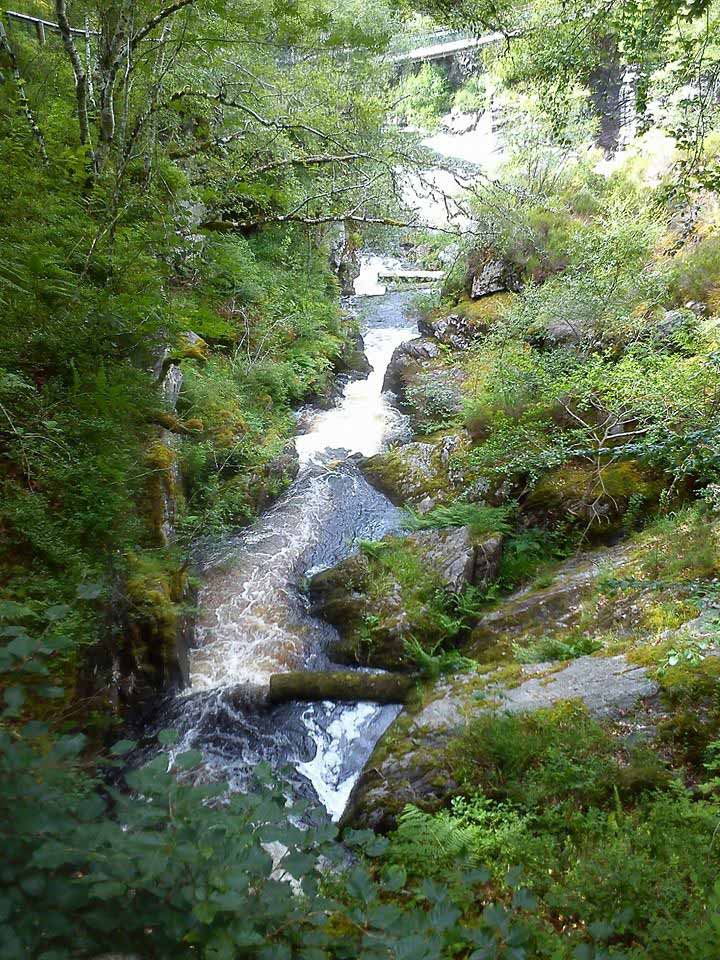 The one thing every tourist should do
Dolphin spotting at Chanonry Point in Fortrose is very popular, but I said it before and I'll say it again. I love waterfalls!
(Dolphin watching at Chanonry Point is also recommended by Malcolm in his tips for things to do in Inverness.)
I would like everybody to see the beautiful waterfalls around the Scottish Highlands. My favourites to date are the Falls of Shin and the Falls of Foyers. They give me so much peace when I see them and you can do nothing but respect the roar of the water as it surges on. They are located along short forest walks that you can also enjoy and have a little adventure.
Your best wildlife encounter
My best wildlife encounter came when I least expected it.
In the early hours of the morning after a night out in Inverness I found myself with no money. It being the summer time, though the night was dark, I decided I would walk home. It must have taken a couple of hours.
I ventured over the the small back roads, past my old primary school and Ord hill. It became very dark and eerily quiet as I walked past fields and woods. All that could be heard was rustling in bushes or the creaking of the trees. I'm sure I spotted a fox at one point but it soon darted away.
It wasn't until I was about a mile from my home that I was confronted. As I walked down the road surrounded by woods I froze as I heard a distinct and loud movement in the trees. I didn't know what to expect and shuffled forward nervously.
Then all of a sudden out of the darkness jumped an enormous stag landing right in front of me in the middle of the road! My heart was racing and I couldn't move. I thought it best not to move and I think he thought the same.
As my eyes focused on his we looked at each other for a few moments until eventually he made his move. He continued across the road, jumping into the trees on the other side and disappeared. I gathered myself and carried on home.
It was an amazing moment and one I'll never forget. All because I ran out of money and decided to walk.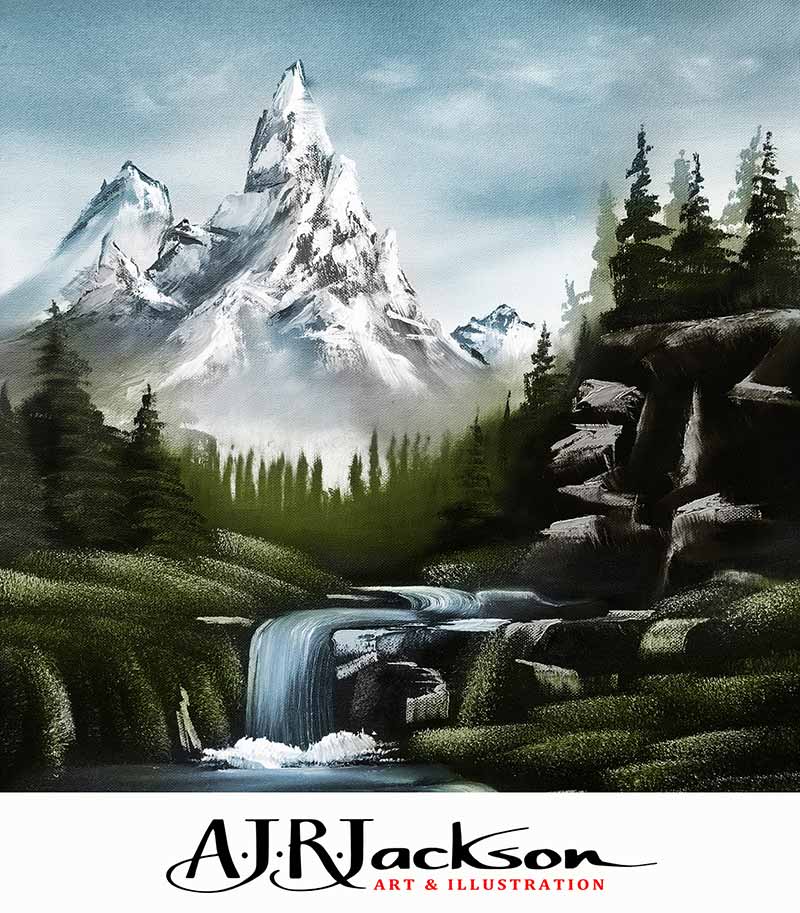 Most loved view
There is no better view than that of the Cairngorm Mountains. It's one of my first memories of Scotland as we travelled by car to our new home. It's a breathtaking sight and very humbling.
Holiday Scottish Highlands & Islands says…
Thanks, Tony, for these tips for things to do on the Black Isle and beyond. It's easy to see from your photos why you're so passionate about the waterfalls in the Scottish Highlands. We've been fortunate enough to see migrating salmon leaping up the Falls of Shin.
Find out more about Tony Jackson
I sell my original paintings and prints at ajrjacksonart.com have various social accounts under the same name on Facebook, Instagram and Twitter so feel free to follow me.
Found this post useful?
Please share it with your friends using the social media sharing buttons on this page.
Want more local tips?
If you want more insider knowledge we have lots more locals and Scotland enthusiasts sharing their advice about what to see in Scotland including: