I like to shop local whilst I'm on holiday in the Scottish Highlands and Islands. As I buy another piece of Scottish jewellery (which according to my boyfriend, I don't need) I like to think I'm doing my bit to support local and independent businesses who rely on tourism for part of their income. (Well, it makes me feel better!)
I want to share with you some of my favourite jewellery from Scottish silversmiths and Scottish silver jewellery designers. For me a piece of handmade Scottish jewellery is more than just a pretty trinket. When I'm stuck in the office, my Hebridean Jewellery iolite ring takes me back to spending my birthday on a breath-taking beach on the Uists.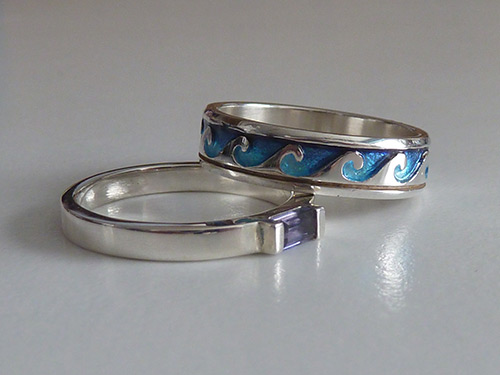 The Scottish Highlands and Islands are home to some incredibly talented jewellery designers. Whether you like traditional, celtic pieces or contemporary, modern design, you will find something to remind you of your holiday and connect you to the Scottish Highlands and Islands.
Sheila Fleet Orkney Designer Jewellery (Tankerness, Orkney)
Sheila Fleet is one of my favourite Scottish jewellery designers and I think it's because she is inspired by nature and the landscapes around her. I particularly like Sheila's collections which take inspiration from the sea and waves.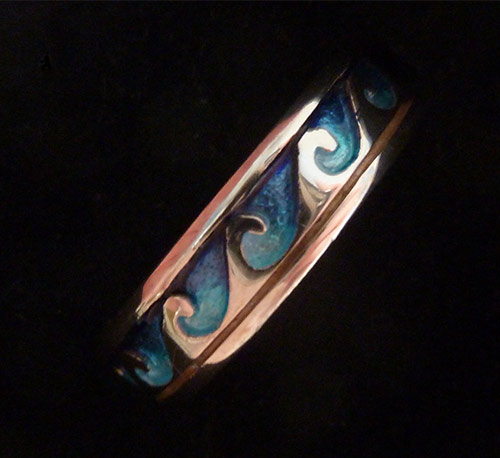 The jewellery incorporates metal, colourful enamel, diamonds and other gem stones to capture the landscapes and seascapes of Orkney. The colours of the Breckon ring (see above) remind me of the sea at Achnahaird beach which I consider to be one of the best Scottish beaches.
When buying a Sheila Fleet creation you can be sure that the materials have been ethically sourced as Sheila Fleet is a member of the Responsible Jewellery Council.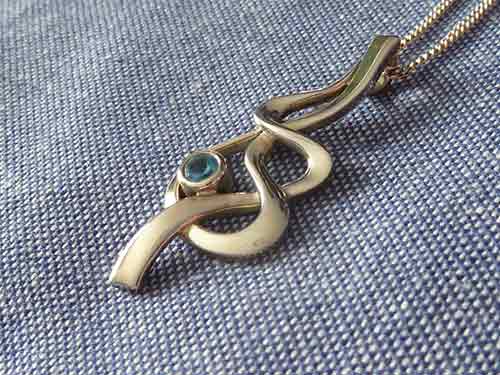 Sheila Fleet has shops in Orkney, Loch Lomond, Glasgow and Edinburgh. You will also find her jewellery in many jewellery and gift shops across Scotland or you can buy online.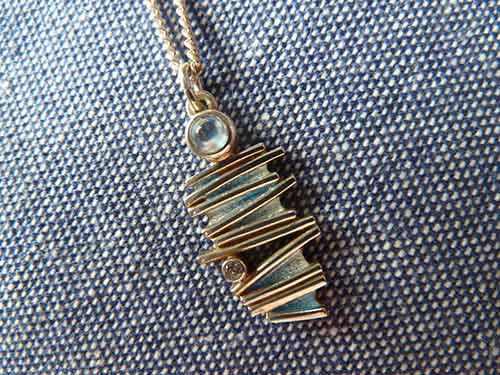 If you're on the Isle of Mull, I recommend visiting Isle of Mull Silver & Goldsmiths, a beautiful little shop where I've bought some Sheila Fleet jewellery in the past.  and they also have lots of other beautiful jewellery and silver gifts such as quaichs and silver spoons.
Hebridean Jewellery (Iochdar, Isle of South Uist, Outer Hebrides)
Hebridean Jewellery wide range of designs includes traditional Pictish and Celtic designs along with contemporary work. Silver and gold is handcrafted and inset with precious and semi-precious gem stones. They also have a wildlife collection including eagle, seal, butterfly and seahorse designs.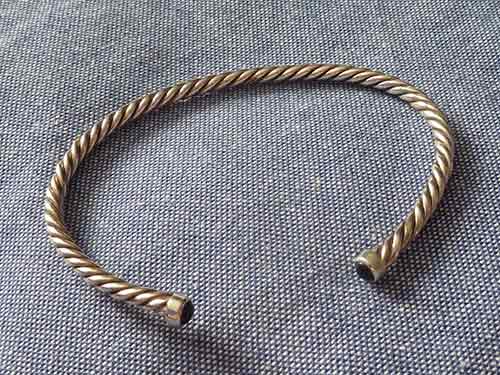 There are three Hebridean Jewellery shops with the main one located with the workshop on South Uist and another one in Stornoway on Lewis and one in Portree on the Isle of Skye trading as Crocks and Rocks. Each shop also sells gifts, books and Celtic music. The South Uist shop also has a cafe and I recommend the soup and cakes. (See Maria's Local Tips for the Uists where she recommends Hebridean Jewellery's cafe.)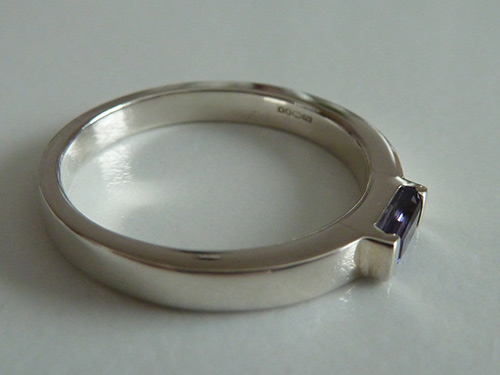 Find out more about Hebridean Jewellery.
Fluke Jewellery (Birsay, Orkney)
If you're interested in whales and dolphins, take a look at Fluke Jewellery where Roger Philby creates beautiful jewellery inspired by nature, particularly marine wildlife. His designs include bangles, pendants, bracelets, rings and charms. Roger's attention to detail and his fluke range is accurate representation of each species so you can get an actual bottlenose dolphin tail instead of just a generic dolphin fluke.
He also has rays, seahorses, hares, shells, seabirds and starfish. See the Fluke Jewellery website for more info.
Who are your favourite Scottish jewellery designers?
Do you have any jewellery by any of these designers? Who are your favourite Scottish jewellery designers?
Dreaming of your next holiday in the Scottish Highlands and Islands? See our Holiday accommodation in the Scottish Highlands and Islands for some inspiration.