We've stayed in lots of different types of self-catering holiday cottages all over the UK but mostly in the Scottish Highlands and Islands. It has been rare to find a rental property that has everything we wanted so I thought it would be helpful to share with you the things that we find useful. The great thing is that if these 6 things are missing from your self-catering holiday property inventory they are all fairly inexpensive to buy.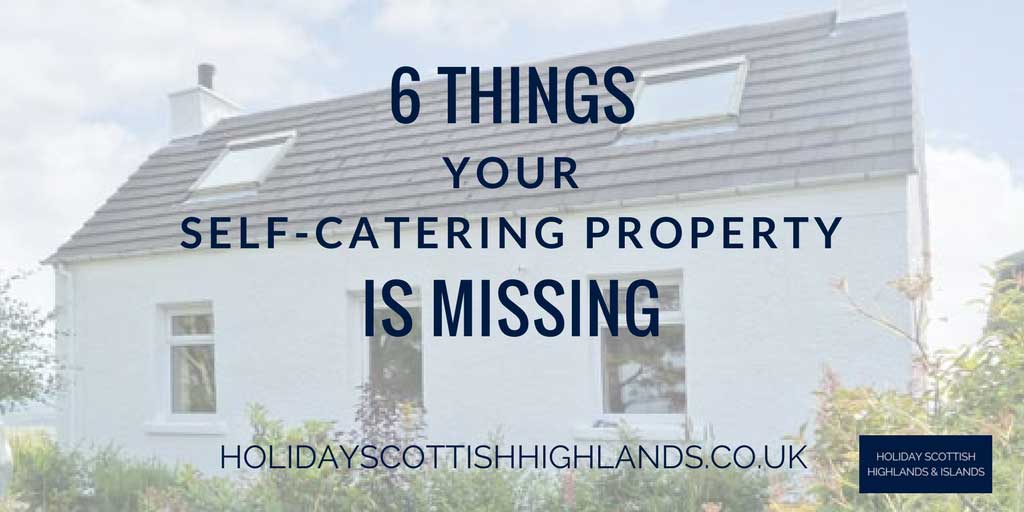 Pint glasses
(I realise that having this first on the list says quite a lot about me and my priorities.) We've stayed in holiday cottages which are so much better equipped than our own home with glasses for red wine, white wine, champagne but nothing big enough for us to carefully pour a 500ml bottle of locally-brewed real ale into. So pint glasses are always one of the things we look for when we arrive at a holiday property. I know the growing number of real ale and craft beer drinkers will thank you. If you're thinking why can't we just pour into a smaller glass twice, it's because many bottles need to be carefully poured in one go leaving the sediment at the bottom of the bottle.
Buy from Amazon
<
Whisky glasses
I'm not suggesting that you buy some cut-glass whisky glasses or those specially designed specifically for enjoying your favourite malt (although feel free to do so!) but just some tumblers will do.
Buy from Amazon
In case you were thinking this post is just about drinking alcohol, here's some inventory items for food too. Like most people on holiday, we like to eat and drink.
Pizza cutter
When we're on holiday, we tend to not want to spend too much time cooking as when we're in the house we'd much rather sit and gaze at the view (normally with a pint of beer in hand). Pizza is one of our regular holiday meals as it's so quick and easy so a pizza cutter is always a cheap and welcome addition to the kitchen.
Buy from Amazon
Butter dish
Just because a butter dish is the best thing to store butter in. And butter tastes so much better than margarine.
Buy from Amazon
Wok
Again back on the theme of not doing much cooking, a wok is such a versatile cooking tool and great for quickly knocking up a stir-fry or a curry.
Buy from Amazon
Sharp knives
It's no good having lots of different knives if they aren't sharp so make sure you regularly sharpen them or provide a knife sharpener so guests can do it themselves.
Buy from Amazon
Your thoughts on "6 things missing from your self-catering property"…
Was there anything on the list that you don't offer? What things do you think you give to your guests, which other self-catering holiday lets don't think to provide?
You might also like…
Our business services
Check out the rest of the posts on our holiday business advice blog and don't forget to add your holiday business to our directory. See our business services page to see how we can work together to promote your business.