Alice McInnes lives in Edinburgh and spends most of her time sea kayaking in Scotland, particularly on the west coast. She talks about the special moments she's had whilst kayaking, a great place for fish and chips and how she's noticed an increase in plastic pollution in our seas.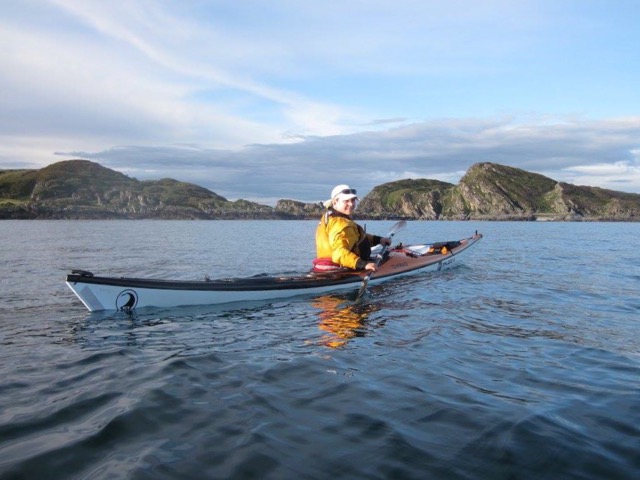 About me
I live in Edinburgh with my husband, Terry. For most of my life Edinburgh has been my home, apart from when I'm travelling at home or abroad. I now spend a lot of the kayaking season on the west coast of Scotland, as arguably that is where the kayaking is best. I offer sea kayak guiding and coaching around the coastlines of Scotland.
Interests
Spending time outdoors, sea kayaking (obviously), spending time with friends, exploring new places.
Favourite beach
As a sea kayaker, this is really tough question because we visit so many truly stunning beaches in the hidden parts of Scotland. If I have to name one, it's the popular Port nan Murrach beach near Arisaig.
This is special because I first visited it when I first started kayaking on a stunning summer's day when I never realised that such perfectly formed places existed. In my kayak, I can explore all the nooks and crannies that walkers can't reach. On this first visit I also saw my first two basking sharks feeding in the shallows. To top it off the sand is perfect and the views to Eigg and Rum to the west are spectacular.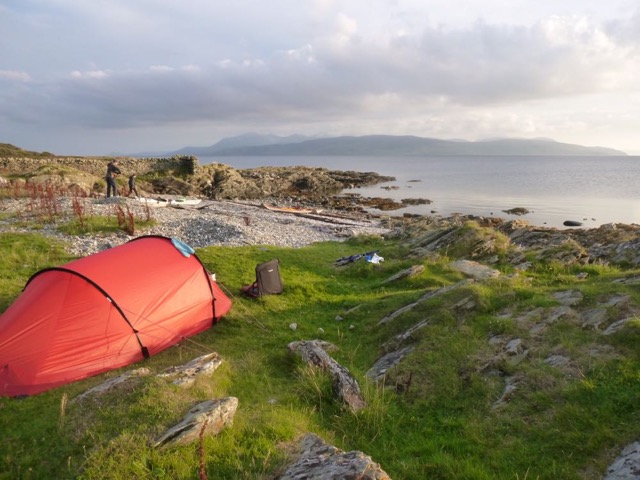 Best walk
My favourite walk is the munro ridge of Glen Affric. I did this walk on a May Bank holiday weekend when I was trying to finish the Munros, and these five hills always seemed so distant and numerous. But I was treated to a long level ridge walk with ever changing view as the light clouds swirled around the rocky crests. After a very long day, the views from the last summit, Mam Sodhail, were probably the clearest I'd seen in twenty years on the hills.
Most special time of year where you live
April and May is when the seabirds return to the islands and cliffs of the east coast. A trip to Bass Rock, by sea kayak or on the tour boat is unforgettable for the sights, sounds and the smells. It's when the sun is warm enough to enjoy and picnic on a remote beach and the light is never ending. It brings the promise of summer and memories of winter have faded.
The one thing that you recommend every tourist should do when visiting Edinburgh
Edinburgh is like a chocolate box for the visitor. So many treats and all a delight. A walk in the historic old town, exploring the tiny closes (narrow alleyways between the buildings) is essential. The grand New Town is also fascinating is different ways. A walk along the Water of Leith gives a different perspective and chance to stretch your legs.
Your best wildlife encounter
Dive-bombing gannets at the Bass Rock near Edinburgh. Thousands of huge gannets heading out to sea to feed landing on the water before they fly off.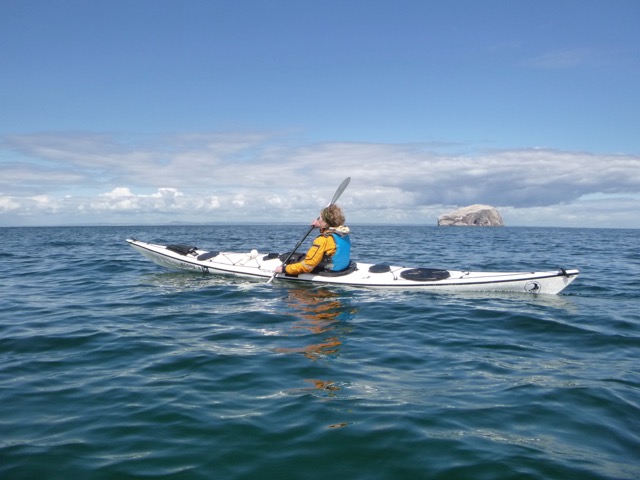 What issues are you concerned about in our marine environment?
Plastic pollution in the seas and oceans has hit the mainstream media helped by the BBC's Blue Planet 2 series. As sea kayakers we see it first hand every time we land on a beach but also just paddling past floating junk on the surface. It's common practice now for kayakers to do a 2 minute beach clean at lunch time, picking up 5-6 bits of litter, putting them in the hatches and taking them home to a litter bin. If we all do this, it may save a seal getting strangled by plastic or a bird getting tangled in a fishing net.
Close to Edinburgh is the marine charity Fidra who organise the Great Nurdle Hunt to clean our beaches of nurdles. These are small plastic pellets about the size of a lentil. Countless billions are used each year to make nearly all our plastic products but many end up washing up on our shores.
Favourite road
The road north of Ullapool as the landscape changes from anywhere else in the country. The ancient geology pokes out and up from the surrounding land and pools of fresh water glint in the sunshine. It brings the promise of the unknown.
Most loved view
The Skye Cuillin from Elgol. The Cuillin mountain range stretches across the skyline, with unfathomable ruggedness and complexity. The short trip by sea kayak to Loch Coruisk is arguably one the best day trips in Scotland.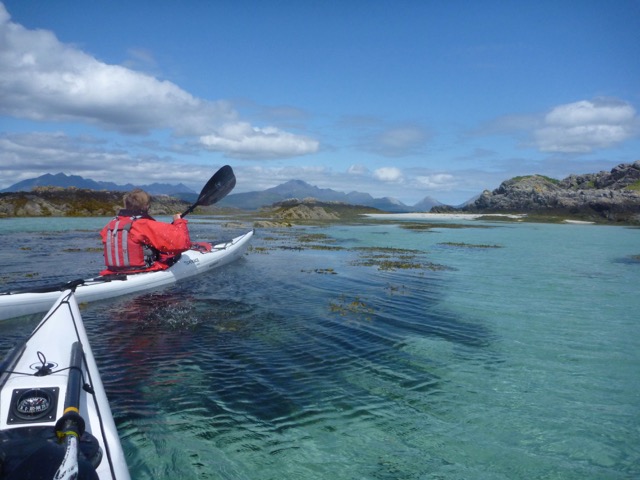 Favourite place to eat and drink
I'm not much of a foodie. But often somewhere on my driving route is the Real Food Cafe in Tyndrum. The food is very high quality for a 'chippie', they are a certified gluten free cafe, sell only sustainable fish, and have cakes and salads including the usual fish and chips.
I also like to eat freshly foraged mussels collected at low tide. Cooked with garlic and white wine these are difficult to beat.
Holiday Scottish Highlands & Islands says…
We walked to Port nan Murrach beach near Arisaig on our first ever holiday in Scotland and it is stunning. As Alice says, if we all start doing 2-minute beach cleans, it will make a difference to a marine wildlife.
Looking at those photos, Sea kayaking in Scotland looks like an amazing experience, especially on a sunny day.  We've eaten at the Real Food Cafe too and it's well worth stopping at. I can recommend the soup.
Find out more about sea kayaking in Scotland with Sea Kayak Alice
Find out more about #SeaHighlandsIslands
Read the other posts in our #SeaHighlandsIslands series:
See all posts in our #SeaHighlandsIslands series where we celebrate the  coast of the Scottish Highlands and Islands.