Rebecca Munro lives on the Isle of Ulva near the Isle of Mull where she runs The Boathouse Ulva cafe. Rebecca gives us some great ideas for things to see and do on a trip to the Isle of Ulva and the Isle of Mull.
About me
I live on the Isle of Ulva with my husband, Rhuri, 2 children (Matilda, 5, and Ross, 2), and two dogs (Alaskan malamutes, Sig, 9, and Olaf, 6). I run The Boathouse Ulva in partnership with my sister in law.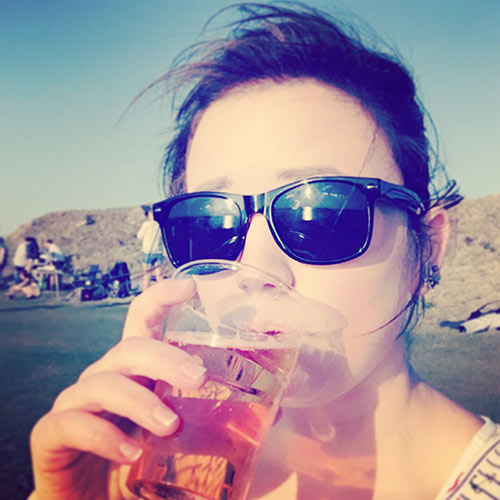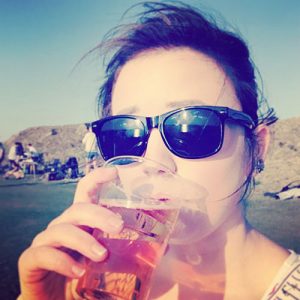 How long have you lived here?
I've lived on Ulva for almost ten years, and before that two years in Tobermory. I grew up in Dumfries, and before that Whithorn near Stranraer. I moved to Mull to work for the summer and never left.
Interests
Politics, music, sport, food.
Favourite beach
Langamull, between Dervaig and Calgary, because it's less crowded but still has white sand and rock pools for the kids to play in. It's also a lovely walk to reach it.
Best walk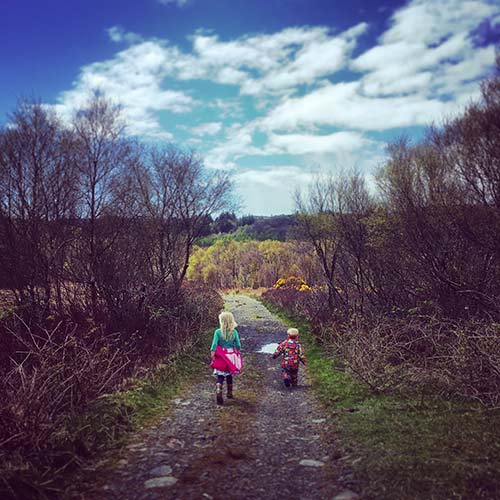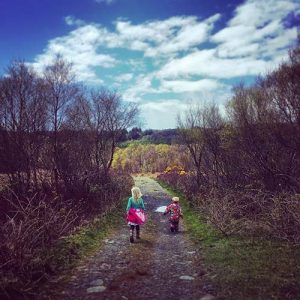 The South side and Ormaig walk on Ulva, because it has views to Iona and the Treshnish Isles. It is also ideal for seeing wildlife like golden and sea eagles, seals and otters. The old ruined villages and mill are also very interesting.
Most special time of year where you live
I love autumn on Mull and Ulva, October in particular. It's cooler and quieter, and still light in the early evenings.
The one thing that you recommend every tourist should do
Seeing the puffins on Lunga is very special.
Your best wildlife encounter
On Mull, seeing the puffins on Lunga. In my life, seeing Orcas off Dunnet Head.
Read: 11 things to take wildlife watching – the gear you need
Favourite road or drive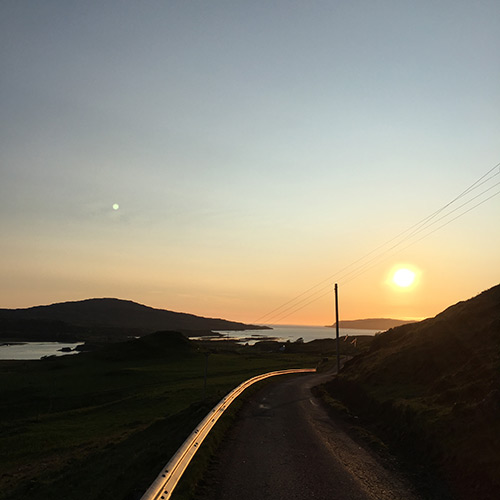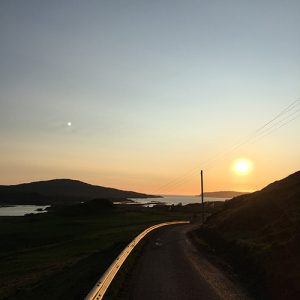 Salen to Ulva Ferry, because the views are amazing. And you end up at Ulva.
Most loved view
Looking down on Loch Tuath, Gometra and Ulva from the road near Tostary. I remember being on Mull visiting my cousins when I was about 12, and coming over the hill there and thinking it was the most beautiful view I had ever seen. I still stand by that.
Also the view from my front door isn't too bad.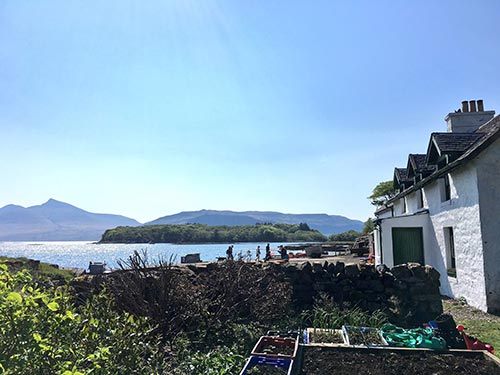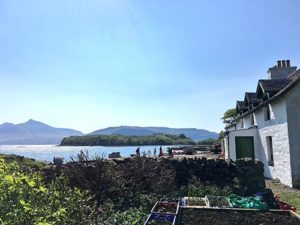 Favourite place to eat and drink
Hebridean Lodge in Tobermory. Anything on the menu is delicious.
Holiday Scottish Highlands & Islands says..
We went to the Isle of Mull every year for about 7 years and always made sure to plan a visit to the island of Ulva and The Boathouse. I recommend their homemade soups and my partner's favourite is the Fisherman's Catch selection of local fish and shellfish. We both also suggest you try their cakes! We've also been on a Turus Mara trip to see the puffins at Lunga and it's a wonderful experience to see these beautiful birds close up. We've never been to Langamull beach though and will make sure we do next time. Thanks, Rebecca, for some great tips.
Find out more about The Boathouse Cafe Ulva
Website: www.theboathouseulva.co.uk
Instagam: @theboathouseulva
Twitter: @boathouseulva
Plan a trip to the Isle of Ulva and the Isle of Mull
Accommodation for visiting the Isle of Ulva
Self-catering, Mull
Isle of Mull hotels
Want more local tips?
Check out all articles in the What to see in Scotland: Local Tips series.